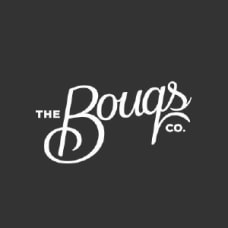 The Bouqs Coupons, Deals and Promo Codes
19 Verified Coupons for October 16, 2021
New Customers - 20% Off Sitewide
expires: ongoing
Used 194 times
Coupon Code for 25% Off Sitewide
expires: ongoing
Used 22 times
Coupon Code for 30% Off Any Order
expires: ongoing
Used 10 times
Coupon Code for 30% Off Your First Order
expires: ongoing
Used 8 times
45% Off Any Order
expires: ongoing
Used 139 times
Coupon Code for 15% Off Orders of $65+
expires: ongoing
Used 32 times
30% Off Your First Bouquet
expires: ongoing
Used 35 times
Coupon Code for 25% Off Valentine's Flowers
expires: ongoing
Used 65 times
Coupon Code for $15 Off Select Items Over $60 for New Customers
expires: ongoing
Used 69 times
Coupon Code for 25% Off Any Order
expires: ongoing
Used 58 times
Coupon Code for 30% Off Any Order
expires: ongoing
Used 225 times
Coupon Code for 30% Off Any Order for New Customers
expires: ongoing
Used 62 times
20% Off!
expires: ongoing
Used 64 times
Coupon Code for 25% Off Any Order for New Customers
expires: ongoing
Used 52 times
20% Off on Selected Products
expires: ongoing
Used 62 times
15% Off Orders of $65+
expires: ongoing
Used 205 times
Save 20% on Your Orders
expires: ongoing
Used 488 times
25% Off Flower Orders
expires: ongoing
Used 581 times
Free Shipping on $100+ Order
expires: ongoing
Used 73 times
$40 Off Mothers Day Bouqs
expires: ongoing
Used 788 times
Shop The Deal Of The Week
expires: ongoing
Used 95 times
Free Shipping on Orders $100+
expires: ongoing
Used 98 times
Free Shipping on Orders Over $100
expires: ongoing
Used 131 times
Expired Coupons
Get a Deluxe at An Original Price

Flash Sale: 25% Off Sitewide

Flash Sale - $15 Off Sitewide

Get a Deluxe at An Original Price

Flash Sale: 25% Off Orders
The Bouqs Shopping Tips
Manage any flower order sourced from the best local florists by shopping through the site.

Completely customize your deliveries and save money on bouquets and delivery using coupon codes.

Grab extra savings by signing up for a Bouqs subscription, offering discounts, and free delivery options on an ongoing basis.

Upgrade your flower arrangements to a deluxe set using the right discount codes so that you only pay the standard price.

Use Goodshop.com promo codes to apply to your next Bouqs order and save on your flowers, whether for occasions, gifts, or yourself.
More FAQs for The Bouqs
What is a Bouqs subscription?
With a Bouqs subscription, you can find the best deals possible and have your orders arranged and delivered more efficiently. Subscriptions earn you 30% savings as well as free shipping on your order.
A subscription offers a flexible service so that you can customize your orders and delivery, including the delivery address and your preferred flower collection based on personalized taste and style. You can decide how often you would like your flowers delivered, which can be anything from once a week to once every two months based on your preference. With a subscription, you will receive an email preview of your next scheduled delivery so that you can check it. You can then change anything regarding the order or delivery quickly and easily in just a few clicks.
Also, choose to skip a delivery if you'd prefer.
How long do subscriptions last?
Subscriptions have no set duration, so it will be ongoing until you choose to cancel. You are free to cancel any time; otherwise, your subscription will continue automatically.
Can I receive a discount with a subscription?
Any subscription offers flowers at a discount of 30% from the standard retail price. It also includes free shipping, so you'll save money there, too. Also, claim an added VIP perk of $10 bonus credit off one-time orders every month. This includes flowers, plants, or other gifts.
How are subscription payments taken?
Subscriptions payments automatically come from the credit card you choose to save in your profile when your next subscription order is confirmed.
The automatic price taken will vary based on the size you choose on a rolling basis (you can change this per delivery).
How do I manage my subscription?
You can manage your subscription through your account. Log in and go to 'Manage Subscription.'
Here, you can tailor your subscription and choices, which applies to your overall, ongoing subscription, and the details of specific orders if you want to customize anything.
Everything is available to amend through the Subscription Dashboard, where you can also choose to skip any deliveries.
Can I apply an alternative discount or promotional code to subscription orders?
Due to the already-discounted prices offered through the subscription service, you cannot apply additional promotional codes or coupons to subscription items.
You can either claim discounts and perks through an ongoing subscription or separately apply discount codes to one-time orders.
Can I sign up for email offers?
Yes, you can. By subscribing to The Bouqs email list, receive 15% off and a free weekday delivery with your first order.
Where can I find the best deals with The Bouqs?
You can use Goodshop.com coupons to get savings on any Bouqs order. Also, check the website and social media pages to stay in the loop regarding daily deals and promotions.
How do I get free shipping on my order?
To qualify for free standard shipping, you will need to spend a minimum of $40. You can get free next day shipping if you spend a minimum of $50. Free same day shipping is available on orders with a minimum value of $60.
Also, you may be able to find free shipping coupon codes and apply these to your order.
How can I find help with using The Bouqs?
The Bouqs has an easy-to-use help icon on the website, which you can click any time. This will bring up a contact form to fill in your details and send in your query.
Alternatively, browse the Help page to view help articles to find answers to your queries. If you can't find the answer you're looking for, you can use the Help contact form.
Which days are available for delivery from The Bouqs?
Standard deliveries are available from Tuesday to Saturday. There is an extra charge for Saturday deliveries. Deliveries may also be available on Mondays, but this can be limited.
For same-day deliveries, these can be made Monday to Friday. Some artisan florists may provide weekend deliveries if needed. You can check the availability of this by entering your delivery zip code when choosing a florist.
How to Shop at The Bouqs
The Best Money-Saving Deals and Promo Codes for The Bouqs
Save money on your beautiful flower arrangements shipped from The Bouqs, which sources local florists for the best flowers and prices. Upgrade your bouquet by finding the best money-saving deals.
Find promotional coupon codes for your flower orders at Goodshop.com. Save 25% on individual bouquets, and grab deluxe flowers with promotional offers.
Someone
just earned Cash Back on The Bouqs