Effortlessly raise money for Espíritu Santo Catholic School using Gumdrop! Gumdrop shows coupons in real-time wherever you shop online and makes a donation for every purchase. You save, we donate.
Espíritu Santo Catholic School
LIFETIME AMOUNT RAISED
$0.00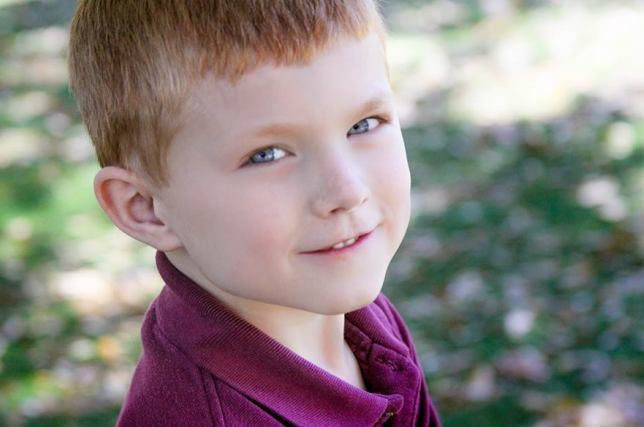 About Espíritu Santo Catholic School
Espiritu Santo Catholic School begins with the history of the Catholic faith that was first carried to Old Tampa Bay in 1539 by Hernando DeSoto. This famous Spanish explorer landed on Pentecost Sunday and in honor of the feast day, he named the springs he found "Espiritu Santo", meaning Holy Spirit. Thirty years later Pedro Menendez de Airles came to Espiritu Santo springs with a fleet of ships in order to establish settlements along the west coast of Florida. Menendez sailed on, leaving behind a captain, 30 soldiers, and a Catholic priest. Here they built a chapel with the intention of ministering to the Tocabago, the native Indians. Although this first mission was unsuccessful, the seed of faith had been planted at the springs, and in time that seed blossomed and flourished. In 1960, over 400 years later, there was a need for a Catholic parish to be established in the area of Safety Harbor. A mission church was established meeting in a store front in the small community of Safety Harbor, Florida. In 1964 ground was broken for the church to be called Espiritu Santo Catholic Church. The first Mass was held in the church on Christmas Eve, 1964. The church was located just 1Ž4 mile from the first pole-thatched chapel erected by Pedro Menendez's missionary party. In 1974, the Espiritu Santo parish numbers exceeded 1,000. It became necessary to construct a second building on the knoll overlooking the site of the original mission to accommodate overflow Masses, social gatherings, church activities and religious education classes. This building today is the John Bosco Center. Shortly after the completion of this building a rectory and church office was built and dedicated in 1980. In the mid 1980's a pre-school was established using facilities on church grounds. Family enrollment was up to over 2,000 families in 1985 and it was very apparent that a new church building was needed. In April 1987 the first Mass was celebrated in the current church which seats 1,000 people. In 1999, Fr. Gregg Tottle, Pastor of Espiritu Santo Catholic Church, saw the need for more classrooms for our ever-growing Religious Education Department. After surveying the parish community, it was clear that the parish was supportive of building a school. Ground was broken for the school October 15, 2000. The school building was dedicated by Bishop Robert Lynch on August 19, 2001. The school opened in August, 2001 with an enrollment of 301 students in grades Pre-K3 through grade 6. The school, being part of the parish family, also houses Religious Education classes and adult education programs in the evening as well as other church functions. Today, Espiritu Santo Catholic Church and School is under the leadership of Pastor Fr. Len Piotrowski and is over 4,000 members strong. As our parish school continues to move forward in the 21st century, the seed that was planted in 2001 has firmly rooted itself in the community of Safety Harbor. Espiritu Santo's state-of-the-art facility continues to shine as new technology is introduced and more tools are provided the students. Our school community's strong Catholic identity is tangible through the participation in several outreach programs, including working with the "Best Buddies" program, collaborations with Pinellas Hope, and interactions with our sick and homebound population. Students continue to excel academically, physically, and spiritually through their experiences here at ESCS. Since our inception, many students have earned awards in athletics, local and state science fair competitions, the Duke TIP program, and placement on the honor roll. Espiritu Santo students graduate well-prepared for academic success and servant leadership. While school advancements continue to grow and change, Espiritu Santo's total commitment to nurture the whole child through Catholic education remains constant.
Address
2405-A Philippe Parkway, Safety Harbor, FL 34695
Website
TOGETHER, WE'VE RAISED
$0.00
| | | | | |
| --- | --- | --- | --- | --- |
| 2018 Total | $0.00 | $0.00 | $0.00 | $0.00 |
| January | $0.00 | $0.00 | $0.00 | $0.00 |
| February | $0.00 | $0.00 | $0.00 | $0.00 |
| March | $0.00 | $0.00 | $0.00 | $0.00 |
| April | $0.00 | $0.00 | $0.00 | $0.00 |
| May | $0.00 | $0.00 | $0.00 | $0.00 |
| June | $0.00 | $0.00 | $0.00 | $0.00 |
| July | ... | ... | ... | ... |
| August | ... | ... | ... | ... |
| September | ... | ... | ... | ... |
| October | ... | ... | ... | ... |
| November | ... | ... | ... | ... |
| December | ... | ... | ... | ... |
How it works...
You Shop.
Shop at your favorite stores through Goodshop - we've partnered with over 5,000+ of the top online stores like and others.
You Save.
Save big on all your purchases with over 500,000 easy-to-access coupons that we have listed on our site.
We Give.
Once you've made a purchase with one of our participating stores, we make a donation in your honor to Espíritu Santo Catholic School . Over $12 million has been raised so far!