Effortlessly raise money for Help Support Trinity Lutheran School Fine Arts & STEAMD Curriculum using Gumdrop! Gumdrop shows coupons in real-time wherever you shop online and makes a donation for every purchase. You save, we donate.
Help Support Trinity Lutheran School Fine Arts & STEAMD Curriculum
LIFETIME AMOUNT RAISED
Raised by 6 people in 571 days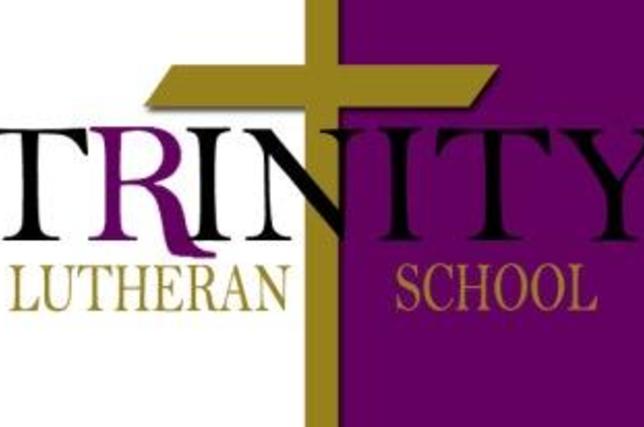 About Help Support Trinity Lutheran School Fine Arts & STEAMD Curriculum
STEAMD by GRACE and Creativity Philosophy Statement: Creation is God's masterpiece. "God saw all that He had made, and it was good" (Genesis 1:31). The study of the Arts must be part of Christian education. Creative expression is truly a form of worship. TLS students refine their unique creative abilities and to use those gifts to express beauty. "…the perfection of beauty, God shines forth" (Psalm 50:2). Trinity integrates the fine arts into our "STEAMD" programming. Science, Technology, Engineering, Arts, Math & Design integrations. We have amazing faculty on our arts team, but have found it a challenge to fund our program. IN fact we have offered electives for the very first time for our Leaders in Christ Academy students grades 5-8. Additionally, we offer twice the music classes as other schools, including violin, piano and voice. Formal standards based art was introduced for the very first time this year for all grades 1st-8th. We are praying for $5,000.00 to help us this year to supplement our STEAMD arts programs. Why? We do not receive any federal money, or grant money for our arts programs and we have the talent to do it. Additionally, Trinity Lutheran School provides the lowest tuition in the valley. We intentionally keep tuition low so that more families can benefit from school choice - selecting a high quality Christian education. In fact, a significant portion of our budget is allocated just to tuition discounts. Helps keep our momentum going! Trinity students will participate in an exploratory elective program. Students may take band, choir, art, and participate in an afterschool drama club. Additionally the arts are integrated in other electives involving design, engineering, innovation competitions and more! Some of the programs we offer are below: Award Winning Music Program It's an exciting time to be a musician at Trinity. Trinity has always treasured music. We believe the Lord loves to hear us worship Him through music, and our hearts overflow with love for Him. Lessons often begin with a music theory lesson All 5-8 students raise their voice to God in choirs that perform a variety of music including hymns, contemporary praise songs and religious music from cultures around the world. Students read and write musical notation. Students receive expert vocal training. Students have access to their own instruments. Students are able to directly apply the skills they are learning. Students may be given the opportunity to compose their own musical pieces and perform on a regular basis. All students perform in at least one vocal and/or music production annually. Productions usually include choreography, costumes, solos, narrations, and harmony. Missoula Children's Theater Students have the incredible experience to audition with the Theater each spring. Students are cast and rehearse for an outstanding performance with professional coaches. Visual Performing Arts "Meet the Masters" Art Workshops Art has traditionally been integrated into classrooms by the classroom teacher, but for the upcoming year, we sought out experts to help us launch an Art Masterpiece Program. Art education research indicates students enjoy a richer art experience and improved visual comprehension when the following four disciplines are included in the art experience: Art History (the study of past artists), Art Aesthetics (response to art),Art Criticism (discussion of art using art vocabulary), and Art Production (hands-on making of art). Artists and Their Art: Sharing Visual Stories focuses mainly on art history by providing a biographical sketch of the artist and an image of one of the artist's specific works and details about that work. It also provides class discussion questions and ideas for hands-on exploration. Artists and Their Art: Sharing Visual Stories is a free, downloadable resource with ten lessons per grade level." Concordia Chicago Meet the Masters Curriculum "Learning – With Meet the Masters, the study of each artist begins with a multi- media presentation where students learn about the fascinating lives, background and culture of the artist and the world they lived in. Practice – The second component of Meet the Masters includes worksheets, which reinforce the assembly material. Students practice the techniques that made the art unique. Project – In the final step of Meet the Masters, students create their own masterpiece in the same medium, style, or subject matter as the master artist. Meet the Masters Integration with other Disciplines istory: Homer, Picasso, Mondrian, Remington, Miro, Lawrence, Chagall, Ringgold, Rockwell, Michelangelo, Kahlo, Da Vinci and Bonheur. Literature: Cassatt, Homer, and Ringgold. Geography: Cassatt, Rembrandt, Chagall, Remington, Hokusai, Ringgold, Gauguin, Cezanne, Seurat, Hopper, Martinez, O'Keeffe, Mondrian and Kahlo. Music: Klee, Van Gogh, Mondrian, Da Vinci, Cassatt, Degas, Picasso and Renoir. Science: Da Vinci, Rembrandt, Bonheur, Calder, Seurat, Martinez, O'Keeffe, Van Gogh, Rousseau, Wood, Matisse and Klee. Math / Geometry: Rockwell, Picasso, Calder, O'Keeffe, Degas, Picasso, Rockwell, Escher, Cezanne and Mondrian. Reading: All 35 artists. Performing Arts: Matisse, Cassatt, Warhol, Lawrence, Klee, Toulouse-Lautrec and Degas. Writing:www.meetthemasters.com) "We are STEAMED" Hands On Science Lab Computer lab, Smartboards, and IPADS Outdoor Education / Science extensions Arts (music, composition, project based art) Robotics is integrated in science Computer Coding Experience "THE BEST LAB" (Beginning Engineering Science and Technology by NASA) will bring the principles of engineering alive for students and meet inquiry based science and math standards. Lab investigations might include building a lunar buggy, a solar oven, satellite models and so much more! Students focus on problem solving. All investigations use an engineering design process that asks a question, imagines a solution, plans a design, creates a model, experiments, tests, and then improves the model. TLS Broadcasting and Journalism (TLS Broadcasting Network) Students will create Christian Service Announcements by writing scripts, filming videos and broadcasting those announcements weekly spreading Gospel messages to the school. Students will create a bundle of weekly announcements or Christian focus lessons for the TLS community and TLS staff will play them weekly throughout the year. Guest speakers will assist students in learning to edit film/video and create announcements. Select students may earn a visit to a sound studio at a local radio station and produce their very own show. STEAMD LAB 3 – "Genius Time. "Genius hour is a movement that allows students to explore their own passions and encourages creativity in the classroom. It provides students a choice in what they want to learn during a set period of time during school. The search-engine giant, Google, allows it's engineers to spend 20% of their time to work on any pet project that they want. The idea is very simple. Allow people to work on something that interests them, and productivity will go up. Google's policy has worked so well that it has been said that 50% of Google's projects have been created during this creative time period. Ever heard of Gmail or Google News? These projects are creations by passionate developers that blossomed from their 20-time projects." http://www.geniushour.com/what-is-genius-hour/ This cause is so important to us because music has been a long standing high quality tradition at Trinity, but we have improved the quality of programming even more over the last three years. Moreover, we have added so many more creative 21st century opportunities for our students who will go out in the world and change lives for the good! Spreading the Gospel in creative ways! God is Good! All the Time! We gratefully thank you for contributing to our cause and sharing our cause with others! Get STEAMD by Grace with us! Blessings to you! Trinity Lutheran School
TOGETHER, WE'VE RAISED
$0.00
| | | | | |
| --- | --- | --- | --- | --- |
| 2018 Total | $0.00 | $0.00 | $0.00 | $0.00 |
| January | $0.00 | $0.00 | $0.00 | $0.00 |
| February | $0.00 | $0.00 | $0.00 | $0.00 |
| March | $0.00 | $0.00 | $0.00 | $0.00 |
| April | $0.00 | $0.00 | $0.00 | $0.00 |
| May | $0.00 | $0.00 | $0.00 | $0.00 |
| June | $0.00 | $0.00 | $0.00 | $0.00 |
| July | $0.00 | $0.00 | $0.00 | $0.00 |
| August | $0.00 | $0.00 | $0.00 | $0.00 |
| September | ... | ... | ... | ... |
| October | ... | ... | ... | ... |
| November | ... | ... | ... | ... |
| December | ... | ... | ... | ... |
Top Supporters
How it works...
You Shop.
Shop at your favorite stores through Goodshop - we've partnered with over 5,000+ of the top online stores like and others.
You Save.
Save big on all your purchases with over 500,000 easy-to-access coupons that we have listed on our site.
We Give.
Once you've made a purchase with one of our participating stores, we make a donation in your honor to Help Support Trinity Lutheran School Fine Arts & STEAMD Curriculum . Over $12 million has been raised so far!