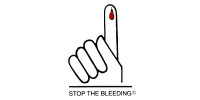 Hemophilia Association of New York
LIFETIME AMOUNT RAISED
$348.19
About Hemophilia Association of New York
The Hemophilia Association of New York has been providing information, advocacy and direct assistance to people with bleeding disorders since 1952, serving New York City, Long Island and the Hudson Valley. Our mission: To assist persons with hemophilia and related blood disorders through direct services and aid, and through programs of education and advocacy. To encourage, promote, and support scientific research toward improved treatment, medical care, and cures of hemophilia and related bleeding disorders and their complications. To educate the public regarding bleeding disorders and the problems thereof, and to promote the procurement of voluntary blood donations for the general welfare of the community
Address
131 West 33rd Street, Suite 11D, New york, NY 10001
Website
TOGETHER, WE'VE RAISED
$348.19
| | | | | |
| --- | --- | --- | --- | --- |
| 2022 Total | $0.00 | $0.00 | $0.00 | $0.00 |
| January | $0.00 | $0.00 | $0.00 | $0.00 |
| February | $0.00 | $0.00 | $0.00 | $0.00 |
| March | $0.00 | $0.00 | $0.00 | $0.00 |
| April | $0.00 | $0.00 | $0.00 | $0.00 |
| May | $0.00 | $0.00 | $0.00 | $0.00 |
| June | $0.00 | $0.00 | $0.00 | $0.00 |
| July | $0.00 | $0.00 | $0.00 | $0.00 |
| August | $0.00 | $0.00 | $0.00 | $0.00 |
| September | ... | ... | ... | ... |
| October | ... | ... | ... | ... |
| November | ... | ... | ... | ... |
| December | ... | ... | ... | ... |
Top Supporters





How it works...
You Shop.
Shop at your favorite stores through Goodshop - we've partnered with over 5,000+ of the top online stores like and others.
You Save.
Save big on all your purchases with over 500,000 easy-to-access coupons that we have listed on our site.
We Give.
Once you've made a purchase with one of our participating stores, we make a donation in your honor to Hemophilia Association of New York. Over $13 million has been raised so far!