Restaurant.com Coupons, Deals and Promo Codes
50 Verified Coupons for February 24, 2021
Updated February 22, 2021
$4 for $25 Restaurant Certificate With Code
expires: ongoing
Used 10 times
$25 Gift Certificate For $10 at Margaritas
expires: ongoing
$10 Gift Certificate For $4 at Elevation Chop House & Skybar
expires: ongoing
$25 Gift Certificate For $10 at La Strada Wood Fired Brick Oven Restaurant
expires: ongoing
$15 Gift Certificate For $6 at Checkers Old - Munchen
expires: ongoing
$25 Gift Certificate For $10 or $10 for $4 at Heroes West Sports Grill
expires: ongoing
$10 Gift Certificate For $4 at Plaza Diner
expires: ongoing
$25 Gift Certificate For $10 or $15 for $6 at Casita Boriqua
expires: ongoing
$25 Gift Certificate For $10 or $15 for $6 at Anatolia Mediterranean Cuisine
expires: ongoing
$10 Gift Certificate For $4 at El Tanampa Mexican Grill & Cantina
expires: ongoing
$15 Gift Certificate For $6 at Baxter's American Grill
expires: ongoing
Save $6 to $15 on Gift Certificates at Samee's Pizza Getti Restaurant
expires: ongoing
$5 Gift Certificate For $2 at Skyline Chili
expires: ongoing
Save $6 to $15 on Gift Certificates at Olive or Twist
expires: ongoing
$25 Gift Certificate For $10 at Rok Bistro
expires: ongoing
$25 Gift Certificate For $10 or $10 for $4 at Johnny Mac's Restaurant
expires: ongoing
$50 Gift Certificate For $20 or $25 for $10 at Magic Time Machine
expires: ongoing
$25 Gift Certificate For $10 at 15 Point Road Restaurant
expires: ongoing
$5 Gift Certificate For $2 at Joe's Pasta-N-Pizza
expires: ongoing
$25 Gift Certificate For $10 or $15 for $6 at Blue Flame Pizzeria and Restaurant
expires: ongoing
Save $6 to $15 on Gift Certificates at Flood Zone
expires: ongoing
$25 Gift Certificate For $10 or $15 for $6 at A and D Jamaican Restaurant
expires: ongoing
Save $6 to $15 on Gift Certificates at The Modern Spin
expires: ongoing
Save $6 to $15 on Gift Certificates at Asmara Restaurant
expires: ongoing
$25 Gift Certificate For $10 or $15 for $6 at Alzada's Soul Food
expires: ongoing
Save $6 to $60 on Gift Certificates at I Love Crazy Dough
expires: ongoing
Save $6 to $15 on Gift Certificates at El Toreo
expires: ongoing
Save $6 to $15 on Gift Certificates at Havana Restaurant
expires: ongoing
Save $6 to $15 on Gift Certificates at Vegan Flava
expires: ongoing
Save $6 to $15 on Gift Certificates at La Trailita
expires: ongoing
Save $3 to $9 on Gift Certificates at Westside Pizza
expires: ongoing
$25 Gift Certificate For $10 or $15 for $6 at Miracle Catering
expires: ongoing
$15 Gift Certificate For $6 or $10 for $4 at Casita Del Mar
expires: ongoing
$25 Gift Certificate For $10 at Casey's Grill
expires: ongoing
$25 Gift Certificate For $10 at The Other Fish
expires: ongoing
$25 Gift Certificate For $10 at Dominic's Italian Restaurant
expires: ongoing
$10 Gift Certificate For $4 at Los Toros Mexican Restaurant
expires: ongoing
$15 Gift Certificate For $6 at Stardust Diner
expires: ongoing
$10 Gift Certificate For $4 at Sideways Bar & Grill
expires: ongoing
Save $6 to $15 on Gift Certificates at Olivia's Cafe
expires: ongoing
Save $6 to $60 on Gift Certificates at Carlos 'N Charlie's
expires: ongoing
$25 Gift Certificate For $10 or $15 for $6 at Charlies Homemade Pizza & Italian Cuisine
expires: ongoing
Save $6 to $15 on Gift Certificates at Something Nu Catering & Restaurant
expires: ongoing
Save $6 to $15 on Gift Certificates at Cousins Restaurant
expires: ongoing
$10 Gift Certificate For $4 at Ace Of Steaks Kosher Steak House & Persian Cuisine
expires: ongoing
$25 Gift Certificate For $10 or $15 for $6 at Father and Son Soul Food & Sea Food
expires: ongoing
Save $6 to $15 on Gift Certificates at Son Ja's Soul Food
expires: ongoing
Save $6 to $15 on Gift Certificates at Pietro's Pizza II
expires: ongoing
$10 Gift Certificate For $4 at Eddie's Pizza & Pasta
expires: ongoing
$15 Gift Certificate For $6 or $10 for $4 at Slack's Hoagie Shack
expires: ongoing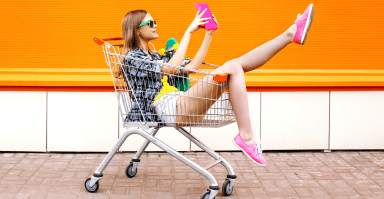 Restaurant.com FAQ
Q:

Are there any incentives for referring a friend?

Referring a friend gets you a $10 reward.

Q:

Will my purchase expire?

Purchases never expire. Plus, if you decide you want to eat somewhere else, exchanges are accepted.

Q:

When should I be looking out for sales and deals? 🛍️

Restocking is done on the 1st of every month. For popular restaurant certificates or gift cards, make sure to shop early on these days.

Q:

Are there any coupon codes or deals available for Restaurant.com? 🛍️

Goodshop has 50 active coupon codes and deals for Restaurant.com today.
Someone
just earned Cashback on Restaurant.com