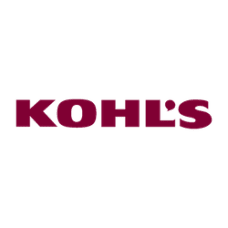 Kohl's Coupons, Deals and Promo Codes
8 Verified Coupons for January 16, 2021
Coupon Code for 15% Off General Public Offer

expires: ongoing

Used 1 time

Coupon Code for 15% Off Any Order of $100+

expires: ongoing

Used 289 times

Coupon Code for 30% Off With Kohl's Charge

expires: ongoing

Used 7 times

Free Shipping on Orders Over $75

expires: ongoing

Buy Online With Free Store Pickup

expires: ongoing

Curbside Pickup - Available for Select Stores

expires: ongoing

Buy Online, Pick Up In Store

expires: 01/02/2023

Shop Clearance

expires: 01/02/2023

Free Standard Shipping With $75 Order

expires: 01/02/2023

20% Off Sitewide Orders

expires: ongoing

Used 78 times

Kohl's FAQ

Q:

Does Kohl's offer price adjustments after purchase?

If the item you purchased has dropped within 14 days of the purchase date, contact customer service and request a price adjustment.

Q:

How many coupon codes can I use at once? 🔖

You can stack up to 4 coupon codes per order.

Q:

Can I apply a coupon to an order I've already made?

If you forgot to use a coupon with your last purchase, just email their customer service team with your order number and coupon code.

Q:

Are there any coupon codes or deals available for Kohl's? 🛍️

Goodshop has 10 active coupon codes and deals for Kohl's today.
Expired Coupons
Flash Sale: 20% Off Orders

15% Off General Public Offer

Flash Sale: 25% Off Orders

Get $10 Off $50 Jewelry

20% Off General Public Offer

Buy More, Save More - Get 15% Off or 20% Off $100+ Orders
Kohl's at a Glance
Kohl's always encourages its customers to "expect great things." But when Maxwell Kohl opened his first grocery store in 1927, he probably didn't expect the brand he'd started to grow into a $12 billion company that would make Kohl's a household name.
It took nearly 20 years for Maxwell Kohl to expand from regular grocery stores into supermarkets. In 1946 the first of Kohl's Food Stores opened in Southeastern Wisconsin, and over the next 20 years developed into a regional chain. Their signature arched-roof buildings, as opposed to the standard flat-roof, became a common visual marker in the Midwest. It wasn't until the 1960's that the first of Kohl's general merchandise department stores - now the company's bread and butter - opened in Brookfield.
From the beginning of Kohl's foray into the world of "omnichannel retailers" (a fancy way of saying, "one-stop shop"), Kohl's aimed to serve the middle-class, though never at middling quality. While the department store model developed and popularized in the late 19th century generally involved selling higher-end goods at luxury prices, Kohl's stores wanted to offer a high quality product at discount prices. They took inspiration from the best of both worlds: the variety offered at department stores, and the affordability of the discount markets.
A lot has changed at Kohl's since the first department store opened. The Kohl family relinquished ownership in the 1970's and the company went public in the early 1990's. The last of the original food stores closed in the early 2000's, but the general merchandise stores expanded to 49 states. Whatever the changes, Kohl's remains dedicated to its initial promise to deliver quality products at low prices, with a focus on making the shopping experience easy and enjoyable.
Kohl's stores continue to offer a wide range of products, from men's, women's, and children's clothing to sporting goods and housewares, and has a long list of exclusive celebrity brand partnerships. High-fashion designers like Vera Wang as well as pop-culture icons like Jennifer Lopez, Tony Hawk, and Lauren Conrad are just a few of the celebrities who have partnered with Kohl's. Plus, Kohl's is always looking for new ways to make shopping affordable and convenient. The opening of the online store in the early 2000's made Kohl's products accessible by delivery or in-store pick-up, and incentives like Kohl's Cash give shoppers the opportunity to save even more.
And the rewards don't stop there. In 2009, Newsweek named Kohl's a leader in environmental sustainability practices, which means Kohl's shoppers can feel good about their purchases in more ways than one. That year, Kohl's had the largest solar power program of any retailer on the planet. Kohl's was also an early proponent of the reusable shopping bag. Trend setters from way back!
Someone
just earned Cashback on Kohl's