You are now earning cashback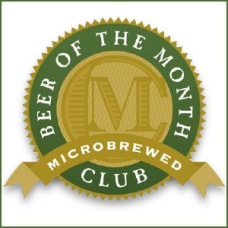 Earn up to $6
Cashback or Donation
Beer Of The Month Club Coupons, Deals and Promo Codes
41 Verified Coupons for January 24, 2021
| | |
| --- | --- |
| 🛍️ Total Offers | 46 |
| 🏷️ Coupon Codes | 43 |
| 🛒 Sitewide Coupons | 45 |
| 🔥 Best Discount | $30 off |
Shop at Beer Of The Month Club
Earn

up to $6

cashback at Beer Of The Month Club

No expiration

sign up

Want to donate up to $6 of your purchase?

Select a charity

Coupon Code for $12 Off Any Prepaid 4-Shipment Order

expires: ongoing

Used 129 times

100% Success

MCE12Show Coupon Code

Coupon Code for $12 Off Any 4-Shipment Order

expires: ongoing

Used 10 times

100% Success

SAVE12Show Coupon Code

Coupon Code for $30 Off Prepaid 12-Shipment Order

expires: ongoing

Used 5 times

100% Success

30VALShow Coupon Code

Coupon Code for $5 Off Any Order

expires: ongoing

Used 9 times

100% Success

CHOC$5Show Coupon Code

Coupon Code for $25 Off Prepaid 12-Shipment Order

expires: ongoing

Used 1 time

100% Success

MC25Show Coupon Code

Coupon Code for $30 Off Prepaid 12-Shipment Order

expires: ongoing

Used 1 time

100% Success

30BEERShow Coupon Code

Coupon Code for $25 Off Any Prepaid 12 Shipment Order

expires: ongoing

100% Success

MCE25Show Coupon Code

Coupon Code for $25 Off Prepaid 12 Shipment With Any Order

expires: ongoing

Used 1 time

100% Success

SAVE25Show Coupon Code

Coupon Code for $10 Off Prepaid Shipment Order

expires: ongoing

Used 10 times

100% Success

BEER10Show Coupon Code

Coupon Code for $25 Off Prepaid 12 Month Shipment Order

expires: ongoing

100% Success

FD25Show Coupon Code

$10 Off Rare Beer Club

expires: ongoing

Used 22 times

50% Success

SAVE10Show Coupon Code

Coupon Code for $30 Off Any Prepaid 12-Shipment Order

expires: ongoing

100% Success

SAVE30Show Coupon Code

Coupon Code for $25 Off Prepaid 12-Shipment Order

expires: ongoing

100% Success

CHEESE$25Show Coupon Code

Coupon Code for $30 Off Prepaid 12-Shipment Order

expires: ongoing

Used 1 time

100% Success

CHEESE$30Show Coupon Code

Coupon Code for $15 Off Any Order

expires: ongoing

100% Success

URBAN15Show Coupon Code

Coupon Code for $15 Off Prepaid 6-Shipment Order

expires: ongoing

Used 3 times

100% Success

CHOC$15Show Coupon Code

Coupon Code for $15 Off Prepaid 6-12 Shipment Order

expires: ongoing

100% Success

MC15Show Coupon Code

Coupon Code for $30 Off the International Wine of the Month Club Subscription

expires: ongoing

Used 2 times

100% Success

MD30Show Coupon Code

Coupon Code for $15 Off Prepaid 6-12 Shipment Order

expires: ongoing

100% Success

MDAY15Show Coupon Code

Coupon Code for $25 Off Prepaid 12-Shipment Order

expires: ongoing

100% Success

SAVE25NOWShow Coupon Code

$15 Off Ipa Beer Clubs

expires: ongoing

Used 36 times

100% Success

SAVE15Show Coupon Code

$10 on Your Order

expires: ongoing

Used 9 times

100% Success

MD10Show Coupon Code

Coupon Code for $30 Off Any Prepaid 12 Shipment Order

expires: ongoing

100% Success

CIGAR$30Show Coupon Code

$15 on Any Order

expires: ongoing

Used 10 times

100% Success

15VALShow Coupon Code

$10 Off Hop - Heads Beer Club

expires: ongoing

Used 3 times

100% Success

10VALShow Coupon Code

Coupon Code for $5 Off

expires: ongoing

Used 7 times

100% Success

5BEERShow Coupon Code

Coupon Code for $10 Off Any Order

expires: ongoing

Used 5 times

100% Success

FD10Show Coupon Code

20% Off on Selected Products

expires: ongoing

Used 118 times

100% Success

25VALShow Coupon Code

$15 Off Beer

expires: ongoing

Used 1 time

100% Success

15BEERShow Coupon Code

$25 Off Beer

expires: ongoing

Used 2 times

100% Success

25BEERShow Coupon Code

20% Off on Selected Products

expires: ongoing

Used 2 times

100% Success

MD15Show Coupon Code

$30 Off Any 12-Shipment Prepaid Orders

expires: ongoing

Used 2 times

100% Success

RBF30Show Coupon Code

Coupon Code for $25 Off Any Order

expires: ongoing

Used 12 times

100% Success

MD25Show Coupon Code

Coupon Code for $15 Off Prepaid 6-Shipment Order

expires: ongoing

100% Success

WINE$15Show Coupon Code

Coupon Code for $15 Off Prepaid 6-12 Shipment Order

expires: ongoing

100% Success

BEER$15Show Coupon Code

Coupon Code for $5 Off Subscriptions

expires: ongoing

Used 1 time

100% Success

BEER$5Show Coupon Code

$15 on Any Order

expires: ongoing

100% Success

FD15Show Coupon Code

Coupon Code for $5 Off Club Subscriptions

expires: ongoing

Used 1 time

100% Success

FLOWER$5Show Coupon Code

Coupon Code for $30 Off Prepaid 12-Shipment Order

expires: ongoing

100% Success

FLOWER$30Show Coupon Code

Coupon Code for $30 Off Any Order

expires: ongoing

Used 5 times

100% Success

FD30Show Coupon Code

Coupon Code for $25 Off Prepaid 12-Shipment Order

expires: ongoing

Used 1 time

100% Success

FLOWER$25Show Coupon Code

Coupon Code for $30 Off Prepaid 12-Shipment Order

expires: ongoing

100% Success

WINE$30Show Coupon Code

Coupon Code for $15 Off Prepaid 6-12 Shipment Order

expires: ongoing

100% Success

FLOWER$15Show Coupon Code

Free Gift With Microbrewed Beer Purchase

expires: ongoing

100% Success

Get Deal & Save
What do you think about Beer Of The Month Club?
4.4 out of 5
13 votes
Thank you for your feedback!
About Beer Of The Month Club
The Beer of the Month Club offers customers the chance to join in on a 20 year passion of the founder of the company. By joining individuals are able to enjoy a new beer each month and try something different giving them an appreciation for all that is different. They feature award winning and hard to find craft beers and offer the option of four clubs for those interested. You can join in the club using Beer of the Month coupon codes.
| | |
| --- | --- |
| 🛍️ Total Offers | 46 |
| 🏷️ Coupon Codes | 43 |
| 🛒 Sitewide Coupons | 45 |
| 🔥 Best Discount | $30 off |
Shop at Beer Of The Month Club
Donation Details
(if you've selected a cause to support)
$6 donation on all purchases made at this store.
Learn more
© 2021 Goodsearch LLC. U.S. Patent No.7,769,738