You are now earning cashback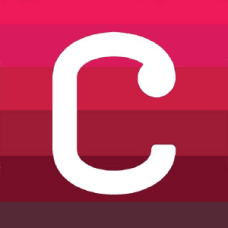 Earn up to $3
Cashback or Donation
Creativebug Coupons, Deals and Promo Codes
49 Verified Coupons for January 16, 2021
| | |
| --- | --- |
| 🛍️ Total Offers | 50 |
| 🏷️ Coupon Codes | 3 |
| 🛒 Sitewide Coupons | 46 |
| 🔥 Best Discount | 50% off |
Earn

up to $3

cashback at Creativebug

No expiration

sign up

Want to donate up to $3 of your purchase?

Select a charity

Coupon Code for 30% Off Your Total Purchase

expires: ongoing

Used 240 times

100% Success

JOANNShow Coupon Code

$50 and Receive a $50 Gift Card From Joann

expires: ongoing

Used 25 times

100% Success

JOANN50Show Coupon Code

14 Day Free Trial and Save 20% at Joann

expires: ongoing

100% Success

Get Deal & Save

Get 1 Month Free Plus Save 30% at Joann

expires: ongoing

100% Success

Get Deal & Save

Get Your First Month for Just $1 Plus Save 30% at Joann

expires: ongoing

100% Success

Get Deal & Save

Get a 14 Day Free Trial + Save 30% at Joann Fabric and Craft Stores

expires: ongoing

100% Success

Get Deal & Save

Get One Class Free With 1-Month Trial + 15% Off

expires: ongoing

100% Success

Get Deal & Save

Free Trial: Wardrobe Basics With Sonya Philip

expires: ongoing

100% Success

Get Deal & Save

Start Your Free Trial: New Daily Painting Challenge With August Wren

expires: ongoing

100% Success

Get Deal & Save

50% Off Creativebug Gift Subscriptions

expires: ongoing

100% Success

Get Deal & Save

Get 1 Year Subscription and Get $50 to Spend Was: $96.40 Now: $50

expires: ongoing

100% Success

Get Deal & Save

Watch All 53 Daily Practice Classes for Free

expires: 01/31/2021

100% Success

Get Deal & Save

Free Trial: Sew the Adelina Dress With Tabitha Sewer

expires: ongoing

100% Success

Get Deal & Save

Free Trial - Thread Painting: Embroider Evergreen Trees With Anna Hultin

expires: ongoing

100% Success

Get Deal & Save

Free Trial: Make a Leather Wrap Bracelet With Melanie Falick

expires: ongoing

100% Success

Get Deal & Save

Crochet a Donut Rattle With Twinkie Chan

expires: ongoing

100% Success

Get Deal & Save

Learn With Sasha Prood - Free Trial

expires: ongoing

100% Success

Get Deal & Save

Colored Pencil Workshop: A Daily Practice With Sasha Prood: Free Trial

expires: ongoing

100% Success

Get Deal & Save

Create and Learn With Jamie Hudson - Free Trial

expires: ongoing

100% Success

Get Deal & Save

STEAM: Make a Crystal Yeti With Jamie Hudson

expires: ongoing

100% Success

Get Deal & Save

Painting Textiles in Acrylic With Missy Dunaway - Free Trial

expires: ongoing

100% Success

Get Deal & Save

Sew a Pair of Baby Bloomers With Ashley Nickels - Free Trial

expires: ongoing

100% Success

Get Deal & Save

Free Trial - Advanced Ruler Work for Quilting With Sue Nickels

expires: ongoing

100% Success

Get Deal & Save

This Month: Watch 50 Classes For Free

expires: ongoing

100% Success

Get Deal & Save

Create With Dawline-Jane Oni-Eseleh on Creativebug - Free Trial

expires: ongoing

100% Success

Get Deal & Save

Free Class Trial - Everyday Sketching: 31 Still Life Prompts With Jon Stich

expires: ongoing

100% Success

Get Deal & Save

Free Trial - 50 More Classes to Feel Good About

expires: ongoing

100% Success

Get Deal & Save

Free Class Trial - Sew the Adrienne Blouse Class With Friday Pattern Co

expires: ongoing

100% Success

Get Deal & Save

Start Your Free Trail to Take This Class

expires: ongoing

100% Success

Get Deal & Save

Free Class Trial - Working In Acrylic Ink - A Daily Sketchbook Practice With Missy Dunaway

Details: Terms and Exclusions Apply, See Site for Details

expires: ongoing

100% Success

Get Deal & Save

50 Classes for Free

expires: ongoing

100% Success

Get Deal & Save

Get 2 Months for $5

expires: ongoing

100% Success

Get Deal & Save

Get 2 Months of Creativebug for Free

expires: ongoing

100% Success

Get Deal & Save

Painting Abstract Florals With Pam Garrison Free Class

expires: ongoing

100% Success

Get Deal & Save

Get the Lisa Congdon Bundle - Order All 9 of Lisa's Classes With Over 15 Hours of Instruction for $69.95

expires: ongoing

100% Success

Get Deal & Save

From Sketchbook to Painting: Developing Your Ideas in Watercolor With Lindsay Stripling Free Trial

expires: ongoing

100% Success

Get Deal & Save

Free Trial - Sew a Luckyjuju Cat Doll With Katia Ferris

expires: ongoing

100% Success

Get Deal & Save

Cricut Crafts: Nutcracker Cake Topper Free Trial

expires: ongoing

100% Success

Get Deal & Save

Acrylic Ink Painting: Capturing Complex Scenes - Start Your Free Trial to Take This Class

expires: ongoing

100% Success

Get Deal & Save

Free Trial on Flying Gosling Baby Quilt

expires: ongoing

100% Success

Get Deal & Save

Free Trial on Sew a Needlepoint Tote With Anna Maria Horner

expires: ongoing

100% Success

Get Deal & Save

Free Trial on Make a Fringed Scarf With Anna Maria Horner

expires: ongoing

100% Success

Get Deal & Save

Sewing Class Free Trial

expires: ongoing

100% Success

Get Deal & Save

3 Months Now: $5

expires: ongoing

100% Success

Get Deal & Save

One Year Unlimited Subscription Was: $119.40 Now: $49

expires: ongoing

100% Success

Get Deal & Save

31 Creative Prompts From Modern and Contemporary Artists With Dawline-Jane Oni-Eseleh - Free Trial

expires: ongoing

100% Success

Get Deal & Save

Playing With Watercolor Free Trial

expires: ongoing

100% Success

Get Deal & Save

Gratitude Art Journal: a Daily Practice With Mou Saha

expires: ongoing

100% Success

Get Deal & Save

Draw and Paint Gorgeous Florals With Pam Garrison

expires: ongoing

100% Success

Get Deal & Save

15% Off + Free First Month

expires: ongoing

Used 3 times

100% Success

CBSEWShow Coupon Code
What do you think about Creativebug?
3.0 out of 5
2 votes
Thank you for your feedback!
About Creativebug
Don't spend a fortune at local arts and crafts classes and start saving huge while feeding your interests by taking advantage of Creativebug coupons and promo codes from Goodshop. Creativebug is the premier online source for thorough and fun arts and crafts workshops led by true experts in the industry. They also offer a slew of creative products across categories ranging from apothecary and bookbinding to home decor, and needle felting. Whether you're into sewing and quilting or jewelry making and kids crafts, you'll find all the products and resources you need at Creativebug.
| | |
| --- | --- |
| 🛍️ Total Offers | 50 |
| 🏷️ Coupon Codes | 3 |
| 🛒 Sitewide Coupons | 46 |
| 🔥 Best Discount | 50% off |
Donation Details
(if you've selected a cause to support)
$3.00 donation for each new sign up
$3.00 donation for all purchases made at this store

Learn more
© 2021 Goodsearch LLC. U.S. Patent No.7,769,738