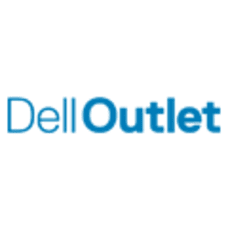 Dell Outlet Coupons, Deals and Promo Codes
21 Verified Coupons for
June 28, 2022
30% Off Alienware Monitor + Extra 12% Off
expires: ongoing
10% Off Poweredge Select 2-Socket Rack Server
expires: ongoing
Used 2 times
Last Used about 5 hours ago
30% With Outlet Di
expires: ongoing
35% Off 4k Ultra Hd S Series Monitor + Extra 12% Off
expires: ongoing
65% With the Dell
expires: ongoing
30% Off S Series Video Conferencing Monitor + Extra 15% Off
expires: ongoing
35% Off P Series Monitor + Extra 15% Off
expires: ongoing
45% Off Eco-Friendly E-Series Monitor + Extra 15% Off
expires: ongoing
45% With the Dell
expires: ongoing
Used 2 times
Last Used 3 days ago
35% Off + Extra 12% Off 27 Inch S Series Monitor
expires: ongoing
Used 2 times
Last Used 3 days ago
35% on the Alienware 38" Curved Gaming Monitor
expires: ongoing
30% With the
expires: ongoing
35% Off P Series Monitor + Extra 15% Off
expires: ongoing
65% With the Dell
expires: ongoing
30% With Outlet Di
expires: ongoing
New Lower Prices! Latitude 15 9520 Laptops and 2-in-1s Now Starting at $855
Used 5 times
Last Used 4 days ago
OptiPlex 5090 Micro Form Factor for $749
Used 9 times
Last Used 4 days ago
OptiPlex 3090 Small Form Factor for $599
Used 9 times
Last Used 4 days ago
Chromebook 11 3000 (3100) Laptops Starting at $163
Monitor Deals
expires: ongoing
Desktop Deals
expires: ongoing
Used 4 times
Last Used 2 months ago
Free Shipping on Orders
expires: ongoing
Used 13 times
Last Used 3 months ago
$50 on Select Xps Laptops & Desktops Over $699.99
expires: ongoing
Used 39 times
Last Used 26 days ago
Expired Coupons
Savings on 14" FHD Portable Monitor

OptiPlex 5090 Small Form Factor for $749

Latitude 14" 7420 Laptop for $849

Latitude 15" 5520 Laptop for $1,075

OptiPlex 22" 3280 All-in-One for $579
Dell Outlet Shopping Tips
Free shipping is available with every order from Dell Outlet, so you never need to worry about extra fees, regardless of where you're located in the United States.

Dell Outlet often features certain brand new, overstocked items, so be on the lookout for those sales.

Dell Outlet offers financing options for customers who qualify, meaning you can buy now and pay later. They will set you up with a manageable monthly payment which fits any budget, allowing you to pay off your purchase over time.

Check the "coupons" section of the website to see all the current sales and specials that Dell Outlet has going on.
More FAQs for Dell Outlet
Does Dell Outlet offer free shipping?
Yes. All items purchased from the Dell Outlet come with free standard shipping. Standard shipping takes between 3 to 5 business days. If you want your purchase faster, you can upgrade to express shipping for an additional fee.
Does Dell Outlet have a financing program?
The Dell Preferred Account is a line of credit offered by Dell to offset the financial burden of your large tech purchases. If you are purchasing a product over $299, you may be eligible for the Dell Preferred Account.
You can set up a monthly payment option that fits your budget, and it allows you to update your technology, even if you don't have the lump sum to pay upfront. It's easy to apply, and you'll find out instantly if you qualify based on your application.
What is Dell Outlet's return policy?
Dell Outlet has a 30-day return policy on all purchased items. Send back your product within 30 days of the invoice date to receive a full refund. They even cover the cost of shipping and charge no restocking fee.
Does Dell Outlet do price matching?
Dell, as a company has a 30-day price match guarantee, and the same goes for products purchased from Dell Outlet. If you find that the price of an item that you purchased drops within 30 days, Dell will refund the difference. Additionally, if you find an identical product at an alternate retailer for a lower price, they will also honor that.
How can you get the best deals at Dell Outlet?
Check out the coupons section of the Dell Outlet website to access current offers and deals on a variety of tech products. Signing up for their email list will also grant you first access to limited-time promos and notify you whenever there are sales. For ultimate savings, you can use exclusive coupon codes and discounts from Goodshop.com at any time.
Does Dell Outlet have a rewards program?
Dell has a rewards program called the Dell Free Advantage program. Once you sign up for the program you will start earning points on each purchase that you make at an equivalent of 3% of your purchase cost. Each time you make purchases using the loyalty program you can earn more rewards, and if you use their financing option, you can earn up to 6% back in rewards. Becoming part of the Dell Free Advantage program will also give you priority access to sales events and exclusive cashback offers.
Are all the Dell Outlet products second-hand?
Not all the products sold in the Dell Outlet are second-hand. The majority are not. The second-hand tech products are all refurbished to the highest standards. Many of the laptops and computers at the Dell Outlet are brand new and come from overstock or unopened returns. Additionally, some products end up slightly scratched or dented during production and transport, and since they are just cosmetic flaws, the products still function just as well.
Does Dell Outlet offer a warranty on their products?
Yes. You will receive the same warranty on Dell Outlet products as you would from a full-priced Dell product. The warranty states that all Dell-branded parts will be free from flaws for up to 90 days after purchase. Additionally, if you have any problems with your purchase during the first year, Dell will repair or replace it, subject to conditions.
Does Dell Outlet have discounts for people with special status?
While Dell does not specifically offer a discount for students. That said, they have frequent promotions for university students. If you are military personnel, you can receive 10% off of most products by contacting [email protected] Dell Outlet also offers discounts for seniors.
Is Dell Outlet eco-friendly?
Dell is committed to being as eco-friendly as possible, which is why they started their refurbishment program. They optimize the use of all their products and materials by reusing what they can from old products and recycling the materials that they can't use. A huge portion of returned Dell products is refurbished and resold, creating minimal waste. Any unusable materials are sold for materials such as metal, glass, or plastic. They consider the environmental impact through every stage of the journey of their products.
How to Shop at Dell Outlet
Shop Discounted Refurbished Laptops & PCs at Dell Outlet
Browse high-quality, affordable laptops, desktops, and tablets at Dell Outlet. Combine on-site sales and discounts with Dell Outlet coupon codes to get the best deals possible!
Visit the Dell Outlet page at Goodshop.com to find all the best coupon codes, offers, and exclusive deals. You can find a variety of coupons for all types of Dell Outlet products. Goodshop.com offers exclusive Dell Outlet coupon codes that you can't get anywhere else, so you know you're always getting the best deal.
Someone
just earned Cash Back on Dell Outlet