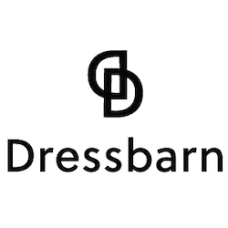 Dressbarn Coupons, Deals and Promo Codes
40 Verified Coupons for November 27, 2021
Coupon Code for 20% Off Any Order
expires: ongoing
Used 19 times
Last Used less than a minute ago
15% Off Any Order
expires: ongoing
Used 49 times
Last Used less than a minute ago
Coupon Code for 35% Off Any Order
expires: ongoing
Used 16 times
Last Used less than a minute ago
30% Off All Orders
expires: ongoing
Used 14 times
Last Used less than a minute ago
Coupon Code for Free Shipping on Your Order
expires: ongoing
Used 4 times
Last Used less than a minute ago
Coupon Code for 15% Off Any Order
expires: ongoing
Used 15 times
Last Used 30 days ago
Coupon Code for 20% Off Select Items
expires: ongoing
Used 14 times
Last Used 6 days ago
Coupon Code for 25% Off Sitewide
expires: ongoing
Used 95 times
Last Used 4 days ago
30% Off Sitewide
expires: ongoing
Coupon Code for 20% Off Any Order
expires: ongoing
Used 2 times
Last Used 18 days ago
70% Off Sitewide + Gloria Lanze Dresses at $29.99
expires: ongoing
Coupon Code for 20% Off Sitewide
expires: ongoing
60% Off Sitewide
expires: ongoing
50% Off Sitewide
expires: ongoing
Used 5 times
Last Used 2 months ago
Coupon Code for 10% Off Dresses From Figueroa & Flower
expires: ongoing
Coupon Code for 60% Off Clearance + Extra 15% Off
expires: ongoing
Coupon Code for Free Shipping Sitewide
expires: ongoing
70% Off Sitewide
expires: ongoing
Coupon Code for 10% Off Dresses
expires: ongoing
60% Off Sweaters & Knitwear
expires: ongoing
Coupon Code for 50% Off Swimwear
expires: ongoing
Used 1 time
Last Used 2 months ago
Coupon Code for 15% Off Any Order
expires: ongoing
Used 27 times
Last Used 2 months ago
Coupon Code for 16% Off Any Order
expires: ongoing
Used 7 times
Last Used 2 months ago
Coupon Code for $15 Off Orders Over $45
expires: ongoing
Coupon Code for $15 of Your Orders
expires: ongoing
Used 5 times
Last Used 2 months ago
10% Off Clearance
expires: ongoing
Free Shipping on Orders $75+
expires: ongoing
10% Off Clearance
expires: ongoing
Used 275 times
Last Used about 1 month ago
30% Off Bottoms
expires: ongoing
30% Off Boutique
expires: ongoing
30% Off Dresses
expires: ongoing
Save on Clearance Items From $9.99
expires: ongoing
Save on Select Deal of the Day Items
expires: ongoing
$6.95 Flat Rate Shipping on Any Order
expires: ongoing
Coupon Code for 30% Off Dresses
expires: ongoing
Coupon Code for 30% Off Bottoms
expires: ongoing
Coupon Code for 35% Off Your Order With Dressbarn App
expires: ongoing
Used 27 times
Last Used 2 months ago
70% Off Dresses
expires: ongoing
Used 1 time
Last Used about 1 month ago
20% Off Dresses With Promo Code
expires: ongoing
80% Off Absolute Angel
expires: ongoing
Used 2 times
Last Used 30 days ago
Expired Coupons
Up to 60% Off Tops Plus Extra 30% Off

Up to 60% Off Patterns Plus Extra 20% Off

Up to 70% Off Danny and Nicole

Secret Agent Pants Up To 65% Off
Dressbarn Shopping Tips
Sign up for the Dressbarn email subscription service and receive 25% off your next full-price purchase.

Enjoy even more savings with Dressbarn coupons and promotional codes, so you'll have enough cash leftover to start investing in key pieces for next season's looks.

Join the Dressbarn mobile club and enjoy the latest Dressbarn deals sent directly to your phone. Plus, 20% off your next order.

Apply for a Dressbarn credit card and receive 15% off purchases once approved. Also, enjoy cardholder perks, including free shipping days, a special birthday gift, and a pick your own sale day.

Check out the Sale page on the website to find discounts of up to 70% off across all Dressbarn ranges.

Become a Dressbarn perks member for free via the website and earn 1 point for every $25 spent. Redeem these against future purchases.
More FAQs for Dressbarn
Do I Need to Create a Dressbarn Account to Place an Order?
Yes, you do. To make the ordering process easier, you have to create an online account before placing an order with Dressbarn. Create an account in a matter of minutes via the website and store your billing address, multiple shipping addresses, join the Dressbarn mailing list, check your order status and create a wish list to share with family and friends.
What Payments Does Dressbarn Accept?
Dressbarn accepts MasterCard, Visa, Discover, American Express, and ATM/debit cards with the Visa or MasterCard logo. Also, pay with Apple Pay or store credit.
Can I Apply Coupons to My Order?
Yes, you can. Head to goodshop.com before completing your order to find the latest coupons and promotional codes to use on your Dressbarn order, such as 50% off any order and an extra 10% off clearance stock. Add your coupon at the checkout stage into the promo code box. You can copy the code or type it out. Click apply to see your discount.
Why Should I Shop at Dressbarn?
Dressbarn has everything you need in one place, from clothes to shoes and accessories in a range of sizes and styles. Plus, Dressbarn offers their customers plenty of ways to save money on their high-quality products.
Where Can I Find Money Off Deals at Dressbarn?
Start by heading to the Sale section of the website, where you can expect to find discounts of up to 70% on dresses, shoes, and accessories. For an instant money-off voucher, sign up for the Dressbarn email subscription service and enjoy 20% off your next full-price purchase.
What is the Dressbarn Returns Policy?
If you are not 100% happy with your order from Dressbarn, you can return it for a refund or exchange within 60 days of the original purchase date. Returned items must be unworn and have their original tags. To return your item online, pack your item in its original packaging and send it back to Dressbarn with the prepaid shipping label and return reason questionnaire.
Find out further information on returns at dressbarn.com.
Can I get Free Shipping?
Always check goodshop.com for free shipping codes before finalizing your order. However, you can enjoy free shipping on all orders over $75 with Dressbarn. Plus, opt to order online and pick it up at your nearest Dressbarn store free of charge.
A flat shipping rate of $6.95 applies to purchases under $75. You must spend over $150 on international orders to qualify for free shipping. A flat rate of $25 applies to purchases under $150.
Does Dressbarn Offer an Email Subscription Service?
Yes, they do. Sign up for the Dressbarn email newsletter via the website and receive 25% off your first order. Plus, enjoy regular updates on seasonal sales, promotions, giveaways, and more.
Does Dressbarn Offer a Credit Card?
Yes, they do. Apply for a Dressbarn credit card via the website and shop smarter with 15% off all purchases. Plus, enjoy a whole host of other cardholder perks, including a birthday gift, free shipping days, and pick your own sale day.
Can I Follow Dressbarn on Social Media?
Yes. Follow Dressbarn on Facebook, Pinterest, and Instagram for easy access to the latest sales, promotions, and new clothing lines. Plus, look out for fashion giveaways and competitions as well as next season's style inspiration. Also, send messages via social media to get in touch with Dressbarn when you have a question.
How Can I Get in Touch with Dressbarn?
Call the customer service team on 1-800-DRESSBARN, 9:00 am – 9:00 pm, Monday – Sunday. Alternatively, email the team at [email protected] if you don't need an immediate answer.
How to Shop at Dressbarn
Super Savings on Fashion for Every Occasion with Dressbarn
Shop women's fashion for less with one-stop clothing retailer Dressbarn. Known for offering high-end, low-cost clothing, footwear, and accessories, you can update your entire wardrobe without breaking the bank when you shop at Dressbarn.
Always visit goodshop.com before ordering from Dressbarn to find the latest deals, coupons, and promotional codes, enabling you to stretch your clothing budget further.
Someone
just earned Cash Back on Dressbarn