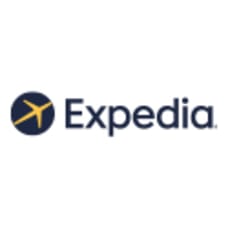 Expedia Offers & Promos for Jul 2020
Up to 40% Off Daily Deals
expires: ongoing
Used 305 times
Free Extras - Get More With Your Stay
expires: ongoing
Used 2 times
Expedia Free Extras
expires: ongoing
Used 11 times
Up to 40% Off Affordable Luxury Hotels
expires: ongoing
Used 7 times
Up to 53% Off Vacation Rentals: Room for Your Entire Crew
expires: ongoing
Used 8 times
Up to 59% Off Stays With Enhanced Cleaning
expires: ongoing
Used 3 times
Todays Travel Deals - New Deals Every Day
expires: ongoing
Used 1 time
Flexibility Matters: Explore Deals With Free Cancellation Options
expires: ongoing
Used 5 times
COVID-19 Travel Alert Page
expires: ongoing
Used 2 times
Flight + Hotel Deals: Save on Mexico, the Caribbean and More
expires: ongoing
Used 14 times
Big Savings When You Book Flight + Hotel Together
expires: ongoing
Used 8 times
Flight + Hotel Packages Under $499 Per Person
expires: ongoing
Used 4 times
Last-Minute Deals
expires: ongoing
Used 8 times
Today's Amazing Flight Deals
expires: ongoing
Used 4 times
Incredible Hotel Deals to Book Now
expires: ongoing
Used 4 times
Expedia Vacation Rentals
expires: ongoing
Used 4 times
Explore RV Excursion Destinations
expires: ongoing
Used 5 times
Flight + Hotel Deals
expires: ongoing
Used 4 times
Big Savings When You Book Flight + Hotel Together
expires: ongoing
Used 5 times
Vacation Packages
expires: ongoing
Used 4 times
Today's Travel Deals
expires: ongoing
Used 3 times
Expedia FAQ
Q:

Where will I find the best discounts? 💸

Expedia posts promotions and sales on the Deals page, where you'll find coupon codes, Add-On Advantages, Flash Sales, and more. Member pricing is also available.

Q:

Do they allow coupon stacking?

No.

Q:

Do they have a rewards program? 🎁

Yes. Expedia Rewards is free to join and offers points every time you book through their platform, and points can be redeemed for stays at over 4,000 hotels, flights, and additional savings on rental cars and attractions. Once you hit 3,500 points, you can trade them in for a Flight+Hotel package coupon. Silver- and gold-lever Expedia Rewards members also receive vouchers for free food and drinks, discounts at spas, parking passes, free room entertainment upgrades, priority check-in and an exclusive customer service team. If you are a frequent traveler, the perks really add up.

Q:

Are there special deals available through an app? 🛍️

Yes! Exclusive discounts for as much as 30% off on hotels are available through the Expedia mobile app, where you'll also get trip updates, itineraries, and hotel address translations.

Q:

What is their return policy? ↩

All refunds and cancellations must be made directly through the airline or hotel with which the booking was made.

Q:

Do they provide inspiration and ideas for trips?

Yes! Check out their travel blog, Expedia Viewfinder, for travel-related news and trip ideas for solo travelers, couples, and family members. There's also a podcast for listening while on the go!

Q:

Do they offer branded credit cards?

They do. The Citibank Expedia rewards card earns you 15,000 bonus points if you spend $1,000 on your card within the first three months of opening the account, and more points accrue with additional purchases.

Q:

Do they have status-based discounts for students, teachers, active military, or veterans? 💸

Yes! Students with current .edu email addresses are eligible for discounts, as are members of the military with verified status. While there is no specific discount for senior citizens, the AARP Travel Center uses Expedia, so AARP members can benefit from Expedia services in that way.

Q:

How do I contact customer service? 📞

Expedia's customer service number is (877) 227-7481. There are answers to FAQs and a live chat feature on their contact page as well.
Someone
just earned Cashback on Expedia