You are now earning cashback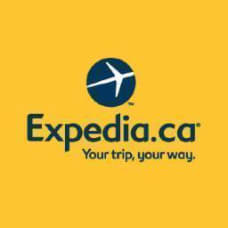 Earn up to 3%
Cashback or Donation
Expedia Canada - Up to 3% Cashback - Goodshop January 2021
Earn

up to 3%

cashback at Expedia Canada

No expiration

sign up

Want to donate up to 3% of your purchase?

Select a charity

Top Deals. Save Now on Amazing Getaways

expires: ongoing

Used 86 times

100% Success

Get Deal & Save

Flexibility Matters: Explore Deals With Free Cancellation Options at Expedia.ca

expires: ongoing

Used 4 times

100% Success

Get Deal & Save

Welcome to 2021! A New Year Means New Adventures. Grab Your Travel Wishlist and Celebrate the Arrival of 2021 by Planning Your Next Trip

expires: 02/01/2021

Used 2 times

100% Success

Get Deal & Save

Affordable Luxury! FR

expires: ongoing

Used 1 time

100% Success

Get Deal & Save

Our Fantastic Ski Holiday Offers and Packages! EN

expires: ongoing

Used 1 time

100% Success

Get Deal & Save

Rent a Home for Your Getaway

Details: Enjoy the benefits of space, privacy and great amenities.

expires: ongoing

Used 1 time

100% Success

Get Deal & Save

Flight + Hotel Deals

Details: Save on Mexico, the Caribbean & more!

expires: ongoing

Used 1 time

100% Success

Get Deal & Save

Vacation Packages

expires: ongoing

Used 1 time

100% Success

Get Deal & Save

ExpediaRewards

expires: ongoing

Used 2 times

100% Success

Get Deal & Save

Unreal Deals

Details: Big Savings when you book Flight + Hotel Together

expires: ongoing

Used 1 time

100% Success

Get Deal & Save
Expired Coupons
CA FR: Boxing Day Sale! Save 20% on Select Hotels

CA En: Boxing Day Sale! Save 20% on Select Hotels
What do you think about Expedia Canada?
4.2 out of 5
12 votes
Thank you for your feedback!
About Expedia Canada
Looking for even more ways to save on Expedia bookings? Find great prices with even more perks by using Goodshop! Book the same great hotels, flights, car rentals, and vacation packages from the Expedia Canada you know and love, with the added bonus of earning cashback or money to donate to charity. Before you book your next cruise, family vacation, or romantic weekend getaway, be sure to browse Expedia Canada's bargains on Goodshop. Make your money work hard while you play hard!
Donation Details
(if you've selected a cause to support)
2% donation on hotels stays.
3% donation on cruises.
1% donation on travel packages.
2.5% donation on activities.
2.5% donation on ground transfers.
1% donation on vacation rentals.
1% donation on car rentals.
1.00 CAD donation on air travel.
No donations paid until after consumption.
No donation when a coupon is used.
Learn more
© 2021 Goodsearch LLC. U.S. Patent No.7,769,738