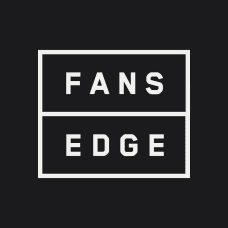 FansEdge Coupons, Deals and Promo Codes
40 Verified Coupons for
May 22, 2022
70% Off Orders
expires: ongoing
Used 29 times
Last Used about 16 hours ago
Coupon Code for Free Shipping on $99+ Order
expires: ongoing
Used 28 times
Last Used about 23 hours ago
70% Off Sitewide
expires: ongoing
Used 17 times
Last Used about 23 hours ago
Coupon Code for 65% Off Orders $39+
expires: ongoing
Used 7 times
Last Used about 23 hours ago
25% Off When You Use Promo Code
expires: ongoing
Used 7 times
Last Used about 23 hours ago
Coupon Code for 70% Off $24+ Sitewide
expires: ongoing
Used 110 times
Last Used 9 days ago
Coupon Code for $35 Off Sitewide When You Spend $250+
expires: ongoing
Used 5 times
Last Used 9 days ago
Coupon Code for 15% Off on $99+ Orders
expires: ongoing
Used 72 times
Last Used 9 days ago
Coupon Code for Free Shipping on Any Order
expires: ongoing
Used 21 times
Last Used 9 days ago
65% Off Sitewide
expires: ongoing
Used 146 times
Last Used 10 days ago
Coupon Code for Free Shipping With $30+ Order
expires: ongoing
Used 76 times
Last Used 1 day ago
Free Shipping on Orders $99+
expires: ongoing
Used 3 times
Last Used 9 days ago
Coupon Code for Free Shipping on Orders $34+
expires: ongoing
Used 140 times
Last Used 1 day ago
Sign Up for Your Fancash Rewards Card Today
expires: ongoing
Used 25 times
Last Used 23 days ago
Save on Select Arizona Diamondbacks Gear
expires: ongoing
Used 5 times
Last Used 23 days ago
Shop Army Black Knights Gear Sale
expires: ongoing
Used 8 times
Last Used 23 days ago
Clearance and Sale Items
expires: ongoing
Used 5 times
Last Used 23 days ago
Save on Atlanta Hawks Gear
expires: ongoing
Used 5 times
Last Used 23 days ago
Save on Brooklyn Nets Gear
expires: ongoing
Used 5 times
Last Used 23 days ago
Save on Charlotte Hornets Gear
expires: ongoing
Used 5 times
Last Used 23 days ago
Save on Chicago Bulls Gear
expires: ongoing
Used 5 times
Last Used 23 days ago
Save on Select Patrick Mahomes Gear
expires: ongoing
Used 5 times
Last Used 23 days ago
Save on Select Carson Wentz Gear
expires: ongoing
Used 5 times
Last Used 23 days ago
Save on Select Baker Mayfield Gear
expires: ongoing
Used 6 times
Last Used 23 days ago
Save on Select Odell Beckham Jr Gear
expires: ongoing
Used 5 times
Last Used 23 days ago
Save on Select Saquon Barkley Gear
expires: ongoing
Used 5 times
Last Used 23 days ago
Shop Air Force Falcons Gear Sale
expires: ongoing
Used 7 times
Last Used 23 days ago
Save on Select Los Angeles Angels Gear
expires: ongoing
Used 5 times
Last Used 16 days ago
Save on Select Baltimore Orioles Gear
expires: ongoing
Used 12 times
Last Used 23 days ago
Save on Select Boston Red Sox Gear
expires: ongoing
Used 5 times
Last Used 23 days ago
Save on Select Chicago Cubs Gear
expires: ongoing
Used 5 times
Last Used 23 days ago
Save on Select Chicago White Sox Gear
expires: ongoing
Used 5 times
Last Used 23 days ago
Save on Select Cincinnati Reds Gear
expires: ongoing
Used 5 times
Last Used 23 days ago
Save on Select Cleveland Indians Gear
expires: ongoing
Used 5 times
Last Used 23 days ago
Save on Select Colorado Rockies Gear
expires: ongoing
Used 5 times
Last Used 23 days ago
Save on Select Detroit Tigers Gear
expires: ongoing
Used 5 times
Last Used 23 days ago
Save on Select Houston Astros Gear
expires: ongoing
Used 5 times
Last Used 17 days ago
Save on Select Kansas City Royals Gear
expires: ongoing
Used 5 times
Last Used 17 days ago
Save on Select Atlanta Braves Gear
expires: ongoing
Used 5 times
Last Used 23 days ago
Save on Select NFL Jerseys
expires: ongoing
Used 5 times
Last Used 23 days ago
60% Off on Fans Edge With Code Summer
expires: ongoing
Coupon Code for Free Shipping No Minimum
expires: ongoing
Coupon Code for Free Shipping Orders Over $34
expires: ongoing
Used 9 times
Last Used 9 days ago
Coupon Code for 30% Off Sitewide
expires: ongoing
Used 2 times
Last Used 9 days ago
30% Off Sitewide
expires: ongoing
Used 2 times
Last Used about 1 month ago
65% Off Site-Wide
expires: ongoing
60% Off Site-Wide
expires: ongoing
Coupon Code for 25% Off Some Items
expires: ongoing
Coupon Code for Free Shipping Sitewide
expires: ongoing
Used 19 times
Last Used about 1 month ago
25% Off Store-Wide
expires: ongoing
Used 3 times
Last Used 9 days ago
FansEdge Shopping Tips
Check out the Sale section on the FansEdge website to find deals of up to 60% off your favorite sports team merchandise. Search for clearance items such as NASCAR, NBA, NHL, NFL, MLB, and college gear to quickly find what you need.

FansEdge regularly holds flash sales, which will appear directly below the main menu on the website. Check back frequently to score savings of up to 65% on jerseys, shirts, hats, and all your favorite team accessories. They will usually include free shipping with flash sales, so you'll get even more savings.

Join the free FanCash Rewards program to earn 3% back on all your purchases in the form of FanCash. You can redeem your FanCash on future purchases at FansEdge.
More FAQs for FansEdge
Does FansEdge have a free loyalty program?
Yes. Register for FansEdge FanCash rewards to start earning FanCash. You'll get 3% back on all your purchases in the form of FanCash, which you can redeem on your next purchase. You will need to log in to your account to both claim and spend your FanCash.
What is the FanCash Rewards Card?
Having a FanCash Rewards Card is the best way to score savings on FansEdge merchandise and get money back on every purchase. When you signup for this credit card, you will automatically receive a $25 welcome bonus once you make your first order. After that, you'll get 6% back on all your purchases in FanCash to redeem on future purchases. Having a FanCash Rewards Card also gives you exclusive access to sporting events and special offers and discounts.
Does FanCash expire?
FanCash will expire six months after you made the purchase where you received the FanCash. Make sure that you use up all your FanCash so that you don't lose it.
Can I use FanCash on other websites?
Yes. You can redeem your FanCash on FansEdge or any of their partner sites. As long as you use the same email to login, you can redeem your FanCash on Fanatics as well.
Are there any other ways to earn FanCash?
FansEdge and Fanatics have partnered with Ticketmaster to offer a special deal to FanCash rewards members. Every time you buy tickets to sporting events through Ticketmaster, get $10 in FanCash. Your FanCash stash can build up quickly.
What shipping methods does FansEdge offer?
FansEdge offers four different shipping options within the United States. Standard shipping takes between 3-7 business days and costs a flat rate of $4.99 (unless you qualify for free shipping or there's an offer going on). If you're in a rush to get your item, FansEdge also offers 3-day, 2-day, and next day delivery for an additional fee.
Does FansEdge ship internationally?
Yes. FansEdge ships to Canada, Mexico, Australia, New Zealand, and 28 countries in Europe. There is an extra charge calculated at the checkout to cover duties and taxes for the above countries. FansEdge will also ship to other countries, with additional duties and fees charged to the customer at delivery time.
How do you redeem FansEdge coupon codes?
To redeem your FansEdge coupon codes, you can find a box in the top right-hand corner of the payment page. Enter your code there and click "apply," and the coupon will appear in your order total. You cannot use more than one coupon per purchase.
Can I get a discount for making a bulk order from FansEdge?
If you're looking to purchase a bulk order from FansEdge, such as for an entire team, you could qualify for a discount. If your order is more than $1000, contact the FansEdge sales team to discuss the order.
Does FansEdge offer price matching? No. FansEdge does not offer price matching at this time.
What brands does FansEdge sell?
FansEdge is a Ticketmaster and Fanatics subsidiary that sells licensed apparel and merchandise for NASCAR, NHL, MLB, NBA, and more. Some of the brands they sell include New Era, Reebok, Under Armour, Nike, '47 Brand, Adidas, Majestic, DKNY Sport, FOCO, Starter, and more.
How to Shop at FansEdge
Score Huge Savings on Sports Merchandise from FansEdge
Support your favorite sports teams with branded apparel and accessories from FansEdge. Whether you want a pair of lucky Chicago Cubs socks or banners to take to the next game, FansEdge has it all.
Combine FansEdge online sales with coupons and promotional codes for ultimate savings.
Visit the FansEdge page at Goodshop.com to find the best daily deals, offers, and promotional codes on your sports merchandise. These are exclusive coupons that you can't find anywhere else, so you always know you're getting the best deal.
Someone
just earned Cash Back on FansEdge