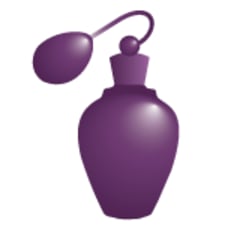 Fragrance.com (FragranceNet) Coupons, Deals and Promo Codes
48 Verified Coupons for February 24, 2021
Updated February 23, 2021
Coupon Code for $10 Off Your Purchase of $40 or More
expires: ongoing
Used 63 times
15% Off Your Orders
expires: ongoing
Used 133 times
$20 Off $100+ Orders at Fragrancenet
expires: ongoing
Used 66 times
Coupon Code for Free Shipping on Any Order
expires: ongoing
Used 69 times
Coupon Code for $5 Off Orders Over $40
expires: ongoing
Used 26 times
Coupon Code for 30% Off Sitewide
expires: ongoing
Used 13 times
Coupon Code for Free Shipping on Sitewide Order Over $10
expires: ongoing
Used 14 times
Coupon Code for 10% Off Any Order
expires: ongoing
Used 5 times
Coupon Code for 25% Off Any Order
expires: ongoing
Used 7 times
Coupon Code for 15% Off Any Order
expires: ongoing
Used 11 times
Coupon Code for Free Shipping on $100 or More
expires: ongoing
Used 4 times
Coupon Code for $5 Off Orders Over $20
expires: ongoing
Used 5 times
Coupon Code for $10 Off $30+
expires: ongoing
Used 6 times
Coupon Code for 30% Off Any Order
expires: ongoing
Used 33 times
Coupon Code for Free Shipping on Any Order
expires: ongoing
Used 3 times
Coupon Code for 30% Off Any Order
expires: ongoing
Coupon Code for 20% Off Sitewide
expires: ongoing
Used 39 times
Coupon Code for 30% Off Any Order
expires: ongoing
Coupon Code for 25% Off Your Order + Free Shipping
expires: ongoing
Used 3 times
Coupon Code for $20 Off Exceptional Parfums
expires: ongoing
Used 2 times
Coupon Code for 30% Off Any Order
expires: ongoing
Used 3 times
Coupon Code for 30% Off Sitewide & More
expires: ongoing
Used 8 times
Coupon Code for $20 Off Exceptional Eau De Parfum Spray
expires: ongoing
Used 3 times
Coupon Code for $30 Off $100
expires: ongoing
Coupon Code for $50 Off $150
expires: ongoing
Coupon Code for 35% Off Any Order
expires: ongoing
Used 13 times
Coupon Code for 15% Off Any Order
expires: ongoing
Used 2 times
30% on Your Orders
expires: ongoing
Used 2 times
Coupon Code for 15% Off Sitewide
expires: ongoing
Coupon Code for $20 Off Simply Belle Eau De Parfum Spray
expires: ongoing
Coupon Code for $20 Off Select Fragrances
expires: ongoing
Used 5 times
Coupon Code for 10% Off Any Order
expires: ongoing
Used 2 times
Coupon Code for 33% Off Any Order
expires: ongoing
Used 4 times
Coupon Code for 25% Off Any Order
expires: ongoing
Coupon Code for 20% Off Sitewide
expires: ongoing
Coupon Code for 30% Off Sitewide
expires: ongoing
Used 1 time
Coupon Code for $25 Off Any Order
expires: ongoing
Used 3 times
Coupon Code for 25% Off Any Order
expires: ongoing
Used 2 times
Coupon Code for 35% Off Any Order
expires: ongoing
Used 4 times
Coupon Code for 15% Off Any Order
expires: ongoing
Coupon Code for 35% Off Any Order
expires: ongoing
Used 37 times
Coupon Code for $25 Off Orders Over $100
expires: ongoing
Used 4 times
Coupon Code for $25 Off Youth Skinlabs Instant Erase Eye Serum
expires: ongoing
Used 3 times
Coupon Code for $20 Off Orders Over $150
expires: ongoing
Used 1 time
Coupon Code for $20 Off Any Order
expires: ongoing
Coupon Code for 30% Off Any Order
expires: ongoing
Coupon Code for Free Shipping on Orders Over $10
expires: ongoing
Coupon Code for $15 Off Orders Over $100
expires: ongoing
Used 12 times
5% Off Any Order
expires: ongoing
Used 1 time
Coupon Code for $20 Off Any Order
expires: ongoing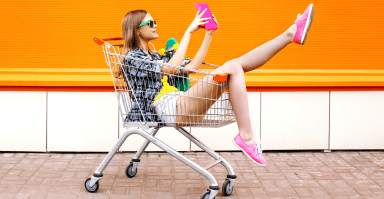 Fragrance.com (FragranceNet) FAQ
Q:

Where will I find the best discounts? 💸

There are several places to look for the best deals on FragranceNet. Current promotions will generally be highlighted in banners and photos at the top of the homepage, but you can also select 50% Off from the Fragrances drop down menu, or scroll to the bottom for their Clearance section and the Perfume Coupons page.

Q:

Can I get a subscription?

Yes! FragranceNet subscriptions start at just $9.95 per month. More info.
FragranceNet has a 100% Genuine guarantee - all the fragrances they sell are the real name brands you love, with no knock-offs or imitations.

Q:

Are there special deals available through an email list? 🛍️

Yes! New subscribers to the email list will receive 25% off their next purchase, automatically applied at checkout.

Q:

Do they offer free shipping? 🚚

Yes! For domestic orders over $59, free standard shipping will automatically be applied to your purchase.

Q:

What is their return policy? ↩

For any unused items excluding hair and skincare items, you can return the item for a refund minus shipping fees up to 30 days after purchase.

Q:

How do I contact customer service? 📞

You can contact FragranceNet customer service by phone at 1-800-727-3867 or 631-582-5204, or by email at [email protected] You can also use their live chat feature online. Customer service is generally available from 9:00 AM - 5:00 PM EST Monday-Friday.

Q:

Are there any coupon codes or deals available for Fragrance.com (FragranceNet)? 🛍️

Goodshop has 50 active coupon codes and deals for Fragrance.com (FragranceNet) today.
Fragrance.com (FragranceNet)
Someone
just earned Cashback on Fragrance.com (FragranceNet)