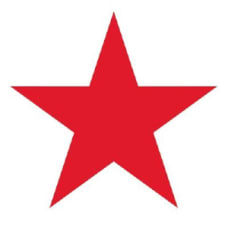 Macy's Coupons, Deals and Promo Codes
23 Verified Coupons for May 10, 2021
$30 Off Sunglass Hut Polarized Sunglasses
expires: ongoing
Used 3 times
25% Off
expires: ongoing
Used 14 times
Up to 70% Off Sam Edelman Women's Shoes

25% Off Adidas Infants

25% Off Nike Infants
Up to 70% Off Steve Madden Women's Shoes
40% Off Mac and Moon Infants Apparel
30% Off UGG Women's Shoes
Up to 50% Off Sperry Women's Shoes
Up To 60% Off DKNY Women's Shoes

40% Off Levi's Infants
25% Off Select Girlactik Cosmetics
Used 1 time
25% Off and More Women's Socks
Used 1 time

Tommy Hilfiger Women's Oaklyn Slip-On Sneakers Was: $59 Now: $35.40
GUESS Women's Daygirl Laceup Jogger Sneakers Was: $89.50 Now: $35
Giani Bernini Women's Garreth Memory Foam Loafers Was: $89.50 Now: $40
Madden Girl Women's Summit Rhinestone Platform Sandals Was: $69 Now: $30
INC Idalya Women's Faux-Fur Slippers Was: $49.50 Now: $20
GBG Los Angeles Women's Rayve Casual Lace-Up Sporty Sneakers Was: $69 Now: $30
Madden Girl Women's Carra Faux-Fur Combat Booties Was: $79 Now: $15
Karen Scott Jodi Women's Slip-On Flats Was: $59.50 Now: $25
INC Zafira Women's Quilted Mules Was: $59.50 Now: $25
Free Age Rescue Face Lotion, 20 Ml With Any $50 Lab Series Order
expires: 06/30/2021
Free Multi Action Face Wash, 20 Ml With Any $50 Lab Series Order
expires: 06/30/2021
Coupon Code for $50 Off Select Regular-Priced Chromance Sunglasses
expires: ongoing
25% Off Use Code: Mom Ultra Flirt Juniors' 2-Pk
expires: ongoing
25% Off 1st Macy's App Order
expires: ongoing
Used 1 time
Macy's FAQ
Q:

Are there any perks that come with making an account?

Create a Macys.com account to get notified when products from your list go on sale.

Q:

Are there any email sign-up incentives?

Get 15% off your first order of $100 or more when you sign up for the Macy's email list.

Q:

When should I be looking out for sales and deals? 🛍️

Get 25% off in December and April when Macy's runs their special Friends & Family sale.

Q:

Are there any coupon codes or deals available for Macy's? 🛍️

Goodshop has 27 active coupon codes and deals for Macy's today.
Expired Coupons
41% Off Style and Co Love Crewneck Sweatshirt Was: $49.50 Now: $28.99

Flash Sale! Up to 70% Off Select Big Ticket Items

Flash Sale: 40-70% Off Furniture, Mattresses and Rugs

Mattress Flash Sale - 60% Off Select Mattresses

60-70% Off Select Mattresses
Macy's at a Glance
Few names in American retail are as immediately recognizable as Macy's. That's because May's is big. As of 2015, Macy's was the largest department store chain in the US, selling just about everything imaginable - clothing, accessories, home goods, even branching out into health and wellness products. Macy's has over 130,000 employees and, in 2017, made $24.8 billion in sales. And Macy's isn't just metaphorically big - it's literally big. The flagship location in Herald Square in NYC covers almost an entire city block, with 1.1 million square feet of retail space. As of February 1, 2020, there were 551 locations nationwide. But more than being just a major American retailer, Macy's is a part of American history.
Rowland Hussey Macy opened his first Macy's store in 1843, selling dry goods in Haverhill, Massachusetts. He opened a few more between then and 1855, but all of them were failures. Rather than accept defeat, though, Mr. Macy closed all of his stores and decided to start fresh and try again in New York City. R.H. Macy & Co opened as a dry goods store on 6th Avenue between 13th and 14th streets in 1858. On opening day, the store made a grand total of $11.08. That's not much money - only about $350 by today's standards - but that was enough to launch a retail empire.
Beyond selling the lion's share of the US's clothing and housewares, Macy's has become iconic in popular culture, most notably through its annual Thanksgiving Day parade. Macy's was always innovative when it came to marketing techniques, particularly during the winter holiday season. Macy's was among the first to use elaborate window displays (that's how we get the phrase "window shopping"), and to use in-store Santa Claus. Santa's arrival was to mark the beginning of the holiday shopping season, and in 1924 Macy's decided to celebrate his arrival with a parade.
That first Thanksgiving, the parade featured musicians and live animals from the zoo, and ended at the flagship store in Herald Square (Macy's moved uptown in 1902) for Santa's coronation as "King of the Kiddies." The parade drew a crowd of over 250,000 and was deemed such a success that Macy's would host the event every year. By 1933, the crowd numbered over 1 million. During World War II, the parade was suspended because the helium and rubber that went into the balloons were needed for the war effort. The parade resumed in 1945, and real footage from the 1946 parade was used in the Christmas classic Miracle on 34th St, which cemented Macy's, its Santa, and the parade as an American holiday tradition. The Macy's Thanksgiving day parade is now the largest parade in the world.
Macy's may be big business, but its focus on the little things has ensured its long-lived success. Macy's was known in its early years for its money back guarantee, so Macy customers could be sure to be satisfied with their purchase (in fact, a major plot point of Miracle on 34th St involves sending holiday shoppers to other stores to make sure they got the toys they wanted - now that's putting the customer first!). Now, Macy's is continuing to listen to customers by expanding its brand and shifting its retail strategy from large department stores, to smaller ventures. Macy's has begun dabbling in concept stores and an apothecary style health and wellness store, as well as the new Market by Macy's subbrand. By growing and changing with its customers, Macy's can continue to be a presence in the American commercial landscape for years to come.
Someone
just earned Cashback on Macy's