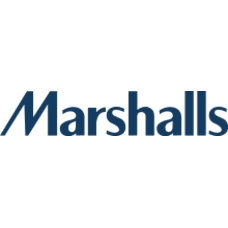 Marshalls Coupons, Deals and Promo Codes
1 Verified Coupon for June 23, 2021

Up to 1% Cashback + Discounted Giftcards for Marshalls
expires: ongoing
Used 414 times
Coupon Code for Free Shipping on $89+
expires: ongoing
Used 18 times
Marshalls FAQ
Q:

Why Shop at Marshalls?

Marshalls has become the second-largest off-price department store due to its affordable apparel, home décor, beauty products, fashion accessories, and more. Each department offers fantastic items at affordable prices. Choose products from many world-respected brands, such as Ugg, Michael Kors, Coach, Adidas, and American Eagle Outfitters, to name only a few.

Q:

How Can I Save Money at Marshalls?

Browse Today's Thrills to buy high-quality products from top brands at a discounted price. Don't forget to visit the Clearance page to find items under $10, $20, $30, and $50. Also, lower the cost of an order by browsing the many Marshalls' coupons, deals, and promo codes at goodshop.com throughout the year.

Q:

Are there any coupon codes or deals available for Marshalls? 🛍️

Goodshop has 2 active coupon codes and deals for Marshalls today.
Even more Marshalls Shopping Tips
Receive free standard shipping after spending $89 or more at the online store.

Unhappy with an order? You can return an item to your local Marshalls store free of charge.

Browse Today's Thrills to purchase high-quality products from various top brands at a reduced price.

Present a loved one with a Marshalls' gift card or an e-gift card to spend online, in-store, at HomeGoods, or TJ Maxx.

Shop online or visit one of the 1000+ Marshall stores in the United States.

Make an informed decision on a product thanks to Marshalls' comparison pricing.

Browse the Clearance section to take your pick of discounted items.
More FAQs for Marshalls
Why Subscribe to Marshalls' Email List?
Once you subscribe to Marshalls' email list, you will receive a one-time free shipping code in your inbox. Plus, it's a great way to stay updated on the latest online and in-store deals, news, and new products.
What are the Benefits of Marshalls' Comparison Pricing?
Marshalls uses comparison pricing to help its customers make an informed decision on an item. Many of its price tags feature comparison prices for identical or similar products at full-price department stores and specialty retailers.
However, if an identical product isn't available, Marshalls will compare an item of similar quality, style, and type.
How Can I Spot a Markdown at Marshalls?
Marshalls uses tag colors to indicate markdowns. For example, white tags are for normal prices, while red stickers are clearance prices and yellow stickers are final clearance prices.
Can I Visit a Marshalls Store?
Besides shopping online, you can visit one of the 1000+ Marshalls stores across the United States. Also, you can step inside one of its 61 stores in Canada. Type your city, state, or zip code into the 'Find a Store Near You' box on marshalls.com to find your nearest store.
What Beauty Products Can I Buy at Marshalls?
Marshalls sells a wide selection of high-quality beauty products, such as nail care, makeup, hair accessories, bath and body items, beauty tools, and gift sets.
Can I Buy Special Clothing Sizes at Marshalls?
Yes. In addition to providing men's and women's clothing, Marshalls sells specialty clothing, including plus size and a juniors range. Also, customers can buy designer products or items made in Italy.
What Home Products Can I Buy at Marshalls?
Marshalls offers a wide variety of home products to match different tastes and budgets, including:
Décor
Furniture & seating
Bed and bath items
Kitchen and tabletop accessories
Throw pillows
Office & storage
Pet products
How Can I Receive Free Shipping?
If you spend $89 or more at Marshalls (before taxes and shipping charges), you can receive free standard shipping to your address. In some cases, you may need to enter a listed code at the checkout, or it might automatically apply once you meet the minimum order amount. Charges will apply for express, expedited, and return shipping.
Is International Shipping Available?
Marshalls currently ships to US postal addresses, P.O. boxes, FPO addresses, and APO addresses. Unfortunately, it does not provide shipping to international destinations or US territories.
Can I Return an Item?
Yes. Marshalls allows its customers to return an item within 30 days of the original order date. Visit your nearest Marshalls store to return an item free of charge. However, the product must be in its original condition, and you must bring the receipt.
Can I Buy a Marshalls Gift Card?
Marshalls provides physical gift cards and e-gift cards. A recipient can redeem the balance at Marshalls.com, a physical Marshalls store, TJ Maxx, or a HomeGoods store.
Can I Follow Marshalls on Social Media?
Yes. You can follow Marshalls on Twitter, Facebook, Pinterest, and Instagram.
How Can I Contact Marshalls?
You can call Marshalls' friendly team on its toll-free number 1-833-888-0776 from Monday to Friday. Alternatively, you can send a message via its online contact form, and a team member will respond with an email.
How to Shop at Marshalls
Save Money by Shopping at Marshalls
Marshalls is an off-price department store that offers great products at affordable prices. Customers can shop online or visit more than 1,000 stores across the United States and Canada.
Make fantastic savings on your next order at Marshalls by browsing the many coupons, deals, and promo codes featured on goodshop.com. You could earn cashback on any order, too, or you could donate the saving to a charity of your choice.