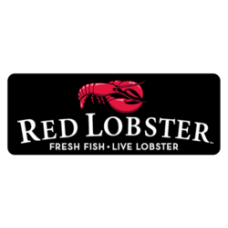 Red Lobster Coupons, Deals and Promo Codes
3 Verified Coupons for November 27, 2021
Black Friday Deals on Amazon
10% Off Your Purchases
expires: ongoing
Used 54 times
Last Used about 6 hours ago
Download Mobile App
expires: ongoing
Used 444 times
Last Used about 16 hours ago
Sign Up for Email Offers
expires: ongoing
Used 144 times
Last Used about 1 month ago
Earn 1 Point for Every $1 Spent on Meals
expires: ongoing
Used 27 times
Last Used 3 months ago
Get 75 Bonus Points When You Join Red Lobster Rewards
expires: ongoing
Used 32 times
Last Used 3 months ago
Get Any Tempting Rewards When You Reach 125 Points
expires: ongoing
Used 21 times
Last Used 3 months ago
Coupon Code for 10% Off Any to Go Order
expires: ongoing
Coupon Code for 15% Off to Go Orders
expires: ongoing
50% Off
expires: ongoing
Used 13 times
Last Used 3 days ago
Coupon Code for 10% Off Any to Go Order
expires: ongoing
Used 20 times
Last Used about 1 month ago
10% Discount Coupon Code at Redlobster.com
expires: ongoing
Used 46 times
Last Used about 18 hours ago
Coupon Code for 10% Off Online to Go Orders
expires: ongoing
Used 4 times
Last Used 3 months ago
$4 Off Any Two Adult Entrees
expires: ongoing
Used 6 times
Last Used 2 months ago
Red Lobster Shopping Tips
View the new daily deals menu for low-cost dishes all day, every weekday.

Receive free rewards by joining the My Red Lobster Rewards program, such as 1 point for every $1 spent, birthday surprises, and special offers.

Are you dining with your loved ones? Enjoy family meal deals that will start from $7 per person.

Don't want to eat at a restaurant? Book touchless delivery pick-up or curbside delivery to enjoy Red Lobster at home.

Plan the perfect event with Red Lobster's party platters, family-style entrees, soups, salads, and signature Cheddar Bay Biscuits.
More FAQs for Red Lobster
What are Family Meal Deals?
Choose from a variety of Family Meal Deals from Red Lobster to lower the cost of dinner with your loved ones, which will start at $7 per person. Make great savings with the fish fry family meal and the ultimate family feast.
Why Join My Red Lobster Rewards?
The My Red Lobster Rewards program aims to thank loyal customers by providing various exclusive perks, such as birthday surprises, 75 points when signing up, 1 point for every $1 spent, and a fantastic reward for every 125 points earned. Plus, receive many special offers and generate 2x points for to-go orders once you are a platinum member.
How Can I Become a Platinum Member?
Reach platinum status by earning 300 points within 12 months. It is important to note that your 75 enrollment points will not count toward the premium status.
How Can I Access My Red Lobster Rewards?
Download the app on the AppStore or Google Play. Access your My Red Lobster Rewards account at a restaurant or online, too.
Why Join Fresh Alerts?
Fresh Alerts will send exclusive Red Lobster offers and notifications straight to your smartphone. It's a great way to learn more about new menu items, the latest discounts, and more.
Each text you receive is similar to a standard message. Therefore, it will count as a regular text message if you have a text messaging and data plan. Messaging and data rates could apply if you have a phone carrier plan.
Also, stay updated on the latest offers by browsing the many Red Lobster coupons, promo codes, and deals on goodshop.com.
Do All Red Lobster Restaurants Offer To Go?
Yes. Every Red Lobster restaurant provides To Go options. However, the location will determine if it offers pick-up, curbside pick-up, delivery, or catering. Customers can choose from many appetizers, platters, family meal deals, combinations, biscuits, desserts, beverages, and more. Visit the Find a Location Near You section on the website to learn about your local restaurant's To Go options.
Can I Buy a Red Lobster Gift Card?
Red Lobster can send a gift card via email or postal mail. If you are looking for a last-minute gift for a seafood lover, buy an e-gift card for immediate delivery. If you would prefer a plastic gift card, send it to a recipient's address with a personalized greeting card.
Can I Follow Red Lobster on Social Media?
Follow Red Lobster on Facebook, Twitter, Instagram, and YouTube. Diners are encouraged to share their meals and restaurant memories by using the hashtag #RedLobster.
How Can I Contact Red Lobster?
If you would like to get in touch with Red Lobster to ask a question, solve a problem, or leave feedback, send them a message on the restaurant chain's Contact Us page, and a helpful team member will respond ASAP. Also, the Red Lobster FAQ section could provide an immediate answer to your question.
How to Shop at Red Lobster
The Ultimate Seafood Experience at Red Lobster
Since 1968, Red Lobster has been committed to providing an unrivaled seafood experience for its customers. Enjoy a sustainable, traceable, and responsible restaurant that will uniquely source fish and shellfish, making your experience all the better.
Browse the latest Red Lobster coupons, promo codes, and deals at goodshop.com to save money on your meal.