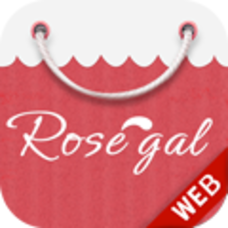 RoseGal Coupons, Deals and Promo Codes
50 Verified Coupons for April 16, 2021
$88 Off Sitewide
expires: ongoing
Used 39 times
Coupon Code for $20 Off Orders Over $79
expires: ongoing
Coupon Code for $30 Off Orders Over $99
expires: ongoing
Coupon Code for $5 Off Any Order
expires: ongoing
Coupon Code for $40 Off Orders Over $149
expires: ongoing
Coupon Code for $15 Off Orders Over $59
expires: ongoing
20% Off Sitewide
expires: ongoing
Used 85 times
$90 Off Any Order
expires: ongoing
Used 112 times
Coupon Code for $5 Off Orders Over $35
expires: ongoing
Used 58 times
Coupon Code for 17% Off Any Order
expires: ongoing
Used 10 times
Coupon Code for 18% Off Any Order
expires: ongoing
Used 5 times
Coupon Code for 20% Off
expires: ongoing
Used 163 times
Coupon Code for 22% Off Sitewide
expires: ongoing
Used 8 times
Coupon Code for 20% Off Any Order
expires: ongoing
Used 11 times
Coupon Code for 23% Off Orders Over $20
expires: ongoing
Used 108 times
$99 Off Any Order
expires: ongoing
Used 17 times
Coupon Code for $40 Off Orders Over $200
expires: ongoing
Used 5 times
Coupon Code for 22% Off Sitewide
expires: ongoing
Used 13 times
$22 Off With Minimum Spend
expires: ongoing
Used 43 times
Coupon Code for 25% Off Sitewide
expires: ongoing
Used 1 time
Coupon Code for 17% Off Sitewide
expires: ongoing
13% Off Sitewide
expires: ongoing
Coupon Code for 30% Off Sitewide
expires: ongoing
Used 2 times
Coupon Code for 18% Off Any Order
expires: ongoing
Used 3 times
Coupon Code for 17% Off Any Order
expires: ongoing
Used 19 times
Coupon Code for $9 Off Orders Over $49
expires: ongoing
Used 17 times
Coupon Code for 20% Off Sitewide
expires: ongoing
Used 4 times
$20 Off Any Order
expires: ongoing
Used 10 times
Coupon Code for 17% Off
expires: ongoing
Used 18 times
Coupon Code for $20 Off Orders Over $100
expires: ongoing
Used 4 times
Coupon Code for 15% Off Orders Over $45
expires: ongoing
Used 4 times
Coupon Code for 15% Off Any Order
expires: ongoing
Used 5 times
Coupon Code for 18% Off Any Order
expires: ongoing
Used 3 times
Coupon Code for $7 Off Orders Over $49
expires: ongoing
Used 3 times
Coupon Code for 15% Off Any Order
expires: ongoing
Used 4 times
Coupon Code for 18% Off Orders Over $20
expires: ongoing
Used 5 times
$40 Off Any Order
expires: ongoing
Used 54 times
Coupon Code for 17% Off Any Order
expires: ongoing
Used 3 times
Coupon Code for $8 Off Orders Over $49
expires: ongoing
Used 3 times
Coupon Code for 17% Off Any Order
expires: ongoing
Used 4 times
Coupon Code for $20 Off Orders Over $99
expires: ongoing
Used 3 times
Coupon Code for 15% Off Orders Over $55
expires: ongoing
Used 3 times
22% Off Any Order
expires: ongoing
Used 3 times
Coupon Code for 13% Off Orders Over $49
expires: ongoing
Used 3 times
Coupon Code for 22% Off Any Order + Free Shipping
expires: ongoing
Used 8 times
Coupon Code for 15% Off Orders Over $49
expires: ongoing
Used 2 times
Coupon Code for $20 Off Orders Over $100
expires: ongoing
Used 2 times
Coupon Code for $20 Off Orders Over $100 + Free Shipping
expires: ongoing
Used 1 time
Coupon Code for 17% Off Any Order
expires: ongoing
Used 1 time
Coupon Code for 18% Off Any Order
expires: ongoing
Used 3 times
RoseGal FAQ
Q:

Where will I find the best discounts? 💸

Rosegal is almost always running some kind of deal or sale, which will be highlighted at the top of their homepage. You can also scroll to the bottom of the page and click on the Coupon Center tab in the bottom navigation menu.

Q:

Is there a benefit to creating an account?

Yes! New account members get a changing combination of two more coupons, sometimes equalling up to $80 off! Members also get to take advantage of Best Price For Your deals and promotions!

Q:

Do they have a rewards program? 🎁

Yep! You can rack up Rosegal Points by shopping, writing product reviews, or posting photos and videos. You can also earn just by checking in daily, with longer streaks earning you more points. 50 points can be redeemed for $1, and you can save up to 10% on any order by using your points!

Q:

Do they offer free shipping? 🚚

Yes! For orders under $49, flat-rate shipping is available for free, to most locations around the world. Learn more about their shipping system.

Q:

What is their return policy? ↩

Generally, items can be returned for refund or exchange within 30 days of purchase, though sometimes that window is longer, and some items are never eligible for returns or exchange. To learn more about Rosegal's return policy, check our their warranty and returns page.

Q:

Do they have a referral program? 🗣

When you share your favorite Rosegal items, you get rewarded! Invite your friends to register and they'll receive a $50 Rosegal coupon just for registering, and you'll get a $20 item for free when they make their first purchase.

Q:

How do I contact customer service? 📞

There are tons of ways to get in touch with Rosegal customer service. You can give them a call from 10:00 AM - 7:00 PM EST Monday-Saturday at +1 360-857-6001, or send them an email at [email protected] Some requests are best handled through an online support request ticket.

Q:

Are there any coupon codes or deals available for RoseGal? 🛍️

Goodshop has 50 active coupon codes and deals for RoseGal today.
Someone
just earned Cashback on RoseGal