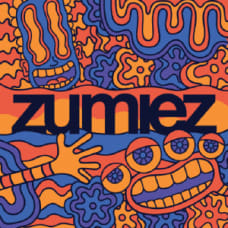 Zumiez Coupons, Discounts and Promo Codes
50% Off Items at Zumiez.com
expires: ongoing
Zumiez Shopping Tips
Cut the cost of your passion with Zumiez coupons and promotional codes, so you'll have extra leftover cash to pursue your preferred sport across the globe.

Look out for seasonal sales on the website and social media with savings across all product ranges.

Take advantage of value packaging by shopping discounted bundles of skateboards and skating shoes and save up to 37% off regular prices.

Head to the website's sale section to find up to 70% off across clothing, shoes, accessories, skateboards, and snowboards.

Enjoy free shipping when you spend $39.95 or more at Zumiez.com.

Check out the BOGO offers on the website with regular discounts across product ranges such as men's and women's hoodies and hats.

Discover big brands including Vans, Adidas, RipNDip, Nike, Thrasher, and more, all with low-cost price tags.
More FAQs for Zumiez
Does Zumiez Offer Discounts on Buying in Bulk?
Yes, they do. Enjoy maximum savings by buying in bulk with Zumiez. Enjoy discounts of up to 37% off regular prices with Zumiez value packages. Find out more at Zumiez.com. Watch out for deals including two tees for $30 or three pairs of socks for $12 to save money where you can.
Can I Add Coupons to My Order?
Yes. If you head to goodshop.com before finalizing your order with Zumiez, you can find the latest coupons and promotional codes for Zumiez. Apply super savings such as 70% off select sale items and free shipping codes to make your money go further.
Does Zumiez Offer Free Shipping?
Enjoy free standard shipping when you spend $39.95 or more at Zumiez.com. Zumiez ships most of its packages via UPS, FedEx, and USPS. If you don't mind waiting for your item, Zumiez offers free economy shipping, although a minimum spend is required.
What Accessories Can I Find at Zumiez?
Find all your essentials at Zumiez, from beanies to socks and underwear. Plus, shop for facemask, sunglasses, watches, jewelry, belts, and backpacks. With them all coming in a range of styles and colors, find just what you need to suit your taste and your snowboard or skateboard.
Can I Shop on the go?
You can access the Zumiez store online wherever you are. Make this easier by downloading the Zumiez app. Track your points and shop on.
What is the Zumiez Returns Policy?
If you are not 100% satisfied with your purchase from Zumiez, you can return it within 30 days, either in-store or online, for a refund. All merchandise returned after 30 days will receive a gift card for the full purchase price shown in the receipt. After 90 days, you will receive a gift card for the current retail or lowest promotional price.
Does Zumiez Have a Rewards Program?
Yes, they do. The Zumiez Stash is a free loyalty program for all Zumiez customers that allows you to earn points every time you shop and complete certain activities. As a rewards member, enjoy access to exclusive merchandise, events, and the chance to enter to win sweepstakes with your points.
Does Zumiez Have an Email Subscription Service?
Yes, they do. Sign up for the Zumiez email newsletter via the website and enjoy exclusive promotions, offers, and updates sent directly to your inbox. Alternatively, request a catalog to browse all the products at your leisure.
How Can I Find my Nearest Zumiez Store?
If you prefer to shop in-store rather than online, use the store locator tool on the website. Enter your zip code or city to find your nearest Zumiez store.
Does Zumiez Offer Gift Cards?
Purchase a Zumiez gift card either in-store or online. When ordering online, choose from either a physical gift card or an e-gift card, emailed within 24 hours to an email address of choice. Choose any amount between $10 and $500.
What Payment Methods Does Zumiez Accept?
Zumiez accepts Visa, MasterCard, Discover, American Express, JCB, Apple Pay, and PayPal. Also, use gift cards alone or with another payment method.
Can I Track my Order?
Yes. If you want to see how far along your order is to being delivered to you, head to the Zumiez website. Click "Track My Order" and enter your ten-digit order number to pull up your order status. Find your order number in your confirmation email. To make it easier, sign up for text updates.
How Can I Get in Touch with Zumiez?
Call the customer service team on 1-877-828-6929, or send an email to [email protected] Write to Zumiez Inc, 4001 204th Street SW Lynnwood, WA 98036. Alternatively, send a message via social media. You can follow Zumiez on Facebook, Twitter, Pinterest, and Instagram.
How to Shop at Zumiez
Extreme Savings on Sports Apparel & Accessories with Zumiez
Unleash the daredevil in you with extreme sports apparel and gear from Zumiez. Shop hundreds of skating and snowboarding styles from big brands, including Nike, Adidas, Supra, and Vans, all with amazingly affordable prices.
Always visit goodshop.com before ordering from Zumiez to find the latest deals, coupons, and promotional codes, which will help you stretch your leisure budget further.