Double double toil and trouble.  All Hallow's Eve is upon us! It's time to throw a Halloween party that's spooky, scary, scandalous, silly and gives back without breaking the bank. That might seem like a tall order, but Goodshop is here so you can celebrate in style, in good conscience, and in financial health. We've concocted the perfect witch's brew of party must-haves, for you to stir up a hell-raising evening with ghouls and goblins galore (and a pumpkin mini-keg!). Without further adieu:
Recipe for A Ghoulish Goodshop Hallow-Evenin'
Four Parts: Unearthly Ambiance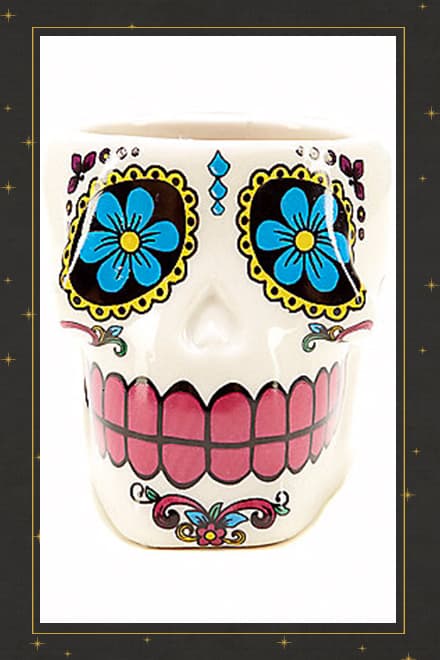 White Sugar Skull Shot Glass ($4.99) from Spirit Halloween.
Bring in a touch of Dia Des Los Muertos to your Halloween festivities with these funky shot glasses.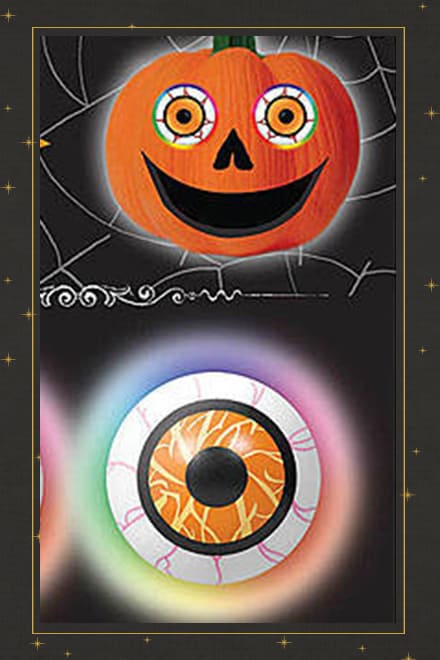 Color Changing Pumpkin Eyeball Lights ($4.99) from ShinDigz.
These lights toe the line between cute and creepy, setting the tone for your evening.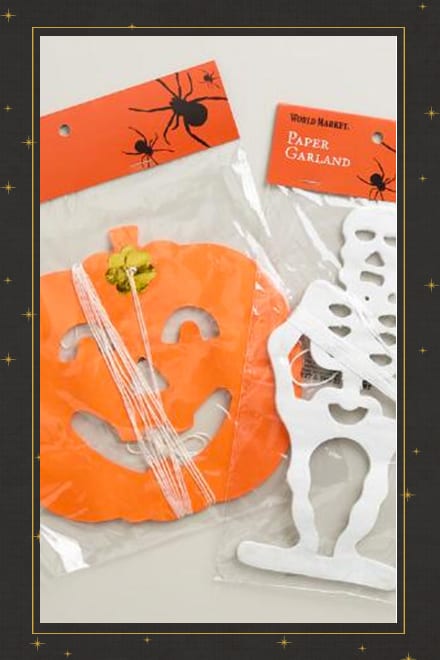 Skeleton and Pumpkin Paper Garlands ($7.48) from CostPlus World Market.
A set of festive and fun garlands will liven (or deaden?) up your space.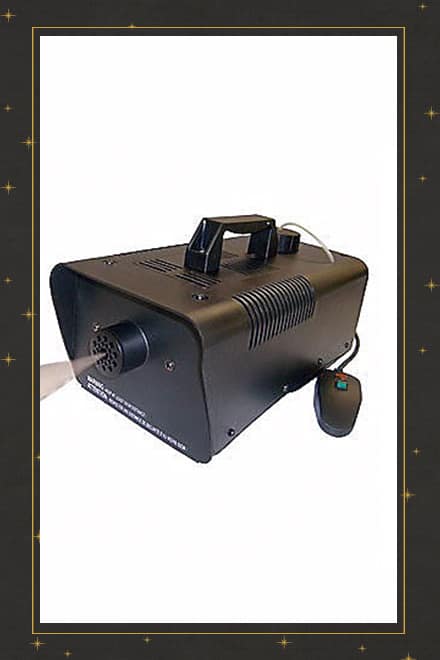 400 Watt Metal Fog Machine ($34.99) from Spirit Halloween.
Because Halloween has never been about subtlety.
Three Parts: Treat and Treat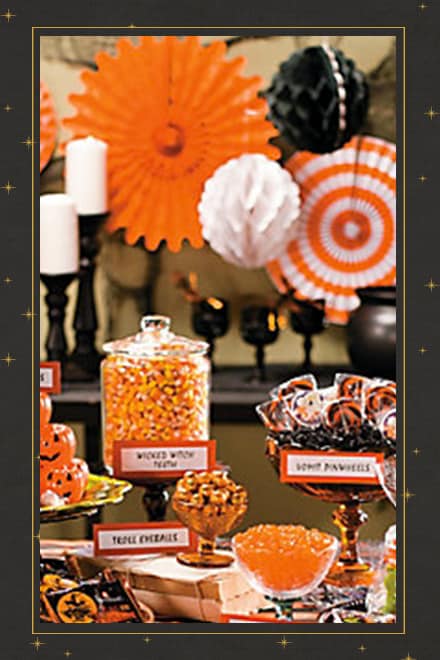 Halloween Candy Buffet from Oriental Trading Company.
A Halloween party without candy is scarier than any vampire or werewolf.  This classic and colorful buffet is a big step up from the ubiquitous bowl of Hersheys.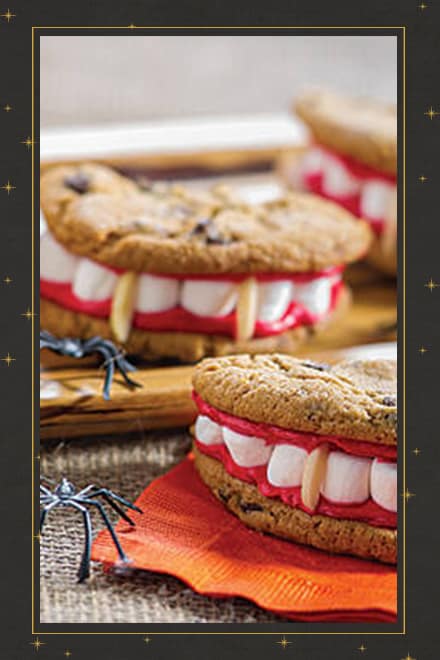 DIY Vampire Cookies from Shindigz.
This creative cookie recipe will satisfy and spook guests with a sweet tooth.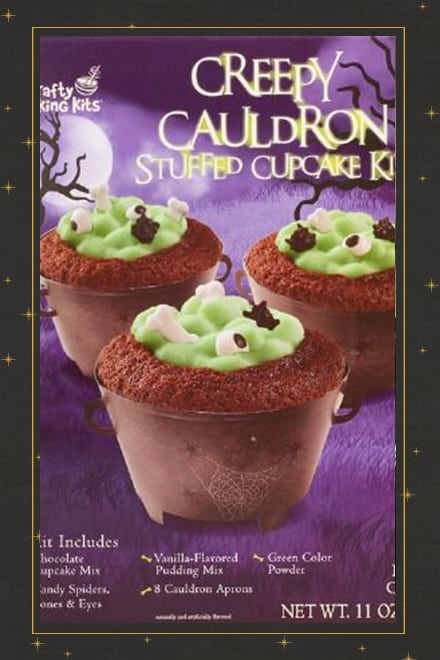 Creepy Cauldron Stuffed Cupcake Kit ($4.19) from Costplus World Market.
Whipping up a batch of ghoulishly good cupcakes couldn't be easier with than with this kit.
Two Parts: Smashing Pumpkins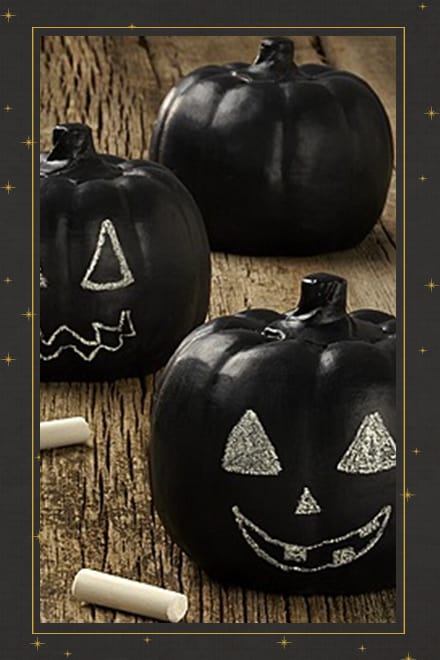 Set of Three Chalkboard Pumpkins ($25) from The Popcorn Company.
These chalkboard pumpkins are an adult spin on pumpkin carving, without the mess.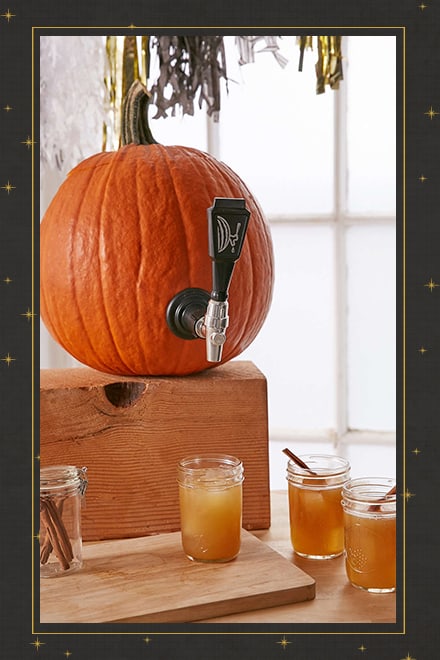 Urban Outfitters Pumpkin Keg Tapping Kit ($20)
$20.00, 4.5% donation, 20% off select Halloween items
The only thing more fun than turning a pumpkin into a jack-o-lantern is turning a pumpkin into a keg. Bippity boppity boo indeed.
One Part: Dog Dressed Up As A Killer Whale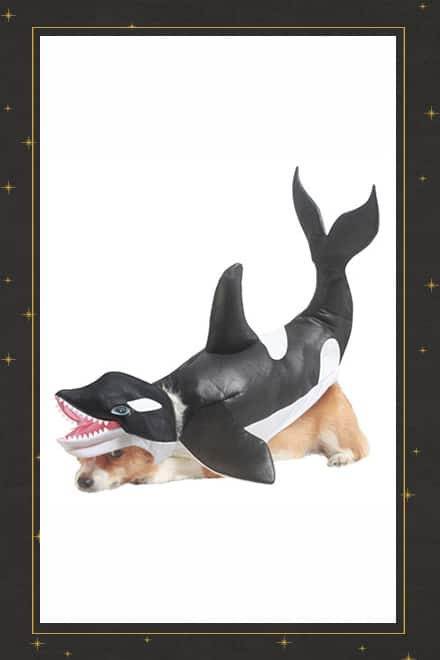 Killer Whale Pet Halloween Costume ($21.95) from Costume Kingdom
Dressing up your dog as a killer whale is a new Halloween classic.
Stir all of these ingredients together and your guests, favorite charity, and wallet will thank you.  And come howling back for more next October. Enjoy!