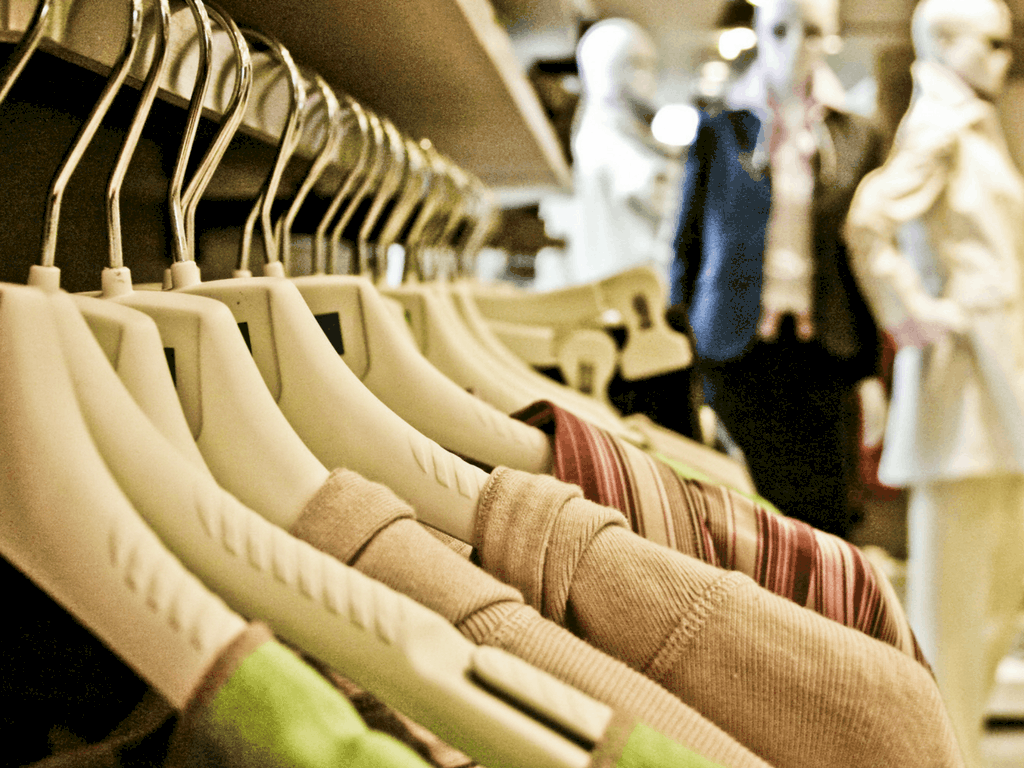 No matter how big your bank account is, your money has power. Every time you make a purchase, you are supporting the company you're purchasing from and its values. Conscious consumption also has the power to make you feel good. If you've ever been to a farmer's market, you know how much more appealing it can be than rushing through the grocery store to get everything you need for the week. Although the experience is not as convenient as the supermarket, chances are you feel better about what you're buying. You see the impact you're making by engaging with the local farmers and workers that harvest the produce, and the sensory experience makes you feel more connected to your food.
Conscious consumerism has become a buzzy concept, both for millennial shoppers with a quality-over-quantity mentality and the businesses trying to appeal to them. According to Medium.com, "A conscious consumer is an agent of change who considers the social, environmental, ecological, and political impact of their buycott and boycott actions." Boycotting is choosing not to purchase something from companies with unethical business practices, while buycotting is choosing to only spend money on ethical products. "Today, when corporations can be more influential than entire states, where we put our pounds is where the power lies," according to Provenance founder Jessi Baker. Being a conscious consumer means taking back your spending power by voting with your hard-earned dollar.
This conversation is especially timely as we approach the end of Fashion Revolution Week, a movement resulting from the collapse of a fast fashion factory in Bangladesh that killed more than a thousand garment workers subjected to inhumane conditions and unfair wages. The movement encourages consumer to wear their clothing inside out as a sign of respect and to demand transparency of how garments are produced.
The trouble is most conscious consumers aren't informed enough to make mindful shopping decisions. In its annual Conscious Consumer Spending Index, Good.Must.Grow. found that almost 30 percent of Americans don't pay attention to shopping responsibly, while 40 percent don't know where to find or how to determine socially-responsible products. This is especially evident in the ranking of participant responses when asked what the first socially-conscious companies that came to mind were (1. Red Cross 2. Walmart 3. Google 4. Goodwill 5. Starbucks 6. Whole Foods 7. TOMS 8. Salvation Army 9. Amazon 10. Microsoft, and so on). Their confusion is understandable, considering the majority of companies' cloudy mission statements and mixed marketing messaging, as well as an oversaturation of greenwashing—products packaged to appear environmentally-conscious. "In an increasingly open, digital world where authenticity is the buzzword of choice," Baker continues, "businesses must keep up with growing demands for ethical behavior and transparency in everything from employee rights and gender discrimination to the supply chain."
Everlane, for instance, is an apparel company and pioneer of "radical transparency." In a time when fast fashion—the cause of excessive environmental pollution and unfair wages overseas—was at its peak, Everlane entered the retail scene with high-quality, ethically-made basics sold exclusively online. Today as many traditional brick-and-mortar retailers, including fast fashion giants like H&M and Forever 21, are struggling and shuttering doors, the direct-to-consumer brand just opened its second storefront.
Purpose-driven companies are catching shoppers' attention because they stand for more than just financial profits. They create positive social and environmental change that conscious consumers want to be a part of. One way to identify whether or not a company is ethical is through B Corp, "for-profit companies certified by the nonprofit B Lab to meet rigorous standards of social and environmental performance, accountability, and transparency." Some examples of B Corps are TOMS footwear and Warby Parker eyewear, both of which employ a one-for-one business model that gives a pair of shoes or glasses to a person in need for every pair sold. Dr. Bronner's all-in-one, organic, pure-castile soaps are also B Corp–certified. In addition to environmentally-conscious products, the family-owned company prides itself on fair wages (and more!)—executives' salaries are even capped, so that the highest-paid employee can't make more than five times the lowest-paid employee. Actress Jessica Alba's The Honest Company is also an example of a B Corp, thanks to non-toxic home and baby products, plus partnerships with healthcare, childcare and education institutions. Clif Bar & Company's emphasis on employees, the community and planet landed it a certification as well.
Despite its hopeful outlook, conscious consumption is met with some critics. Sustainable lifestyle blogger Alden Wicker believes the only way to true social change is through government policy. "Making series of small, ethical purchasing decisions while ignoring the structural incentives for companies' unsustainable business models won't change the world as quickly as we want," she writes for Quartz. "It just makes us feel better about ourselves."
Still, we can't escape the fact that we live in a capitalist society. We're going to spend money on everyday purchases one way or another, so why not make them count? While it might not create a social movement on its own, it's a start in the right direction.
Identify your values.

Do you care about protecting the environment or fair wages and working conditions? Think about the kind of change you want to see and why you want to see it. This will guide the actions you take to shop more consciously.

Realize less is more.

The simplest solution is to consume less. Sometimes it's not about what you buy but being mindful about why you're buying it. What is your intention behind the purpose? What need does it serve? If it's an emotional purchase to fill a void, reconsider it.

Take baby steps.

Think progress, not perfection. We're not suggesting you quit your regular shopping habits cold turkey, nor is it realistic to adopt a zero-waste lifestyle. Instead, come up with small changes you can make that will collectively have a big impact. For example, commit to using reusable bags on your shopping trips or only drinking water from a canteen, rather than plastic bottles. Like the farmer's market example, it may be inconvenient initially, but being conscious of your actions and why you're taking them will connect you to a greater goal or sense of purpose.

Ask questions.

Where is my garment made? Who made my clothes? What is the environmental impact of the product or service I'm interested in? What chemicals are in my household products? Demand transparency from retailers by asking these kinds of questions. Call, email, tweet. You will be heard. The demand from consumers is already there, and we can use our purchasing power to make sure our voices are heard—now more than ever, with the abundance of sources to shop and technology at our disposal. Just starting the conversation or adding to it creates a ripple effect that companies competing for our business will not be able to ignore.

Get support. Another great thing about access to technology is resources, for times we don't feel like doing the research. Today, there are many websites and apps that do the homework for you. Look to sites such as B Corp, for more purpose-driven companies, and global e-tailer Ethical Market for curated socially-conscious by cause. Apps, including Good on You, Good Guide and Think Dirty, rate a product's social impact. Finally, bloggers like Wicker, creator of EcoCult.com, shed light on ethical issues and hold brands accountable.
Today's consumers are demanding value more than ever, and it shows in the rise of purpose-driven businesses (not to mention fall of established, not-so-responsible retailers). Goodshop was founded on similar values, empowering consumers to make a difference with their everyday purchases. Whether you're investing in transparent products you've researched or traditional, tried-and-true favorites, Goodshop turns every purchase into a socially-conscious one by supporting charities and nonprofits of your choice. Empower your wallet and create the future you want to see by shopping a little more intentionally.