Whether you are dreading the start of a new school year, or you can't wait to get stuck in and meet your new pupils, the below back-to-school supplies are just what you need to showcase yourself as the most organized teacher in your hometown.
From calendars that promise to make lesson planning a breeze to bold and beautiful storage solutions that guarantee to brighten up your classroom, we can help you get everything you need for less.
Look out for all our latest coupon and promotional codes that you can use alongside existing sales and promotions for unbeatable savings!
Hate paying for shipping? No problem! Check out our free shipping codes and enjoy all your must-have back-to-school supplies delivered directly to your door free of charge – because being a teacher is hard enough!
Behavior Focus Pocket Chart Cards – Discount School Supply
Do you struggle with one or two "difficult" children in your class? If yes, these behavior focus pocket cards are exactly what you need. Allowing you to set expectations for good behavior in your classroom in a fun and relatable way, these will soon become your go-to classroom resource for stressful days on the job.
Completely customizable, these chart cards can be used for children of all ages and amended to meet the needs of your pupils each year.
Buy It Now: Behavior Focus Pocket Chart Cards, $20.73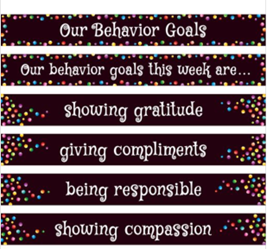 Home Learning Blush 3-Tier Cart Starter Kit – The Container Store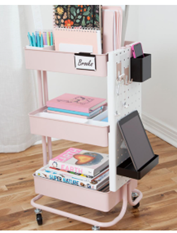 Keeping your classroom organized and clutter-free can be a nightmare, especially if you teach younger children. Fortunately, this 3-tier cart is exactly what you need to store all your stationery items, books, and so much more.
Lightweight and featuring wheels, this portable cart can easily be moved from one area in the classroom to another, so you don't have to carry all the supplies you need in your arms.
There is even space for electronic devices! Just what every modern classroom needs.
Plus, earn 2% cashback when you purchase at The Container Store using one of our coupons or promotional codes. Happy days!
Buy It Now: Home Learning Blush 3-Tier Cart Starter Kit, $169.86
The Happy Planner Classic Planner Box Kit Teacher – Joann
Another great purchase for teachers who struggle with organization, this Happy Planner Box Kit includes everything you could possibly need to stay on top of your lessons and your pupil's progress.
This fabulous kit includes one planner, one folder, 1 bookmark, 2 rolls of washi tape, 3 punch cards, and 3 sticker sheets, offering amazing value for money. What more could you need to start the school year?
Buy It Now: The Happy Planner Classic Planner Box Kit Teacher, $23.99
Tabletop Teaching Easel – Lakeshore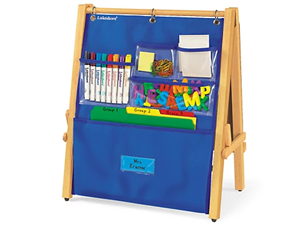 You can set up an instant learning session anywhere with this tabletop teaching easel from Lakeshore. Perfect for both one-on-one teaching and small group sessions, this superior easel feature a magnetic write and wipe board on the front, a sturdy ledge to hold books and marker pens, and a storage chart on the back, complete with both pockets and pouches.
This could be ideal for younger children and those who require more attention.
Already on sale, save even more on this back-to-school essential with our Lakeshore coupons and promotional codes.
Buy It Now: Tabletop Teaching Easel, $89.99
Welcome Banner Kit – Michaels
Have you missed your students over the summer holidays? Maybe you just want to make everyone feel excited about this first day back. If yes, then this cute welcome banner can help you to show them just how much you care.
Perfect for brightening up your classroom and making new pupils feel instantly welcome and at ease while being fun, decorative and reusable, this welcome banner kit comes with 21 pieces, including two decorative frames. Place on the walls with ease.
Enjoy free shipping on all orders over $49, or look for free shipping codes here.

Buy It Now: Welcome Banner, $17.99
Bulletin Board Backdrop – Teacher Created
Is your classroom looking more bare than beautiful? Don't worry. With this Everyone is Welcome Calendar Bulletin Board from Teacher Created, you have the perfect opportunity to take it from boring to brilliant.
A must-buy for any teacher of young children, this vibrant and colorful calendar comes with easy-to-read number pieces, monthly headers, and extra pieces for holidays and special occasions.
Help your pupils count the days of the school year, note the weather, and change the days of the week, all in a fun and visually stimulating way. To give it that extra special finishing touch, add a border trim to the board, and you will have a display that brightens up your classroom.
Buy It Now: Bulletin Board Calendar, $14.91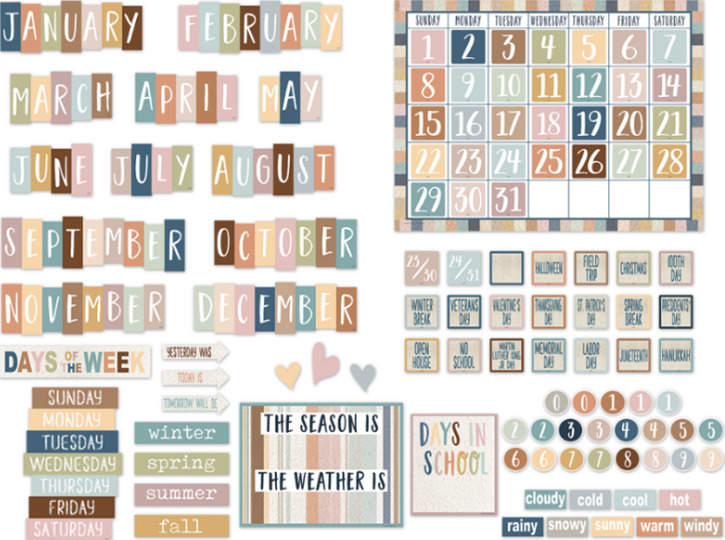 Book Baskets – Really Good Stuff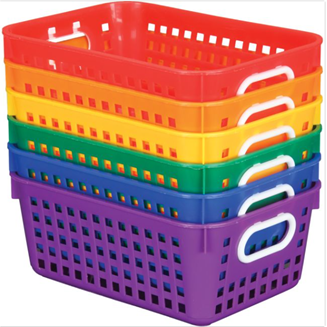 1As a teacher, you know the importance of reading, but that doesn't mean that all your students do! Make reading more fun (and help with classroom organization) with these colorful book baskets that are easy to carry and easy to clean.
Available in packs of 6, there are a wide variety of bold and bright colors to choose from. They can also be easily stacked when not in use to save space and reduce clutter.
Buy It Now: Book Baskets (Set of 6), from $52.14
Harmony Teacher Mega Accessories Bundle – Erin Condren
If you want to blow all the other teachers at your school out of the water, then this ultimate teacher's accessories bundle is just what you need.
Fun and brightly colored, this amazing bundle includes a snap-in teacher dashboard, too cool for school sticker boot, dual-tip list markers, a sticky note ball, a zipper pouch, and a mini snap-in bookmark trio.
It has everything you could possibly need to start a new school year with a bang!
Already in the sale, use one of our promotional codes to save even more money on this superior stationery set that promises to see you through the entire year in style!
Buy It Now: Harmony Teacher Mega Accessories Bundle, $57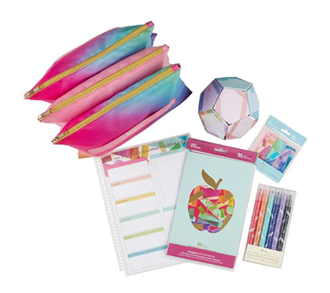 And there you have it, 8 super-cute back-to-school supplies that every teacher needs to make the new school year even better than the last.
You can thank us later!