Are you looking to throw the ultimate Labor Day party?
Or perhaps, you want to enjoy a more low-key long weekend with your family and friends?
Either way, the below blog is just what you need to get the first Monday in September celebrations underway.
From Labor Day party ideas to Labor Day-themed food to Labor Day getaways, read on to discover 8 awesome ways to celebrate this popular national holiday recognizing the American worker and the country's labor movement history.
Plus, if you want to celebrate Labor Day without breaking the bank, we have all the latest coupons and promotional codes to save you hundreds of dollars on great ways to celebrate!
Hate paying for shipping? Don't miss our exclusive free shipping codes so you can have all your Labor Day supplies delivered directly to your doorstep.
Organize a picnic
What could be better than a family picnic with all your whole family and friends to celebrate the American workers? Imagine the warm sun shining down on your face and lots of delicious food to fill your belly.
Make your Labor Day picnic a bit more special (and simple) with these pretty disposable tableware and plate sets from Smarty Had a Party. Available in sets of 20, 60 and 120, it doesn't matter how big or small your gathering, you are guaranteed to be able to celebrate in style.
Plus, with no washing up needed, you can simply pack up and go once you have finished the festivities.
Order now and earn 3.5% Goodshop cashback, which you can redeem against future orders or pay directly into your PayPal account.
Buy It Now: Ivory Vintage Round Disposable Plastic Value Set, $41.99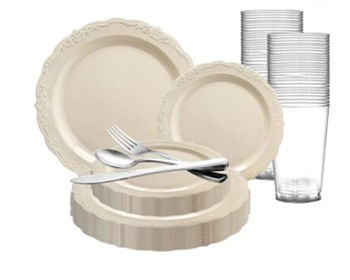 Bake some cookies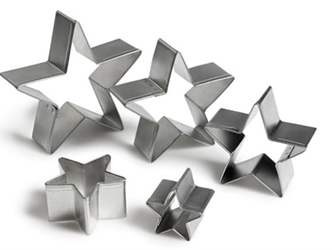 If you are looking for a family-friendly activity to do with your kids on Labor Day, then here it is. Who doesn't love the smell of freshly baked cookies wafting through the home – we know we do!
To make Labor Day-themed cookies that will look and taste delicious, why not treat yourself to these star-shaped cookie cutters? Then all you need is some red, white and blue icing to channel the American flag, and you are good to go.
Baking is the perfect way to celebrate Labor Day weekend with your child. Encourage them to drop the cookies they have created off at the local fire station, soup kitchen, or take them with you to your local Labor Day parade this Federal holiday.
Buy It Now: Star-Shaped Cookie Cutters, $9.95
Host a lawn games tournament
Another outdoor country-based activity that is just perfect to celebrate Labor Day, a lawn games tournament offers hours of fun for adults and children alike.
You can get as creative as you like as you decide your choice of games and can choose to make them yourselves, or head to Target, where you can find a whole host of low-cost games to play, including bean bag toss and roundnet.
You can be as competitive as you like or simply set up the different stations and watch the kids burn off all their excess energy with their school friends while having all the fun!
Buy It Now: Beyond Outdoors Wooden Bean Bag Toss, $79.99
Buy It Now: Spikeball Stars and Stripes Lawn Roundet Sport Set, $69.99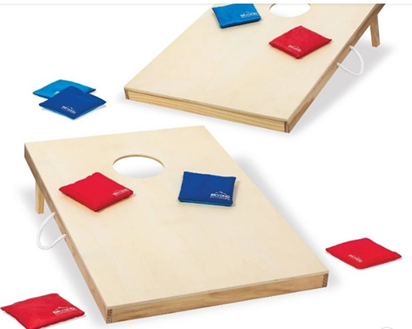 Make a splash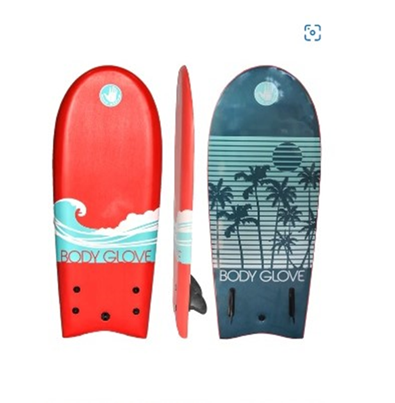 If you love nothing more than being in the water when the temperatures start to soar, then why not make the most of the extra day and learn a new watersport? Even escape your town for the week, from paddleboarding to bodyboarding, canoeing to kayaking, there are so many amazing watersports to choose from.
If you are new to watersports, a great option is to spend some time looking at Body Glove to grab some amazing bargains on all the equipment and supplies you need to make a splash for less.
Plus, don't forget to apply a Goodshop promo code at the checkout for even greater savings!
Buy It Now: Billy 50" Foam Top Surfboard, $69.99
Throw an ice cream party
Everyone likes ice cream, especially during the hot summer months, but forking out your hard-earned cash to the local ice cream van man can quickly get expensive.
Fortunately, this ice cream maker from Cuisinart is exactly what you need to keep everyone in ice cream for the whole summer season without blowing your budget.
Making soft serve ice cream that would put Mr. Whippy to shame, just add your choice of sauce, sprinkles and other toppings to put a smile on everyone's face. Invite friends and members of the local community to join in the fun as a reward for their hard work!
If creating a true ice cream parlor feel to your party is what you want, simply print menus listing the toppings and sauces available.
Plus, sign up for the Cuisinart email newsletter and get 15% off your first purchase!
Buy It Now: Soft Serve Ice Cream Maker, $129.95
Sing songs around the campfire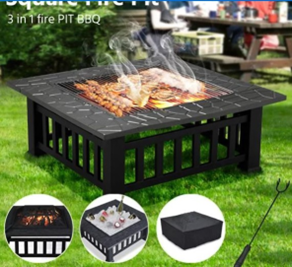 Create family memories that will last a lifetime this Labor Day by having a good old sing song around a campfire like you are at your very own music festival. Wrap up in a blanket, toast some s'mores and sing all your favorite songs with your family and friends.
If you are worried about destroying your lawn with an open campfire, why not invest in this stunning firepit from Walmart? Featuring a mesh lid to prevent embers from blowing around your backyard and made from high-quality iron, this firepit will last you for many years to come.
You can even use it as a barbecue for cooling beer and other drinks in the daytime and then for keeping you warm at night.
Buy It Now: Firepit, $89.95
Go shopping
If you can't wait to get your fall wardrobe sorted, then why not hit the Labor Day sales?
Macy's is famous for its Labor Day sale with amazing bargains to be had across all departments and all your favorite brands – it's the perfect time to snap up some new items of clothing.
Check out these Button Fly Mom Jeans which were designed for Macy's, or this gorgeous Women's Tropical Printed Halter Dress that will take you from summer to fall in style.
Don't forget you can stack up to 4 coupons and promotional codes when you shop online at Macy's so that you can enjoy maximum savings every time you make a purchase.
Buy It Now: Button Fly Mom Jeans by Macy's, $25.17
Buy It Now: Women's Tropical Printed Halter Dress, $101.11
Take a mini break
Get away from all the stress of daily life with a whole weekend away by the Lake this Labor Day weekend. Visit Harrahs Lake Tahoe and explore all the best deals on vacations by the Lake.
Hit the pool, build up a sweat in the fitness center, rest and relax at the spa and salon, and so much more. With up to 25% off rooms, bargain basement airfare and exclusive rewards when you join their loyalty program, it has never been easier to enjoy luxury for less.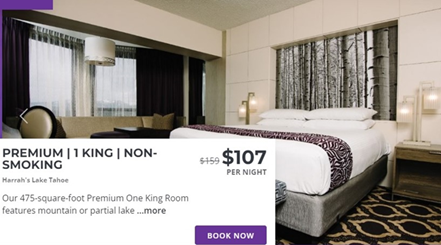 Buy It Now: Harrahs Lake Tahoe Break, from $429 per night over Labor Day weekend