Looking to treat your family and friends this Labor Day weekend and take advantage of the great deals at the Labor Day sales?
Or maybe you are looking for some budget-friendly ideas to help you celebrate this national holiday in style?
We have everything you need from the best brands to make the Labor Day long weekend go with a bang for less with the below amazing products and best deals with options to suit all budgets.
Whether you are a bit of a foodie, who wants to plan an epic feast for all your family and friends, or you want to take the stress out of Labor Day by getting away, you'll find deals for everyone with the products featured in this money-saving blog.
Plus, if you love a coupon, then we have all the latest promo codes that promise to help you save big on your entire purchase!
Also, don't miss out on our free shipping codes so that you don't even need to leave the comfort of your own home to make the most of Labor Day deals and sale prices 2022.
The Freestyle Projector – Samsung
One-Piece Swimsuit – South Beach Swimsuits
Homebrew Starter Kit – Northern Brewery
Nordic Ware Chicken Griller and Jalapeno Roaster – Everything Kitchens
Supermud Facemask – GlamGlow
Edible Plants – Direct Gardening
If you have always wanted to be more self-sufficient but never got round to actually doing anything, then why not spend this Labor Day planting some seeds in your backyard?
Fun for all the family, even little ones, Direct Gardening have some great offers on best buy plants and seeds, with options to suit all outdoor spaces and budgets!
We love these small sugar pumpkin seeds that are perfect for Halloween harvesting!
Or, if you want to update your outdoor space for less, these skyrocket juniper trees are an absolute bargain and only grow 2-3 inches wide so are perfect for small backyards.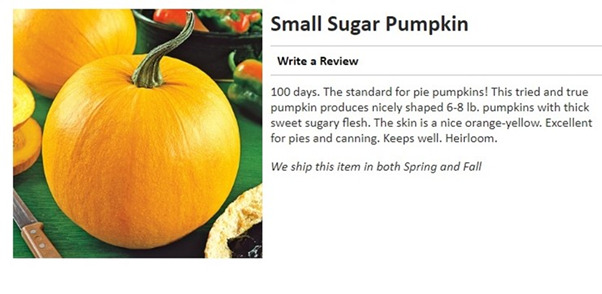 Buy It Now: Small Sugar Pumpkin Seeds, $0,89 per pack
Buy It Now: Skyrocket Juniper Trees, $12.49 each
Sample Resumes – Resumes Planet