With Thanksgiving Day just around the corner, now is the perfect time to start planning some family fun for the big day.
While your main focus may be on essential elements of the day, such as the Thanksgiving dinner, don't forget that this popular American holiday is about so much more than just roast turkey and Pumpkin pie.
Find out below our top 8 family fun ideas for the Thanksgiving holiday that promise to transform turkey day from just okay to truly outstanding.
Plus, don't forget to look out for all our top promotional codes that will save you big bucks on all your Thanksgiving celebrations.
1. NFL Game Pass
If one of your Thanksgiving traditions is to sit and watch sports as a family, you need this NFL game pass. Watch some of the best games of the year on Thanksgiving Day from the comfort of your couch and enjoy live and on-demand games for the rest of the year.
You never know; watching a game or two may even motivate you to get up and play some football yourself. Well, you've got to burn off your Thanksgiving day meal somehow!
Enjoy a free trial and up to 50% off when you sign up using one of our coupon codes.
Don't forget it's only a few months until the Superbowl, so get your NFL Game Pass now before it's too late.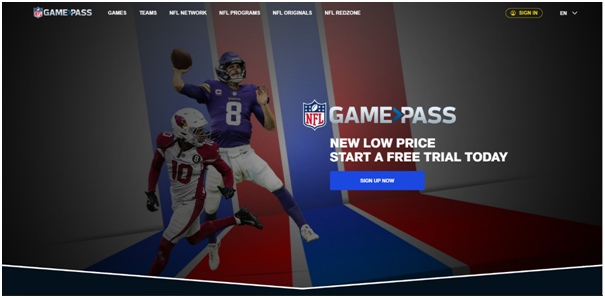 2. Ancestry
Have you been sitting around the dinner table, wondering about your family history? What better time to trace your American ancestors than on Thanksgiving day.
Find record collections, history, and genealogy resources at a click of a button and bring your family closer together on this important National holiday.
We guarantee that this is one Thanksgiving day family activity that you won't forget in a hurry.
Plus, you never know; you may even find out you are a relation to one of the Mayflower pilgrims!

3. Busch Gardens
Do you and your family like to get out and about on Thanksgiving day? If yes, then Busch Gardens is the perfect choice. Busch Gardens in Tampa Bay offers a fun day out for people of all ages.
Whether you can't get enough of roller coasters, you love seeing wild animals up close, or you want to see a live show, there is something for everyone at Busch Gardens.
Plus, from November 12th, you can enjoy their legendary Christmas town spectacular, which includes holiday character meet and greets and all your favorite family Christmas shows.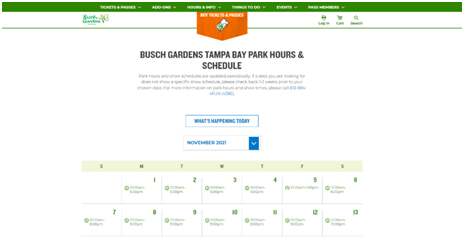 4. Genius Games
Are your family members more than a little competitive? Why not test your brain with a STEM-themed game?
As the leading publisher of strategy card games and board games based on real science, Genius Games know exactly how to flex your brain muscles and get your competitive juices flowing.
While it may not be what the pilgrims did on Thanksgiving Day, it could soon become one of your family's Thanksgiving traditions.

5. Sony Alpha – Focus Camera
Most American families love to take a picture or two on this important national holiday, so why not treat yourself to a brand new camera for the holidays?
The Sony Alpha is compact in size but big in delivery, allowing photography amateurs to take breath-taking photos with ease. Whether you want to set up a family photoshoot, take some pictures of your Thanksgiving meal, or want to remember your Thanksgiving day décor, this is one purchase that you are guaranteed to use time and time again.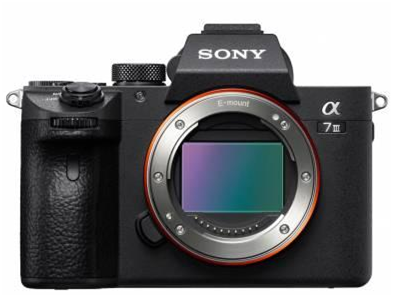 6. Charlie Brown Thanksgiving DVD – Best Buy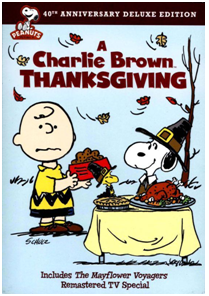 Once the turkey, Thanksgiving side dishes, cranberry sauce, and pumpkin pie are gone, you probably feel like doing nothing more than laying back on the couch and regretting that last slice of dessert.
However, if you have little ones to entertain, this might be easier said than done. Fortunately, we have just the answer with the Charlie brown thanksgiving DVD. With five-star reviews across the board, this is one family movie that will quickly become one of your favorite Thanksgiving traditions.
Want to indulge in a movie marathon? Best Buy has many other popular DVDs, with many on offer this Black Friday, including Planes Trains and Automobiles.
7. The Lion King Show – Ticketmaster
Make this national holiday even more special with a family day out to a top Broadway show. Although you may not be able to see your favorite show on the day of Thanksgiving itself, that doesn't mean that you can't treat your loved ones to a spectacular performance before or after the big day.
Get tickets to The Lion King, one of the most popular live family shows, or check out some of our other favorites, including Aladdin, Mrs. Doubtfire, Harry Potter and the Cursed Child, and Wicked.
8. Sightseeing Flex Pass – New York
Whether you live in The Big Apple or you are planning to visit New York City over the holidays, what better way of giving thanks and celebrating what it means to be an American than with a bit of sightseeing?
Although exploring the many sights of New York may seem overwhelming, not to mention expensive, the New York Sightseeing flex pass gives you the freedom to see what you want to see for less.
Choose to check out the iconic Macy's Thanksgiving Day parade, marvel at the Statue of Liberty, or simply take a stroll around Central Park.