With the Halloween promo season closing in, what better time to watch your favorite Halloween movies?
Whether you want some good old-fashioned family fun this Halloween night or you want to curl up on the couch with a bucketfull of Halloween candy and the latest Disney film, there is something for everyone in the below list of movies for this All Hallow's Eve.
Rewatchthe Halloween classics from your childhood and share them with your kids or check out the newest Halloween family movies this Halloween season. Either way, make sure to use your Goodshop Promo Codes to save money on your favorite movies and your other Halloween necessities, such as Halloween decorations, Halloween candy, and Halloween costumes for all the family.
Plus, don't forget to look out for free shipping codes so that you can save even more money this Halloween.
1. Addams Family 2
If you loved the first Addams family reboot in 2019, you are going to go wild for this follow-up movie.
Follow the whole Addams family as they go on a road trip around the United States, with Morticia and Gomez becoming distraught that their children are growing up too fast.
While not the scariest entry on our list, this is one Halloween movie that kids of all ages and adults enjoy.
Not seen the first Addams Family reboot yet? Pick up The Addams Family DVD at Walmart and watch the second one immediately after.
Walmart Promo Codes: The Addams Family DVD, $9.96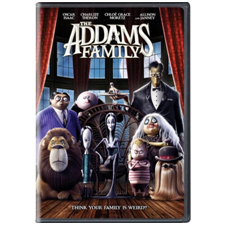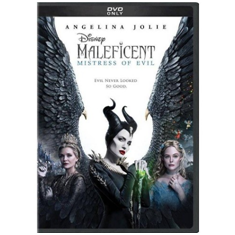 2. Maleficent: Mistress of Evil
Starring the hauntingly beautiful Angelina Jolie, Maleficent is the perfect Halloween movie to introduce younger children to fantasy adventure with just a hint of spookiness.
One of Disney's most notorious villains, this second installment in the franchise sees Maleficent form new alliances and face new adversaries as she strives to protect the moors and the magical creatures that live within it.
With breath-taking visuals and a stellar cast, children and adults alike will enjoy watching this movie on Halloween night. You can catch this movie on Disney+ or buy the DVD from retailers like Target. If you are buying from Target, don't forget to keep an eye out for active Goodshop coupons so that you can save money on the film and leave more money for Halloween candy to munch on while watching the movie.
Target Coupons: Maleficent Mistress of Evil DVD, $14.99
3. Ghostbusters Collection
The original Ghostbuster movies are as fantastic today as they were back in the 80s.
Whether you want to re-live your childhood or you want your kids to start watching all the classic Halloween movies, if you take the time to rewatch the entire Ghostbusters collection this Halloween, you won't regret it.
See Bill Murray, Dan Aykroyd, Ernie Hudson, Sigourney Weaver, and Annie Potts do what they do best. And don't forget the infamous Stay Puft Marshmallow Man. You can find the DVD collection at Walmart and use coupon codes to make some savings.
Walmart Discount Codes: Ghostbusters DVD Collection, $12.96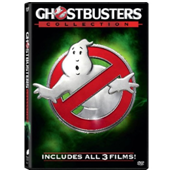 4. A Babysitter's Guide to Monster Hunting
A great choice for tweens, this Halloween movie is about a group of babysitters who go around fighting any monsters that threaten their charges. Best of all, the entire movie takes place on Halloween night, making it even more spooky and the perfect film for the day itself.
Trying to save money this Halloween season? Enjoy a 30-day free trial of Netflix with the below coupon and watch this freaky movie for free. If you like this Netflix film, subscribe to Netflix and watch it over and over again, and make it one of your Halloween traditions.
Netflix Coupons: Stream A Babysitter's Guide to Monster Hunting on Netflix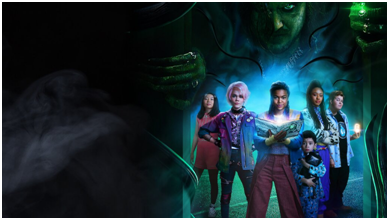 5. Lemony Snicket's A Series of Unfortunate Events
An adventure comedy movie, Lemony Snicket's A Series of Unfortunate Events, is as weird as it is wonderful. See Jim Carrey playing the eccentric Count Olaf and watch in wonder as he pulls on a whole host of disguises to deceive the children he is supposed to be caring for.
While this movie may be a little dark for younger kids, it is great fun for adolescents and adults who are seeking out a quirky movie for Halloween night.
Plus, you can watch it for free on Paramount Plus. Check out the coupons for Paramount plus here on Goodshop to ensure you can have a cost-effective Halloween season while still getting your fill of movies.
Paramount Plus Sales: Lemony Snicket's A Series of Unfortunate Events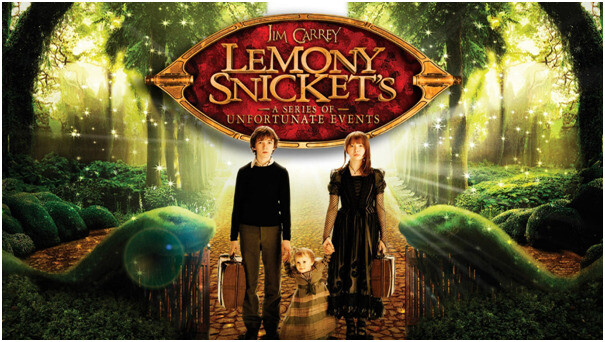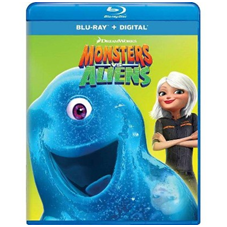 6. Monsters vs. Aliensepot
A 2009 movie, Monsters vs. Aliens, follows a group of monsters that are hidden away at a top-secret compound. That is until they get summoned to battle a machine sent from space to save the planet.
Fun but a little bit gory, this family adventure movie may scare very young children but is a great choice for slightly older kids. Buy this great movie on Blue-ray now at Target and get the Halloween party started early. Want to save a little bit of money on this film? Check out the coupons available. Alternatively, you could stream the movie on the streaming services Amazon Prime or Paramount Plus and enjoy all the other Halloween movies that reside on these sites.
Target Promo: Monsters vs. Aliens Blue-Ray + Digital, $60.99
7. Coco
Another Disney offering, if you have not yet seen the movie Coco, then this should be placed firmly on your list of yearly Halloween traditions. All about a boy named Miguel, who is an aspiring musician, this tale takes place in the Land of the Dead as Miguel embarks on a journey to learn about his family.
Again, not strictly a Halloween movie but a great choice for kids of all ages, nonetheless.
Plus, it is available to watch on Netflix right now, so all you need is a comfy couch and a big bowl of Halloween candy, and you are good to go. However, just remember that this film may only be on Netflix for the holiday season, so make sure to watch it before the Halloween season ends.
Netflix Coupon Codes:Stream Coco for free on Netflix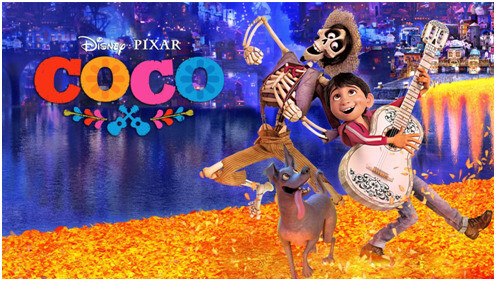 8. Soul
Another new Disney Pixar offering, Soul follows a middle school music teacher named Joe Gardner, who seeks to reunite his soul and his body after they are accidentally separated. Soul is the first Pixar film to feature an African-American protagonistand received great reviews.
Although it's not meant to be scary, this movie does tackle some complex issues, including death and the afterlife, making it a thought-provoking choice for Halloween night.
Maybe not one for really young children, but a beautiful movie for ages seven-plus. Released on Disney+ in 2020, if you subscribe to the streaming service, you can watch soul multiple times throughout the Halloween season and beyond if you want. If you would rather save money this Halloween, then take a look at the Goodshop coupons we have for the Disney site as well as the many Disney Movie club deals.
Disney Movie Club Deals: Enjoy 50% off Soul and other Disney movies