Are you a birder? An environmentalist? Someone who just likes to save money while doing good? Whatever your motive, Saturday, May 13th is a great day to celebrate. It marks the 11th year of World Migratory Bird Day (WMBD).
"What's that?" you might ask. WMBD was started in 2006 and continues as a yearly awareness-raising campaign supporting the conservation of migratory birds and their habitats. Each year, supporters around the globe honor this Bird day by organizing public events, festivals, educational programs, exhibitions and bird-watching excursions.
In celebration of WMBD, you can support the cause, or any cause, while enjoying fantastic savings from the sites you shop online. Here are some of Goodshop's Cause Favorites Coupons & Deals currently featured. With these, and ALL of our over 500,000 coupons at over 30,000 stores, you'll save bundles and we'll donate a portion of your purchase price (at NO cost to you) to the charity of your choice. Now that's a reason to celebrate EVERY day!
And, don't forget! If you add Gumdrop to your browser (FREE), every time you shop you'll instantly get and apply your best coupons, and have Goodshop's donations sent directly to your cause automatically. Get Gumdrop Free
Here are a few popular stores that will save you money and donate to your favorite migratory bird day charity (or any charity you want!).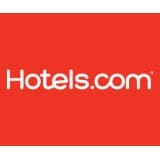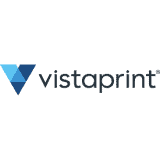 Goodshop has several charity partners who help raise funds and awareness for wild birds and bird  habitat conservation all year long. Below are just a few, but you can find our entire list
here
.
Goodshop Partners Supporting Bird Conservation
The National Audubon Society mission is to raise money and awareness to conserve and restore natural ecosystems and habitats of birds and other wildlife. Started in 1905, Audubon is one of the oldest conservation organizations in the world. It uses science, education and grassroots advocacy to advance its mission. Learn More
The American Birding Association
The American Birding Association (ABA) provides educational programs, community connections and events to help birders increase their knowledge, skills, and enjoyment of birding. Currently the only organization in North America that specifically caters to recreational birders, ABA also contributes to bird and bird habitat conservation through their various programs.  Learn More
The mission of the World Bird Sanctuary is to preserve the earth's biological diversity and protect the future of threatened bird species in their natural habitats. It is through education, captive breeding, field studies and rehabilitation that the World Bird Sanctuary advances its cause. Learn More
The American Bird Conservancy (ABC) mission is to conserve the lives and habitats of wild birds throughout America. Currently, it is the only U.S.-based organization solely dedicated to overcoming the greatest threats facing birds in the Western Hemisphere.  ABC works to unify people, organizations, and agencies around common approaches to priority issues endangering the wild bird population. Learn More
International Bird Rescue Research Center
Dedicated to helping mitigate the human impact on aquatic birds and other wildlife species, the International Bird Rescue Research Center (IBRRC) has two strategically placed wildlife rehabilitation hospitals located in northern and southern California. IBRC is ready to respond to oil spill crisis and other environmental emergencies impacting aquatic birds. It also maintains two   wildlife hospitals that treat approximately 5,000 patients per year. Learn More