The holiday season should be a time of celebration and relaxation. Until you remember all the work you have to finish before vacation, the gifts you still have to buy, the family members you'll be visiting.
And on top of everything else there's travel, a whole other beast to tackle. The entire process from booking the cheapest flight you can find to making your connection and dealing with delays can give you enough stress to last through the new year.
A few easy adjustments can be made though to instantly relieve yourself of holiday travel and the stress that comes along with it.
Planning ahead
If you can plan! From knowing your travel day schedule to what you're doing wherever you're going, planning is your best friend.
Try to plan your outfits according to what activities you have planned. Patagonia coats will keep you warm for any outdoor activities, from skiing to skating. Or curl up in a comfy pair of printed leggings, like ones from Sweaty Betty, if you don't plan on moving from your couch all day or to make your trip more comfortable. (It is vacation after all.)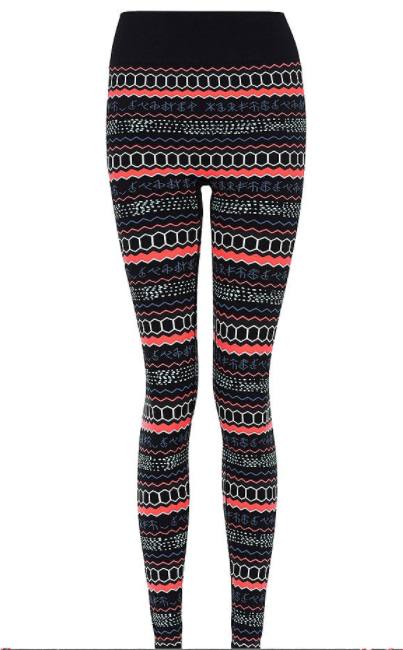 image: sweatybetty.com
In "plane" sight
There's no way around it: there is no comfortable position while sitting for hours on a plane, let alone trying to sleep. But you can get semi-comfortable. (Yes, you really can.)
Pack an extra scarf or use your jacket as a pillow or blanket. These travel blankets and pillows also come at a good price and can be used for more trips in the future.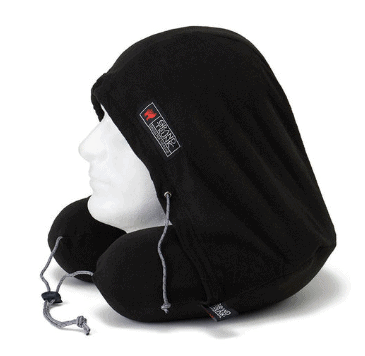 image: brookstone.com
Stretch it out
While space may be limited on a plane, the key to avoid getting stiff and restless is to keep moving. Get up every hour or so to either stretch or take a leisurely walk around. You can also check out some moves and create your own airplane yoga class.
Smell the roses
If you need a quick stress reliever, essential oils are a lifesaver. Yes, this may be seem like a hippie, new-age remedy but it's a hippie new-age remedy that works! Essential oils typically can be bought in small, travel size bottles, making them perfect to bring on a plane. Try peppermint, lavender, rose or ylang ylang and use a few drops whenever you're feeling anxious.
And to spread some holiday cheer and make you feel (even a little) better about holiday travel, Heathrow Airport's latest ad reminds us about the simple joy of coming home- wherever that may be.
[youtube https://www.youtube.com/watch?v=oq1r_M5a6uI]