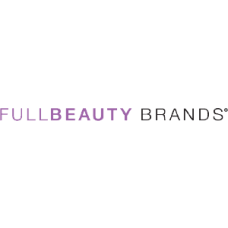 Brylane Home Coupons, Discounts and Promo Codes
9 Verified Coupons for
October 02, 2022
Updated September 29, 2022
Coupon Code for 20% Off 1 Highest Priced Item
expires: ongoing
Used 17 times
Last Used about 21 hours ago
10% on Any Order
expires: ongoing
Used 159 times
Last Used 1 day ago
Coupon Code for 20% Off Highest Priced Item
expires: ongoing
Used 270 times
Last Used 1 day ago
Coupon Code for 10% Off Any Order
expires: ongoing
Used 91 times
Last Used 1 day ago
Coupon Code for 40% Off a Highest Priced Item
expires: ongoing
Coupon Code for 20% Off Any Order
expires: ongoing
Used 26 times
Last Used 2 days ago
20% Off $150+ Orders
expires: ongoing
Used 20 times
Last Used 24 days ago
40% Off Any Order
expires: ongoing
Used 82 times
Last Used 7 days ago
Up to 75% Off Sitewide Clearance Sale
expires: ongoing
Used 33 times
Last Used 7 days ago
Coupon Code for 50% Off Site-Wide
expires: ongoing
25% Off Outdoor Furniture and Decor
expires: ongoing
20% Off Highest Priced Items With This Coupon
expires: ongoing
Coupon Code for 30% Off Flower Box With Trellis and Other Items at Brylanehome.com
expires: ongoing
Coupon Code for 15% Off Any Order
expires: ongoing
Coupon Code for $15 Off $75+ Order
expires: ongoing
40% Off $99 or More New Arrivals at Brylanehome.com
expires: ongoing
Coupon Code for Free Shipping on $25+ Sitewide
expires: ongoing
$35 Off $99+ Site-Wide
expires: ongoing
30% Off Sitewide
expires: ongoing
40% Off Full Priced Item
expires: ongoing
$25 Off Orders $75+ Sitewide
expires: ongoing
Coupon Code for Free Shipping on Orders $99+ You Order
expires: ongoing
Coupon Code for Free Shipping on Orders of $75+
expires: ongoing
Coupon Code for 50% Off Single Item When You Buy 2+ Items
expires: ongoing
Used 3 times
Last Used about 1 month ago
20% Off on Selected Products
expires: ongoing
20% Off on Selected Products
expires: ongoing
20% Off Your Purchase
expires: ongoing
Used 2 times
Last Used 3 months ago
Coupon Code for $25 Off Orders Over $99
expires: ongoing
Used 4 times
Last Used 2 months ago
Free Shipping Code on Orders Over $75
expires: ongoing
Used 20 times
Last Used about 1 month ago
Brylane Home Shopping Tips
Grab fantastic bargains for the home with Brylane Home's sitewide clearance sale, with deals of up to 75% off, 50% off single items, 50% off 2 items when 3 are purchased, and 50% off 3 items when 6 are purchases.

Sign up to Brylane Home emails and receive 20% off your next purchase.

Order online to take advantage of these fantastic savings.

Check the Brylane Home website regularly to take advantage of the latest deals.

Look for home style advice and trends on Brylane Home's social media pages.

Take advantage of savings for home décor, bedding, furniture, seasonal décor, outdoor supplies, and more.
More FAQs for Brylane Home
How long do the sales run for?
Brylane Home has a variety of sales and discounts all the time. To stay up to date with the latest clearance sales or deals, always check the website for the latest information.
How do I contact customer service?
You can call or email customer services using the information displayed on their website, under the Customer Services tab.
Can I buy seasonal home décor at Brylane Home?
Yes, the store has a very well laid out category system for all seasons, meaning you can easily find what you're looking for under the Seasonal tab. This includes Thanksgiving, Halloween, and Christmas, so you can even find your perfect Christmas tree at Brylane Home!
Can I order from the catalog?
You can easily shop online for an item you have seen in the catalog by entering the item number into the search box on the website. The item number should be displayed clearly on the catalog product page. If you still can't find what you're looking for using the catalog product information, then you can contact Brylane Home customer services to discuss what you are looking for.
What happens if an item is missing from my order?
By placing an order online, you can check your account and order status any time through the website. This will tell you if a missing item is back-ordered or delayed. You can check this first just to ensure that your order has been registered and is simply delayed. You can also check the packing slip included in your package to ensure that the item is actually listed.
If your item is missing from the packing list and not showing under your order account, then you can contact the customer services team by telephone to discuss.
Can I buy items in different colors or sizes?
Brylane Home stocks an extensive range of items, and with furniture pieces in particular, there will be options for various colors to suit your tastes. In order to browse the selection of available styles, colors, and sizes, click on your intended product and see which alternative options are available, which will be listed on the main product screen.
The color I want isn't available. What do I do?
Certain colors may be out of stock or due at a certain date, so be sure to check back regularly if your preferred color isn't currently in stock. Or, you can contact customer services to ask if a certain color is going to be available and when.
Can I find Plus Size options at Brylane Home?
Yes, Brylane Home have a specific Plus Size Living category for those looking for larger sizes, such as wider or taller seating. They also stock necessities for the home for those looking for movement support, such as bathroom aids and supportive pillows. A variety of home health products are also available to encourage a comfortable lifestyle, such as compression wraps. All bedsheets can be supplied in oversized options, too.
Can I change the color or size of my order?
If your order has already been processed, then, unfortunately, the color and size cannot be changed. Instead, you can cancel your order and place a new order for the correct color and size. You can do this by contacting the customer services team and ensuring your original order is canceled, and discussing your new color and size requirements.
How will I be charged for shipping?
Brylane Home's shipping charges are based on the total amount of your order. Therefore, if you have a large order quantity which is more expensive due to larger furniture items, or high in quantity, you will be charged more for shipping.
All shipping and handling fees can be found on their website under the shipping information tab.
What is the most I will be charged for shipping?
The most you will be charged for shipping is $19.99 for any order equating to $149.01 or over.
Can I purchase a gift card?
Yes, you can. Gift cards for Brylane Home make the perfect gift. These can be purchased online or via phone, with the amount of your choice (up to $200), and delivered to the address of your choice.
How to Shop at Brylane Home
Earn 2% Cashback at Brylane Home
Shop for the best bargains at Brylane Home using the latest coupon deals, including 2% cashback on orders placed for all your home style and design requirements.
Visit the Brylane Home page at Goodshop.com to see the latest coupon deals. Brylane Home is currently hosting a huge clearance sale, meaning great reductions on many purchases, including 50% off certain items. Complement these bargains with Goodshop coupon codes and save money on your home furnishing items.
Someone
just earned Cash Back on Brylane Home