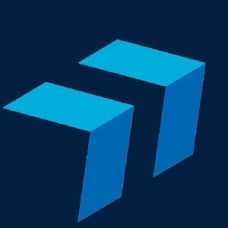 PARK 'N FLY Coupons, Deals and Promo Codes
38 Verified Coupons for February 24, 2021
25% Off Select Park 'N Fly Locations
expires: ongoing
Used 305 times
Park' N Fly Dallas Ft. Worth - 50% Off Our Drive-Up Rates
expires: 03/31/2021
Park 'N Fly Ft. Lauderdale - 35% Lower Than Airport Rates
expires: 03/31/2021
Park 'N Fly Hartford - 50% Off Drive-Up Rate
expires: 03/31/2021
Park 'N Fly Miami - 50% Off Drive-Up Rates
expires: 03/31/2021
Park 'N Fly San Francisco - 50% Lower Than Airport Parking Rates
expires: 03/31/2021
Park 'N Fly Atlanta Plus - 35% Lower Than Airport Rates
expires: 03/31/2021
Park 'N Fly Ft. Lauderdale - 35% Lower Than Airport Rates
expires: 03/31/2021
Park 'N Fly @ ParkDIA - Reserve and Save 50% Off Drive-Up Rates
expires: 03/31/2021
Park 'N Fly Atlanta - 25% Lower Than Airport Rates
expires: 03/31/2021
Park 'N Fly Philadelphia Reserve and Save 50% Off Drive-Up Rates
expires: 03/31/2021
Park 'N Fly Minneapolis - 50% Lower Than Airport Rates
expires: 03/31/2021
Park 'N Fly Miami - Reserve and Save 50% Off Drive-Up Rates
expires: 03/31/2021
Park 'N Fly Oakland - 50% Lower Than Airport Rates
expires: 03/31/2021
Park 'N Fly San Francisco Reserve and Save 50% Off Airport Rates
expires: 03/31/2021
Park' N Fly Cleveland - 50% Lower Than Airport Rates
expires: 03/31/2021
Park 'N Fly Minneapolis - 50% Lower Than Airport Rates
expires: 03/31/2021
Park 'N Fly Hartford - Reserve and Save 50% Off Drive-Up Rates
expires: 03/31/2021
Park' N Fly Dallas Ft. Worth - Reserve and Save 50% Off Drive-Up Rates
expires: 03/31/2021
Park' N Fly Cleveland - 50% Lower Than Airport Rates
expires: 03/31/2021
Park 'N Fly Nashville - 50% Lower Than Airport Rates
expires: 03/31/2021
Park 'N Fly @ ParkDIA - 50% Off Drive-Up Rates
expires: 03/31/2021
Park 'N Fly Philadelphia - 50% Off Drive-Up Rates
expires: 03/31/2021
Park'N Fly Chicago Midway - 50% Lower Than Airport Rates
expires: 03/31/2021
Park 'N Fly Nashville - 50% Lower Than Airport Rates
expires: 03/31/2021
Park 'N Fly Houston Bush - 50% Lower Than Airport Rates
expires: 03/31/2021
Frequent Parker Program: Earn 1 Free Award Day For Every 7 Paid Days
expires: ongoing
Nashville - 10% Off
expires: ongoing
10% Off Hartford
expires: ongoing
20% Off Park 'N Fly Oakland
expires: ongoing
15% Off Houston Bush
expires: ongoing
20% Off Atlanta
expires: ongoing
15% Off Chicago Midway
expires: ongoing
20% Off Miami
expires: ongoing
20% Off Park 'N Fly Ft. Lauderdale
expires: ongoing
15% Off Cleveland
expires: ongoing
40% Off Dallas Ft. Worth
expires: ongoing
50% Off Drive-Up Rate in Denver
expires: 03/30/2021
WallyPark - Los Angeles 10% Off
expires: ongoing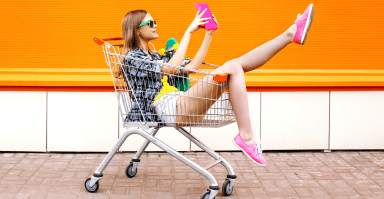 PARK 'N FLY FAQ
Q:

Are there any perks that come with joining the rewards program? 🎁

Join their Rewards Program and get 1 free day of parking for every seven paid days. Increase your status for even better perks like discounts off online reservations and bonus award days.

Q:

Are there any programs for travel agents? ✈

If you're a travel agent, join their travel agent program and get a 50% discount just for referring clients.

Q:

Are there any other services that Park 'n fly offers?

Get a car wash or oil change while your away. Many of their locations offer these services. At some locations you can even get your laundry done or use their pet boarding service.

Q:

Are there any coupon codes or deals available for PARK 'N FLY? 🛍️

Goodshop has 39 active coupon codes and deals for PARK 'N FLY today.
Expired Coupons
50% Off Online Reservations for Select Locations

Chicago Midway: 50% Off Online Reservations

Hartford: 50% Off Online Reservations

Dallas Ft. Worth: 50% Off Online Reservations

Minneapolis: 50% Off Online Reservations
Someone
just earned Cashback on PARK 'N FLY