There are still plenty of backyard grilling opportunities to be had. In fact, some of the best barbecue bashes often happen well into the late summer and early fall seasons.
Plus, football season is quickly approaching, which means only one thing…tailgating! Heck, even the most disinterested Football fans like me love to barbecue with a bunch of rowdy friends.
So this got me thinking. What better time than now to talk about grills? And not just your standard grills. The newest wave of portable grills, which are getting more and more popular and, as a result, better and better every season.
After doing lots of research on the web, using reputable sites like Foodal, Consumer Reports and TopReviewPro, here are my 3 Top Picks.
1. Coleman Road Trip LXE Portable Gas BBQ Grill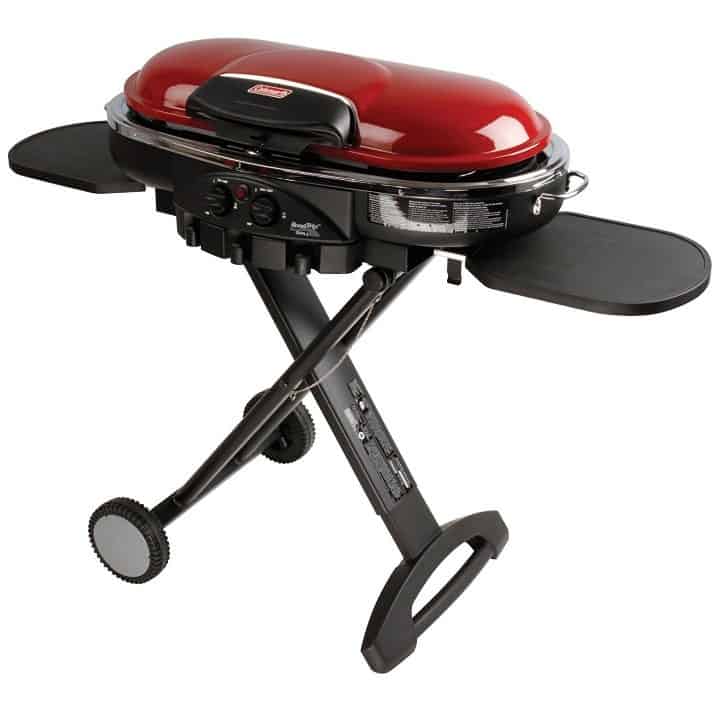 One of the most popular mid-range priced portable grills is the RoadTrip Portable LXE Gas Grill by Coleman. It's collapsible scissor legs plus two wheels make moving and storing easy. It's also great when it comes to temperature control, and the overall structure is durable and well-designed. You can get one at Kohl's for $189 and it is perfect for everything from tailgating parties and camping trips, to spur-of-the-moment shindigs in your backyard. Be sure to check out our Kohl's coupons & deals page for extra savings.
2. Weber Q2200 Liquid Propane BBQ Grills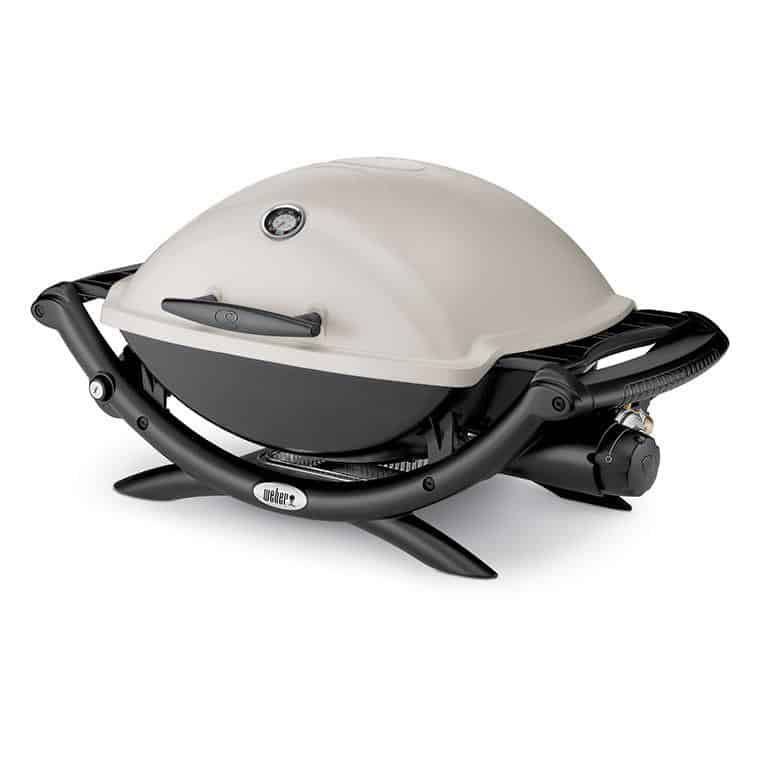 This one is about as big as you can get in the category of truly portable grills that you can fold up and carry away. It's simple electronic ignition button makes it easy to start, and other cool features include two folding side shelves, a removable grease tray, and a burner valve control. You can pick this one up at Home Depot for $249, and be sure to use these Home Depot coupons and deals to save.
3. Cuisinart CGG-200 Tabletop Gas BBQ Grills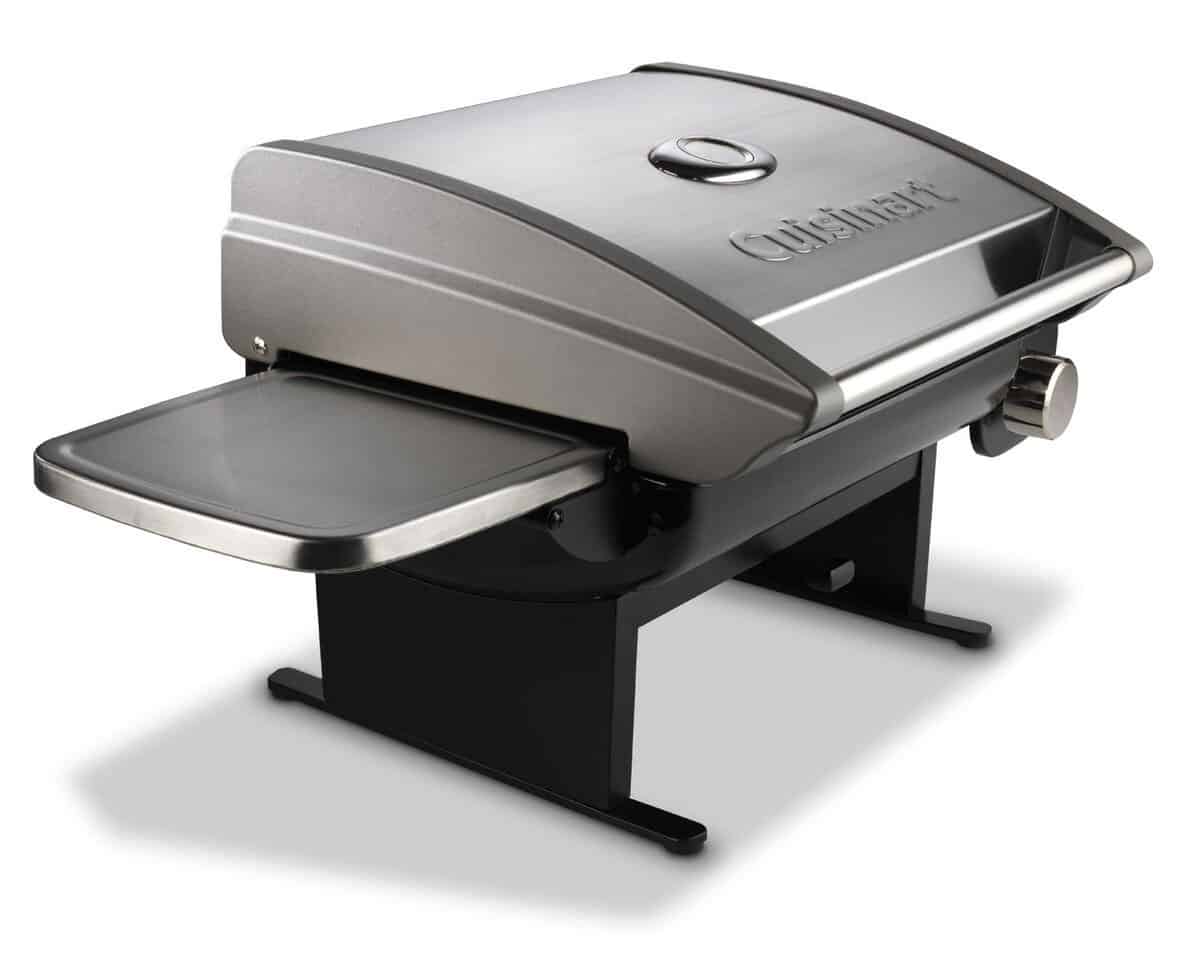 Despite it's compact size, this grill can hold up to 11 hamburger patties, making it ideal for family and larger group grilling. The cast iron standard grill gate, stainless steel lid and two side shelves look great, and the 12,000 BTUs, plus the twist-start ignition system, make starting the grill and controlling the temperature easy.
Get it at Bed, Bath & Beyond for $179.99, and be sure to use these coupons and deals to save.