I consider myself an evolved, independent and confident woman – in other words, I don't depend on anyone but me to bring home the bacon, fry it up in a pan, and buy a whole new stove if that's what it takes. So, when it comes to makeup, I make no apologies to the feminist goddesses when I say that the right shade of lip color, or an eye-popping eye shadow can really boost my mojo.
What doesn't boost my mojo, though, is paying ridiculous amounts of money for makeup products I love. But, I'm a brand loyalist. So, prior to researching this article, I was spending a small fortune on makeup, yet resistant to setting aside my department store favs (MAC, Clinique, Bobbie Brown) to try drugstore makeup products (Maybelline, L'Oréal, Cover Girl, etc.).
Well, I finally stepped up to the "palette" so to speak, and took what I call the "drugstore brand challenge." Over a span of several months, I bought, tried and threw out a bunch of different products from CVS, Walgreens, Target and Walmart. Much to my surprise, though, I did eventually find some that I actually liked as much, if not more, than my regular standbys. In fact, I'm still using most of them today. Of course, I wanted to share. Here are the ones that I'm hangin' on to for the long haul. Check them out. They just might make a convert out of you, too!
L'Oréal Infallible Paints Eyeliner ($9.99 CVS)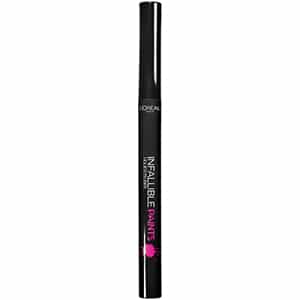 I really struggled to find a liquid eyeliner that I liked, but this one definitely fit the bill. I found this to be surprisingly easy to apply for both thin or thicker lines Makeup Products, thanks to the felt pen that seems longer than the others I've tried. It doesn't smug and it lasts all day, come rain or shine.
You can get it at CVS and be sure to use these CVS coupons and promo codes to save.
Maybelline New York Facestudio Master Blush Color & Highlight Kit ($9.98 Walmart)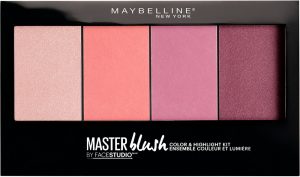 It's amazing what a difference the right blush can make when it comes to looking refreshed and awake, especially when you're not feeling so refreshed and awake. I love these pretty, highly blendable shades. They add the perfect pop of color to my cheeks while remaining very subtle looking. Perfect for the morning after a night of going big!
You can find this beautiful blush at Walmart. And don't forget to use these Walmart coupons, discounts and offers to save.
Revlon Color Stay Brow Crayon ($8.99 Target)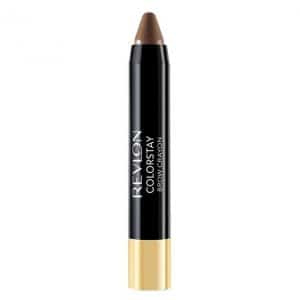 This makes filling in and taming brows a breeze! With just one swipe you can get softly defined, perfectly shaped eyebrows. I find I can easily blend with my "real" brows, and control the amount of color as I like. Plus, the wax formula is waterproof and lasts all day long!
Check out the Revlon Color Stay Brow Crayon at Target. Be sure to save using these Target coupons, offers and promo codes.
 e.l.f. Cosmetics Baked Eye Shadow Trio ($4 Walgreens)
I love this shadow! It really makes my eyes stand out without looking overly "done up." I apply it lightly for daytime wear, and then go a bit more heavy for nighttime outings. I also find that if I wet it just a bit, it has more a vibrant effect – great for a glam evening look. It's definitely long-lasting, so no re-apply throughout wears is necessary, which is big plus.
Get it at Walgreens. Don't forget to use these Walgreens coupons, codes and offers to save.
Physicians Formula Nude Wear Touch of Glow Foundation ($14.99 Ulta Beauty)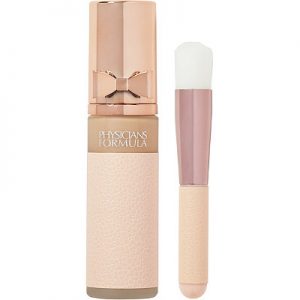 Truth be told, I hate most foundations. So many of them leave my skin looking dry and wrinkled, so I usually like to use a light powder makeup products instead. But one of my friends got me to try this one and, wow! I'm hooked. It feels surprisingly weightless on my skin, and it gives me just the right amount of coverage, while still looking like I'm wearing nothing at all! Very subtle and light, unlike most department store and drugstore foundations I've tried. I guess the name "Nude Wear Touch of Glow" sums it up pretty well!
Find this fab foundation at Ulta Beauty. As always, you've gotta use these Ulta Beauty coupons and offers to save!
Maybelline Color Sensational Creamy Matte Collection ($5.45 Bed, Bath & Beyond)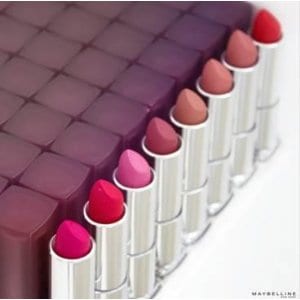 Before my "makeup challenge," I would only use one specific brand of matte lipstick. So, imagine my surprise when I discovered how much I love this Creamy Matte Collection. It really is a fantastic, low-cost substitute for my usual favorites, which is saying a lot.
I use the "Nude Nuance" for everyday use, and for nighttime, "Touch of Spice." For those of you who can wear bright red (unfortunately, I can't get away with it), people swear by the "Siren in Scarlet" color. Honestly, there are so many shades in this Color Sensation Creamy Matte Collection, I think you'll have no problem finding the perfect shade for you.
I get these at Bed, Bath & Beyond for just $5.49 each. You can save even more by using these Bed, Bath & Beyond coupons and promo codes.