Wrinkle Creams that Actually Work
I've tried A LOT of wrinkle creams…and thrown away A LOT of wrinkle creams. In fact, the only lone soldiers left in my fight against aging are a few products that maybe work, maybe don't. But, at least they show enough promise to give me pause before tossing them, too (hey, wrinkle creams are expensive).
Sound familiar? Then read on, because I know you well enough by now to guess that waving the white flag on this battle isn't something you (nor I) are willing to do. Lucky for us, the Good Housekeeping research institute has done the work for us. They tested 84 products over the course of 11 months to help anti-aging worshipers figure out which ones actually work. Here's a brief summary of their findings.
Best Facial Moisturizer With SPF 30
Neutrogena Rapid Wrinkle Repair Moisturizer SPF 30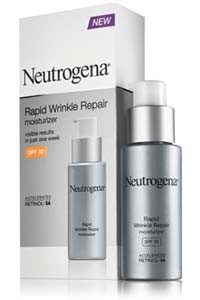 This one was a big winner. In fact, the tester reviews convinced me to give it a shot. I've only been using it for about a week, so I can't give you my personal opinion. But testers reported seeing an improvement in skin-tone, fine lines, and firming. As one reviewer put it, "This one is hands down the best wrinkle cream I've tried so far." Testing in the lab also confirmed that this retinol-infused day cream firmed and evened out skin. Get it at Target and be sure to save using these Target coupons and offers.
Best Night Cream With Retinol
La Prairie Cellular Power Charge Night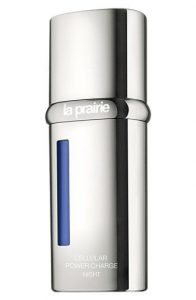 While this one is priced way out of my beauty budget ($295 for 1.35 oz.), it did emerge as the first-place retinol cream and the best night cream overall. As one tester put it, "This retinol product is unlike any I've ever used. The smoothness and even tone of my skin lets me go without makeup, which I normally would never do." The testers also found this product to be just as gentle on their skin as the non-retinol night cream winner, which is pretty rare considering that irritation is a common complaint among retinol users. The most affordable deal I found for this one was on Amazon, so I suggest buying it there and using these Amazon coupons and offers to save.
Best Night Cream Without Retinol
Boots No7 Lift & Luminate Night Cream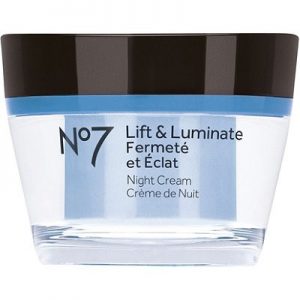 As I mentioned above, may people find that retinol irritates their skin and prefer to go with a non-retinal formula. For this category, Boots No7 Lift & Luminate Night Cream won hands down, and being priced at $25 for 1.6 oz., it's reasonably affordable for the average buyer (like me). Boots No7 received impressive scores for improving spots, increasing firming and adding extra moisturizing to the skin. One reviewer raves, "I've received compliments from friends, family, and coworkers about the glow in my face." You can find Boots No7 Lift & Luminate Night Cream on Ulta.com and be sure to use these Ulta Beauty coupons and offers to save.
Hopefully this study helps you navigate the confusing world of wrinkle creams a little bit better. Of course, I would love to hear how your experience has been, so please share comments about those you've tried and loved! Because, hey, we're in this anti-aging war together, right??