The NFL pre-season is kicking off this month and we all know what that means….tailgating season is coming! Yes, even if you're like me and aren't that into football (sorry, gotta be honest here), tailgating is a fun fall-winter football tradition not to be missed.
So, to help get your party started, here are 4 cool tailgating products for 2017 that can make your tailgate party one for the playbooks.
1. Coleman Road Trip LXE Portable Gas Grill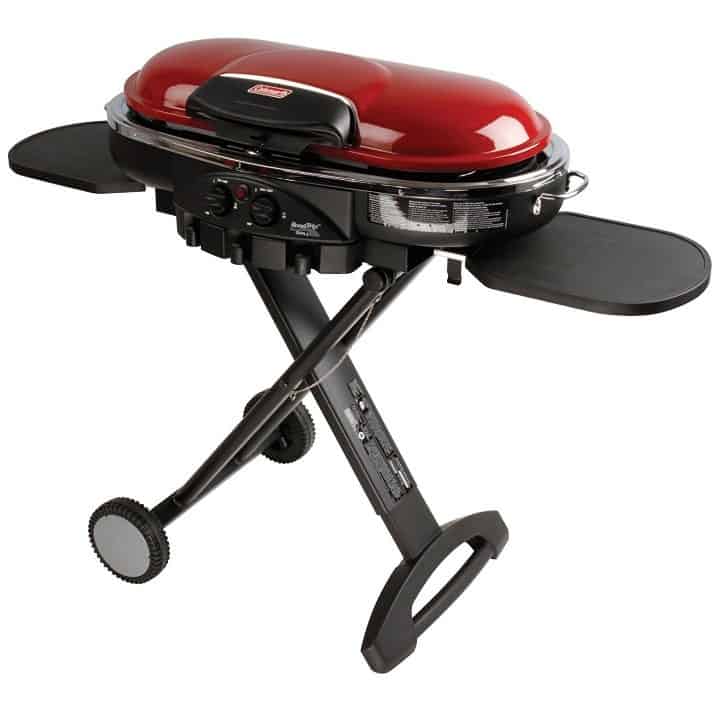 Portable grills are getting more and more popular, so manufacturers are making them better and better. You can now get portable grills that run on charcoal, propane gas, electricity and even solar power. There are models that range in price anywhere from $30 for the bare bones models, and up to $500 for the swanky ones.
One of our mid-range favorites is the RoadTrip Portable LXE Gas Grill by Coleman. You can get one at Kohl's for $189 and it is perfect for everything from tailgating parties and camping trips, to spur-of-the-moment shindigs in your backyard. Be sure to check out our Kohl's coupons & deals page for extra savings.
2. Arctic Zone Ultra Collapsible Wheeled Cooler
Football fans momentarily set aside their rivalries and let out a unified "wooohooo" when someone finally came up with the cooler-on-wheels concept. Just try lugging a cooler packed with beer and BBQ fixin's across a chilly parking lot, and you'll get it, quick.
Wheeled coolers are available in a variety of sizes, from small 12-inch, soft-sided versions to huge 80-quart ones. We like the Arctic Zone Ultra because it features a back-saving adjustable shoulder strap and a removable terrain cart that can hold up to 100 lbs. You can get it on Amazon for $79.99 and it's well worth every penny!
3. Coleman Oversized Quad Chair with Cooler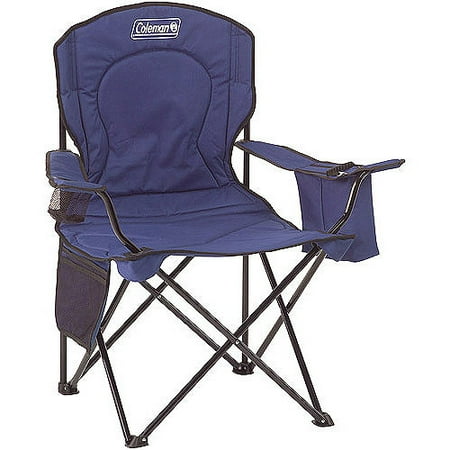 If you're gonna tailgate, you've gotta get a comfy chair, right? Well, Coleman does it again when it comes to tailgating essentials. We happen to love this Oversized Quad Chair because it's one of the more sturdy and comfortable tailgating chairs we've tried. Its padded seat makes it super cushy and it even includes a cooler that holds up to 4 cans and an ice pack. You can get it at Walmart.com for around $30 or you can use one of our Walmart coupons to get it for less.
4. Big Blue Party Indoor-Outdoor Bluetooth Speaker
Long gone are the days when an old AM/FM radio was enough to satisfy serious tailgaters. With all of today's advanced sound technology, it's easier than ever to supply the party with some pumpin' sounds. Whether you're streaming pre-game sports talk or starting the party with the perfect playlist, we think this Big Blue Speaker is a great pick.
Weighing in at just 14.7 pounds, it's easy to haul and it features 4 -speaker drivers, a subwoofer, and a passive radiator that kicks out a solid 72 watts. Audio quality is very good and it's often compared to higher-end BOSE speakers. Simply put, it's a solid, top-quality product that comes highly recommended. Get it at Jet.com for $179.99, and make sure to use one of these Jet.com coupons & deals for extra savings.