Father's Day is the perfect time to show your dad how much you love him. The problem is that it's hard to do that if you give him the same present that he's received dozens of times. While an aftershave bottle and a razor set might have made him smile the first few times, after a while, all those gifts say is, "I didn't know what else to buy."
Make this Father's Day the year that you shake things up by giving him something that he will truly appreciate – something that shows him how well you know him. Consider one of these eight products that steer away from typical gifts for dads.
1. Escape Room in an Envelope
Activities make amazing gifts – especially when you can do the activity as a family! The Escape Room in an Envelope from Not on the High Street is an awesome gift for dads who love to play games. Inside the envelope is a mystery that your dad and the rest of the family can spend the day unraveling. It is fun, exciting, and will create a Father's Day that will go down in history!
Buy it now :Escape Room in an Envelope, $19.85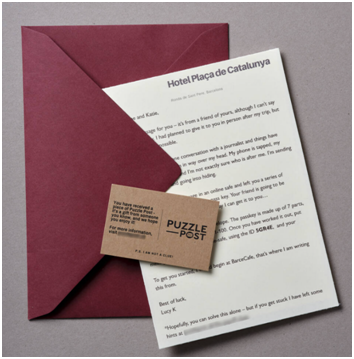 2: MyHeritage DNA
For another activity-based Father's Day present, consider getting your dad a MyHeritage DNA kit, which will show him his family history. The kit allows him to take a journey through his past, discovering new information that will make Father's Day even more special. Plus, you might discover some things about your own family history!
It's a gift from the heart. Rather than another gadget that he will only use once or twice, a MyHeritage DNA kit provides your dad with an insight into his personal history. It's a gift he won't forget anytime soon.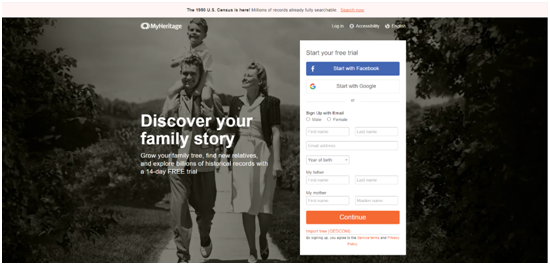 MyHeritage Promos:Free 14-day trial – prices vary depending on your preference of service. Prices range from $89 up to $299.
3: So Glad You're My Dad Photo Whiskey Glass
Personalized gifts are always a winner, especially when combined with an item that the recipient already loves! If your dad is a whiskey drinker, he will certainly love the personalized whiskey glass from Bed Bath & Beyond. It serves as a whiskey glass and contains pictures and words of your choice. Every time he takes a sip, the glass will remind him of his family (and how great a gift-giver you are!).
Whether he's having a small glass before bed or enjoying some relaxation at the weekend, this glass will elevate his whiskey experience. You could even pair this gift with an aged bottle if you're feeling especially generous.
Buy it now :So Glad You're My Dad Photo Whiskey Glass, $15.99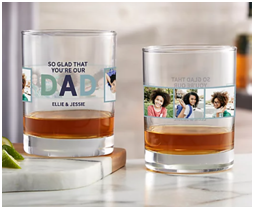 4: Garage Storage Cabinet System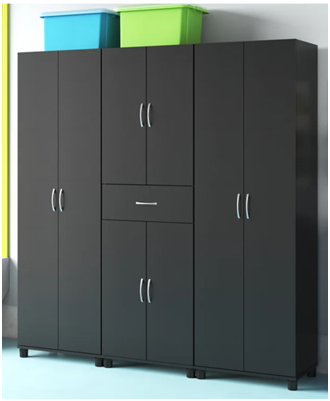 Does your dad have way too many items clogging up the home? Maybe he struggles to keep track of all of his bits and bobs? If the garage is jam-packed and he wants some more space of his own, the garage storage cabinet system from Wayfair makes the perfect Father's Day gift.
This storage system is spacious, sophisticated, and handy for storing multiple items. Whether your dad has a collection of coins, loves to buy new tools, or wants more space for his notebooks, this cabinet does the job perfectly.
Wayfair Promos: Garage Storage Cabinet System, $404.99
5: The 'Best Dad' Bear
Build-a-bear is not just for kids! While you might only walk into build-a-bear with a child, it can serve as an excellent place to purchase a Father's Day gift, especially if you're giving him a present from a younger child!
The 'Best Dad' bear is adorable and unique. While your dad might not snuggle up to teddy bears like he did when he was a kid, it's an item that he will happily cherish forever. Plus, you can add a scent or a sound to it! Say "Happy Father's Day" and watch their face light up.
Build a Bear Coupons: The 'Best Dad' Bear, $22.25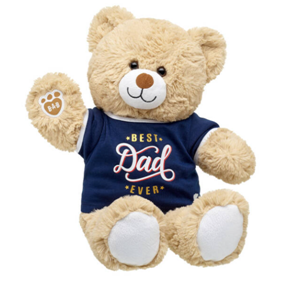 6: A Father's Day Yard Sign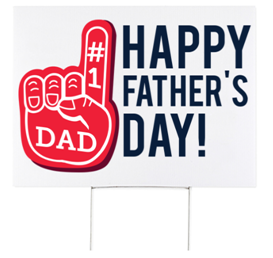 Do you plan on throwing a get-together for Father's Day? Perhaps the whole family is coming around for food, drinks, and reminiscing? If so, decorate for the occasion by getting a Father's Day sign to hang in the yard.
If you really want to surprise him, get him out of the house for the day while you decorate – finishing with this awesome sign. It's small touches like these that make the day truly special.
ForYourParty Sales:Father's Day Yard Sign, $24.90
7: Au Noir Shirt
When was the last time your dad updated your wardrobe? Does he still wear that jersey from the nineties? If so, give your dad the stylish makeover he deserves by treating him to new clothes. The Au Noir Shirt is perfect. It's high-quality, sophisticated, and ideal for fancy events– he will look amazing in it! This shirt might even inspire him to start buying himself some new, stylish clothes.
Buy it now:Au Noir Shirt, $168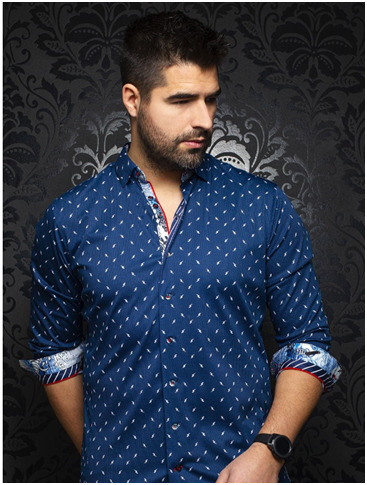 8: A Bourbon Subscription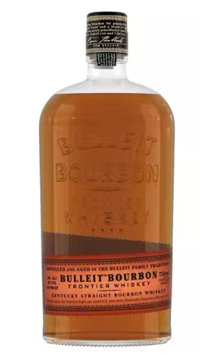 What is better than one Father's Day gift? Multiple gifts, of course! You don't have to spend your day wrapping multiple presents to show your dad how much you love him. Instead, treat him to a subscription that will make him smile over and over again.
A bourbon subscription is perfect – especially if your dad enjoys a glass at the end of a long day! With this subscription, your dad will open the door to a fresh bottle of bourbon every single month (starting from Father's Day). It's the kind of gift that keeps on giving.
The whiskey is of the highest quality, so he is sure to savor every single sip. Plus, he can share it with his friends, which is sure to make him even more popular! Once the last drop gets poured, another bottle will appear at his door. If you treat your dad to this gift, you will receive more than one thank you!
Drizly Offers: A Bourbon Subscription from $32.99 up to $42.99
Cut the habit of buying a last-minute, average gift for your dad this Father's Day. Instead of getting him another pair of slippers, treat him to something he will truly appreciate. Whether you buy him a bourbon subscription, a DNA kit, a stylish shirt, or a personalized whiskey glass, he is sure to appreciate the extra thought you put in.