After browsing the internet for Father's Day gifts, I was left with the overwhelming impression that every dad on earth is a golf-playing, beer-guzzling, obsessed griller who has a strong affinity (or tolerance) for ugly socks and bad potty jokes. Well, I'm proud to say that my dad doesn't fall under any of those categories (ok, maybe just one). So needless to say, I needed to think outside the Father's Day gifts-box a bit.
Here are 5 ideas that I think are great for those dads who deserve a whole lot better than the usual dad's day doozies.
Premium Coffee/Espresso Machine
Coming from a long line of obsessed coffee addicts, it seems fitting for me to put this first on my list. And, let me tell you, there are some pretty amazing new coffee and espresso machines out there right now.
I happen to love the new "smart" ones made by premium brands like Nespresso and De'Longhi, which allow you to control them from your smartphone or tablet via Bluetooth. You can schedule brew time and start a brew remotely, and even manage/reorder your capsule stock from your smartphone. You can find these awesome machines at places like Williams-Somoma and Sur-La-Table, which often feature coupons and deals on all kinds of machines. So, dad will never run the risk of waking up without a fresh brew of his blessed beverage, and you won't break the bank giving him a great gift.
Portable Grills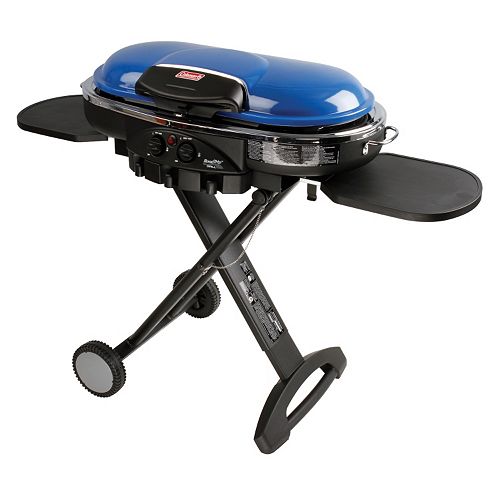 OK, I know I said earlier that grilling-related Father's Day gifts are kind of overplayed, but I've got to make an exception on this one. Portable grills are getting more and more popular, meaning manufacturers are making them better and better.
You can now get portable grills that run on charcoal, propane gas, electricity and even solar power. There are models that range in price anywhere from $20-$30 to $400-$500. One of my friends loves his RoadTrip Portable Gas Grill by Coleman. He got it at Kohl's for around $110 and he uses it for everything from tailgating parties and camping trips, to spur-of-the-moment shindigs in his backyard. Home Depot and Walmart also feature a wide array of portable and regular grills that're sure to get any grill-daddy doing his happy dance.
Fancy Shave Kit
This is not your father's, father's shaving kit! In other words, shaving kits are a whole lot snazzier than they used to be. Just check out sites like The Art of Shaving and Classic Shaving to see how men value a good home shave as a rejuvenating ritual and welcomed reprieve from mundane grooming. Shaving kits often include top-quality razors, brushes, creams and lotions that promise to provide an ultra-close shave while warding off ingrown hairs, razor burn, and nicks. And while the deluxe, high-end kits can be quite costly, there are plenty of affordable options that are sufficiently skin-pampering. You can also find great coupons and deals at department stores like Macys and Neiman Marcus, where you can get kits in every price-range, or just buy products separately and create one of your own.
Shearling Slippers
OK, what dad doesn't love coming home after a long day and slipping on a pair of oh-so-soft shearling slippers? In fact, few things are as fast-acting in helping dad transition from "ugh" to "ahhh" than luxurious footwear. And lucky for you, gift-giver, there are many of these slippers to choose from, at all prices, styles and fits. UGG is always a great go-to, and Overland.com is another source for high-quality, well-crafted shearling slip-ons. And if you're looking for a comfy robe or super-soft jammies to complete dad's ultimate evening unwind, check out Bloomingdale's, Brooks Brothers and Hugo Boss for plenty of choices at every price-point.
Virtual Reality Headset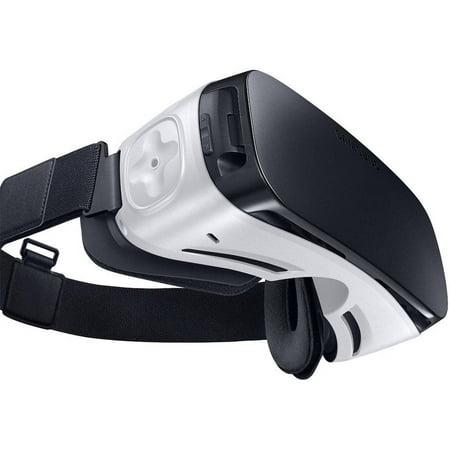 If a totally immersive digital experience is what does it for your dad, why not give him a virtual reality headset to help him escape right from his easy chair. PC magazine does a great review of The Best VR Headsets in 2017, and you can find a wide array of headsets that fit any budget at online retailers like Best Buy and Target. I've recently heard a lot of buzz about a great, reasonably priced headset from Samsung, called the Gear VR Headset, priced at around $100. You can also find coupons and deals on VR PCs, gaming and accessories at Microsoft and Dell.
So, as promised, there really are plenty of not-so-typical Father's Day gifts that'll show dad your gratitude for all he does. And, if you haven't already, be sure to download Gumdrop for FREE before you start your shopping, to ensure that you're saving the most while making all your online purchases. Gumdrop will automatically give you savings alerts from the sites you shop, instantly apply savings at checkout, and send Goodshop's donation directly to your cause. Get Gumdrop FREE!