Whether you don't fancy going to a party or haven't been invited to one, there is no reason you can't have an amazing Independence Day from the comfort of your own home.
From outdoor games to party decorations, Independence Day themed movies, to at-home fireworks, read on to discover 8 ways to celebrate this popular American holiday without stepping outside your front door.
Plus, if you are on a tight budget, all you need to do is apply one of our top-rated coupons or promotional codes and see the price of your items drop! Don't forget to also look out for free shipping codes that allow you to have your purchase delivered directly to your door at no extra cost!
Ready to find out how you can enjoy the perfect at-home Independence Day celebration?
Well, let's crack on!
Hang up decorations
Have a pool party
Bake some themed cupcakes
Relax in the backyard
Watch a movie
If you would prefer to chill on the couch on the 4th of July, there are plenty of Independence Day movies for you to choose from.
Sign up to Amazon Prime for free using a Goodshop promotional code and enjoy classic American movies, including Independence Day, Yankee Doodle Dandy, and The American President. All you need to do is add some movie snacks and drinks, and you have the perfect chilled-out afternoon.
Enjoy a Free Amazon Prime Video Trial Now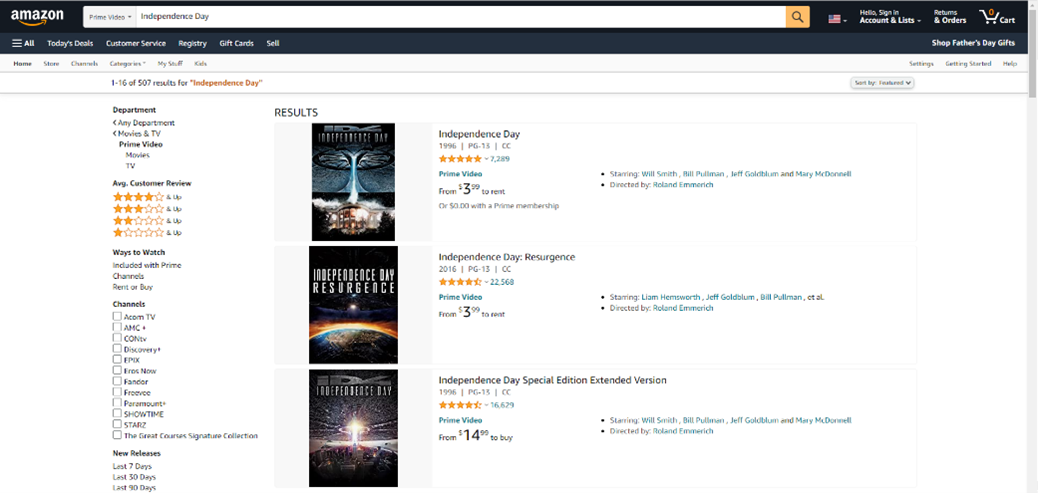 Get your glow on
Make a keepsake quilt
Keep it Simple with a Themed Book
And there you have it – 8 fun and fabulous ways that you can celebrate Independence Day from the comfort of your own home. Don't forget to apply a Goodshop coupon or promotional code to each purchase so that you can enjoy all the must-have items for less.
Plus, look out for free shipping codes that promise to deliver your purchases for free in time for the big day!