My brother's birthday is coming up and I was browsing the internet for some good gifts ideas. It didn't take long for me to realize that the typical gifts for guys is pretty well limited to sports-fan gear, beer-drinking accessories and outrageous socks that my brother wouldn't be caught dead wearing.
Well, after soothing my frustration with a few purchases for myself (hey, it helps me relax), I did end up finding some gifts for guys ideas that were pretty darn cool. And, of course, I wanted to share. Here they are:
Premium Coffee/Espresso Machine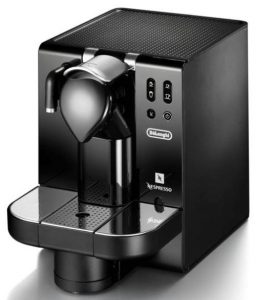 Coming from a long line of obsessed coffee addicts, it seems fitting for me to put this first on my list. And, let me tell you, there are some pretty amazing new coffee and espresso machines out there right now.
I happen to love the new "smart" ones made by premium brands like Nespresso and De'Longhi. These allow you to control them from your smartphone or tablet via Bluetooth. You can schedule brew time and start a brew remotely, and even manage/reorder your capsule stock from your smartphone. You can find these awesome machines at places like Williams-Somoma and Sur-La-Table. Click on the store links to get coupons and deals for both.
Fancy Shave Kit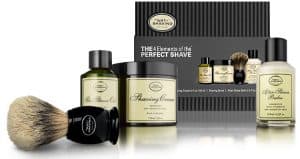 I wasn't sure about this one at first. It seemed too "typical" until I checked it out and found that shaving kits are a whole lot snazzier than they used to be. Just check out sites like The Art of Shaving to see how men value a good home shave as a rejuvenating ritual and welcomed reprieve from mundane grooming.
Shaving kits often include top-quality razors, brushes, creams and lotions. And while the deluxe, high-end kits can be quite costly, there are plenty of affordable options that are sufficiently skin-pampering. You can find wide selections at department stores like Macys and Neiman Marcus, where can get kits in every price-range, or just buy products separately and create one of your own. Click on the store links to get coupons and deals.
Shearling Slippers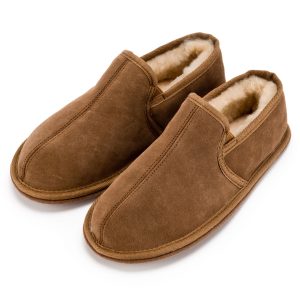 OK, what guy doesn't love coming home after a long day and slipping on a pair of oh-so-soft shearling slippers? In fact, few things are as fast-acting in helping a grumpy guy transition from "ugh" to "ahhh" than comfy footwear. And lucky for you, gifts for guys, there are many of these slippers to choose from, at all prices, styles and fits. UGG is always a great go-to, and Overland.com is another source for high-quality, well-crafted shearling slip-ons. Be sure to click on links for coupons and deals.
Virtual Reality Headset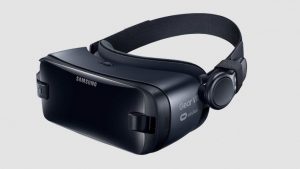 If a totally immersive digital experience is something your guy will really get into, why not give him a virtual reality headset to help him escape. PC magazine does a great review of The Best VR Headsets in 2017, and you can find a wide array of headsets that fit any budget at online retailers like Best Buy and Target. Click on links for coupons and deals.