Who doesn't love an American holiday?
From Thanksgiving to Christmas, New Year to Valentine's Day, Easter to St Patrick's Day, all these great holidays offer you the chance to spend time with your friends and family, take some much-needed time off work, and enjoy a whole host of delicious food and drink.
However, what if we told you we could make your next holiday get-together even more special without breaking the bank?
With holiday decorations that guarantee to wow, gift ideas that the whole family will love, and personalized holiday outfits for all ages, we have put together a list of eight awesome items that promise to make your next holiday season one to remember for many years to come.
Plus, don't forget to use our daily discount codes to enjoy even more savings on these must-have holiday items.
If you order today, you may even be able to enjoy free shipping before the holidays!
1. Bertello Outdoor Pizza Oven Bundle – Amazon
Whatever time of year it is, everyone loves to enjoy a bit of Al Fresco dining over the holidays. For those that love Italian food, this premium outdoor pizza oven from Amazon is a must-buy.
Allowing you to cook with wood and gas, you won't get a more authentic pizza experience. Saving you from making a trip to Italy, you could bring this pizza oven out on every holiday if you want. Can't you just smell the freshly baked dough and melting mozzarella already?
Amazon Coupon Codes – Bertello Outdoor Pizza Oven Bundle $299.99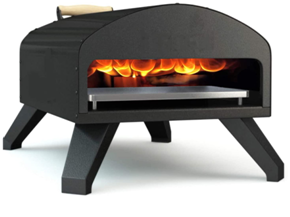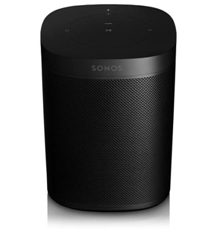 2. Sonos Speaker – Abt.com
Is it really the holidays without any dancing? Whether you are planning to throw your own festive party or you what to get down and boogie with your family, this speaker guarantees to get everyone up on the dancefloor.
Portable in its design, this superior speaker can be placed on a shelf in the kitchen while you cook, brought into the living room for everyone to enjoy, or even used in the shower! This is the ideal item for all the holidays, but also all the other days in between.
The Sonos speaker is compatible with all voice assistants, so if you need any last-minute shopping or you have a cooking question, you can rely on this multi-tasking device to get you through any holiday crisis.
Abt.com Discount Codes – Sonos Speaker, $219
3. Novelty T-Shirts – 80stees.com
Do you and your family love to dress up over the holidays? If yes, then this is the website for you. Whether you are looking for a new Christmas movie-themed t-shirt or you want to rock a horror t-shirt for Halloween, there is something for everyone at 80stees.com.
Need a theme for your next holiday get-together? You'll find plenty of inspiration for all the major holidays, including Christmas, Easter, and even St Patrick's Day.
What are you waiting for? Celebrate the next American holiday in style with 80stees.com.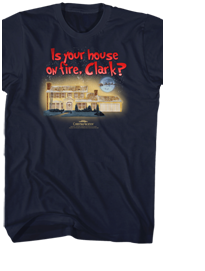 4. Bar cart – Serena and Lily
If you love to create special areas of interest in your home over the holidays, such as a festive cocktail section or hot cocoa bar, then this versatile cart will stand you in good stead for many years to come.
This high-quality antique cart is made from handwoven rattan and features brass casters so you can glide it across the room with ease. Choose to add your favorite spirits, a range of festive cocktails, or some non-alcoholic drinks for the kids.
Serena and Lily Coupons: South Seas Slide Cart, $548
5. Wine Favor Bags – Wine Library
Who says that party bags are just for kids? If you are having an intimate get-together with family or friends over the holiday season, why not treat them to a bottle of wine of their way out?
Wine Library offers a wide range of high-quality wines, including whites, reds, and rosés, with a whole section of wines under $10 and more luxury offerings for those who want to splash the cash.
You can even personalize their wine favor bag with a message and recommendation for food pairings for a truly bespoke holiday gift.
Don't miss our Wine Library free shipping codes that will save you even more money on fine wines for the holidays.
Wine Library Promo Codes: 2018 Casas Del Toqui Court Rollan Filius Blend De Blends Red, $29.99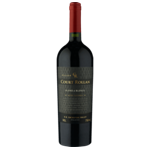 6. Holiday Gift Baskets – GourmetGiftBaskets.com
Finding the perfect gifts for your loved ones can be a stressful experience, especially if you have lots of people to buy for. Fortunately, there is a simple solution – a holiday gift basket.
With options to suit all budgets, you can find gift baskets for all the major American holidays, including Christmas, Easter, Thanksgiving, St Valentine's Day, Mother's Day, and Father's Day.
Whether you need a gift basket for him, for her, for adults-only, or for kids, you won't find a better selection anywhere else.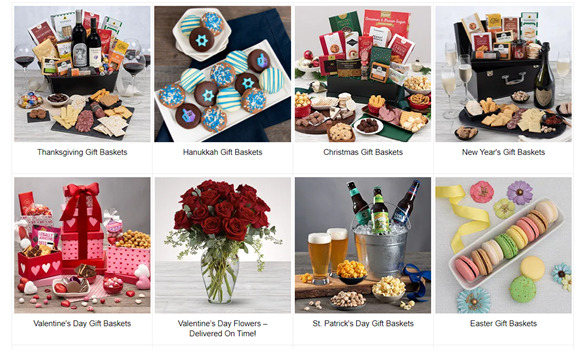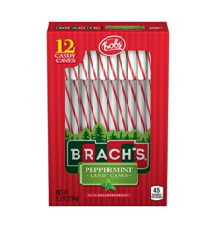 7. Bulk Candy – Candywarehouse.com
It doesn't matter if it's Halloween, Easter, Christmas, or Valentine's Day; candy is always needed over the holidays. Candywarehouse.com is a one-stop-shop for all your candy needs. Shop candy canes, candy bars, candy buttons, candy corn, candy favors, and so much more.
Plus, you can even buy in bulk and save even more money on satisfying your and your family's sweet tooth.
8. Holiday Inflatables – Walmart
Do you love to decorate your outdoor space over the holidays? Walmart has everything you need to make your home the envy of your neighborhood. Whether you are looking for an inflatable Santa for Christmas, some new outdoor lights for the New Year, or a spooky ghost for Halloween, you won't find better deals on outdoor decorations for less anywhere else.
Don't worry if you have missed Black Friday, as we can help you get the biggest savings at Walmart all year round. Check out their holiday sales below.
Walmart Special Offers: Holiday Time 14ft Santa Inflatable, $89.00