If you're anything like me, you buy, and lose, a lot of sunglasses. As a result of my shady slip-ups (sorry, couldn't resist), I spend a lot of time shopping for sunglasses. This has made me a bit of a pro in narrowing down the seemingly endless choices out there, and finding the right ones for me. And, now I feel it my duty to pass along some sunglasses shopping not-so-secret secrets to my fellow shoppers who also hear themselves saying, "Ugh, I lost my sunglasses again!"
Start with Your Shape:
Most sunglasses retailers will help you narrow down the right pair by categorizing their styles by face shape. So, your first step should be to figure out if your face is round, oval, heart or square. I suggest asking a friend, using the mirror, or snapping a selfie to help guide you.
Once you've found your face shape, then you can begin picking sunglasses that will compliment your features. Here's a short guide to help get you started.
Round Face: Your face has a soft, circular shape with less defined angles. You want sunglasses that feature more sharp, angular lines to help set off the roundness of your face. Try oversized, rectangular and cat-eye frames. One of my favorites:
MICHAEL KORS-MITZI I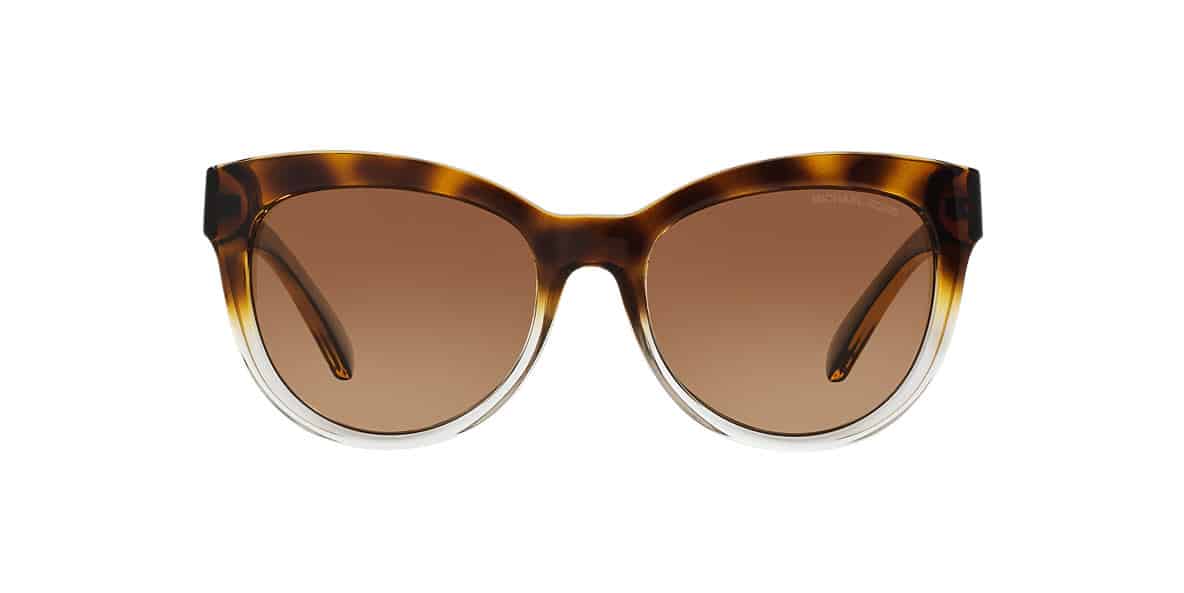 Save on these and other fashionable Michael Kors styles by using these coupons and deals.
Rectandular Shape: You have a strong jaw that's pretty much the same width as your forehead, and your chin is not too defined. You want sunglasses with rounder frames and a softer look to them. Try aviator, oversized or wayfarer styles. One of my favorites:
RAY-BAN ERIKA
Find these and other shades perfect for rectangular shaped faces at Sunglass Hut. Just be sure to use these coupons and deals to save.
Oval Shape: You have balanced features with your chin being slightly more narrow than your forehead. You can get away with both round and square frames. Just keep proportions in mind and be sure to not go too big or too small for you face. Check out aviator, retro-square, oversized, and cat-eye. One of my favorites:
RAY-BAN CLUBMASTER
Take a looksy at the Ray Ban site to see other cool Ray-Ban styles, and save lots by using these coupons and deals.
Heart Shape: You have a broader forehead, and your face narrows at your chin and jawbones. Any frames that are wider at the top than they are on the bottom work well for you. Try retro-square, cat-eye and sport. One of my favorites:
TORY BIRCH CAT-EYE
Be sure you use these coupons and deals to save on these and other stlylish Tory Birch sunglasses.
So, with some new sunglasses shopping tips and tricks up your sleeve, you'll have a much easier time shopping for shades now, or in the…ahem…near future. Plus, maybe next time you do end up losing a pair, instead of thinking "ugh," with frustration, you'll think "oooh" with anticipation, knowing this is your chance to find your next perfect pair.
P.S. Oh, and to help out with the guilt factor of frequent sunglasses fumbles, here are more eyewear coupons & deals to help you save.