If you're serious about truly getting the best deals when you shop online, you should have a great browser extension Gumdrop that automatically adds coupons and deals while you're in the process of shopping.
Meet Gumdrop by Goodshop, the magical auto-adder of coupons, just released and growing every day.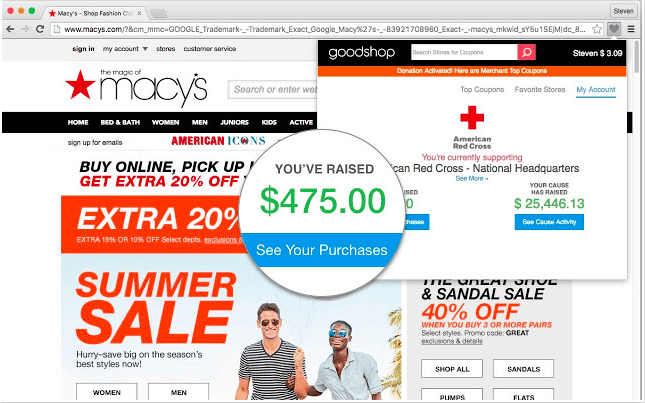 Imagine you're at an online store. Gumdrop will find every deal available to you, all while you never leave the page.
But the best part? This simple add-on for Safari, Firefox and Chrome donates money for good causes virtually anywhere you can shop online. Download Gumdrop and start shopping! Then, money will be donated directly to whatever cause you select on Goodshop from whatever online store you're shopping on.
Here's how it works:
1. Find it at Goodshop, in the Chrome Web Store, the Mac App Store or via Firefox Add-ons, then add it to your browser.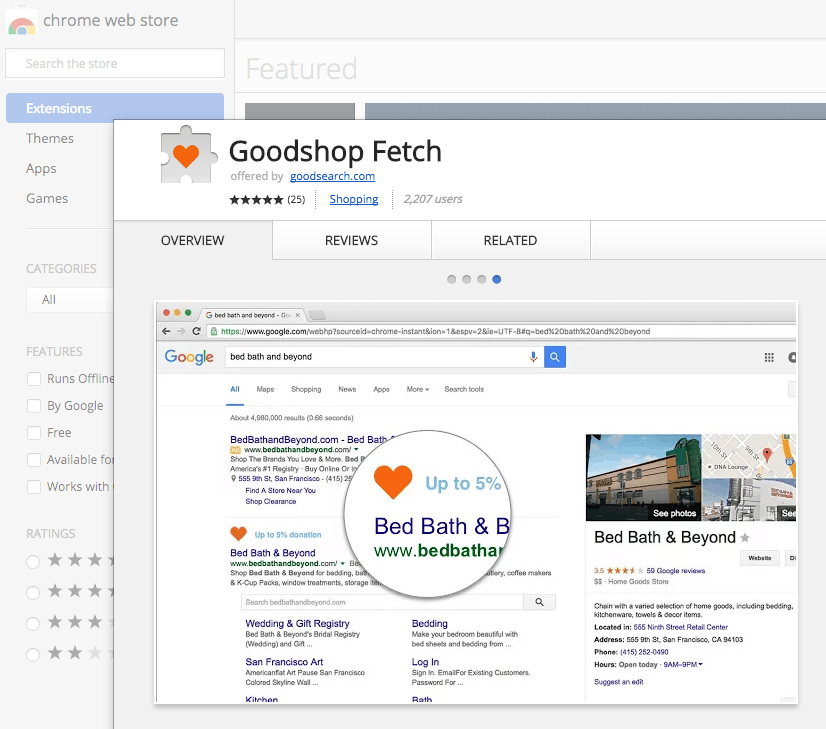 2.Shop online where you already do. If there are coupons or deals available, the heart in the top left will start flashing and a modal box will appear on your screen.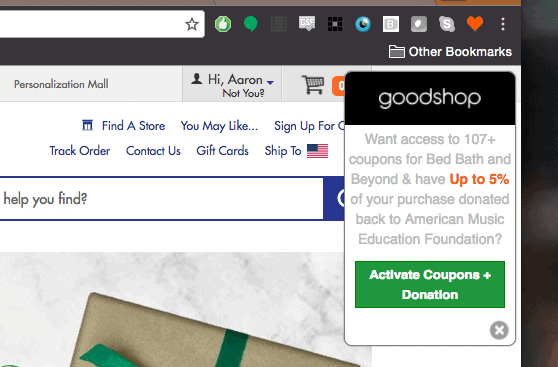 3. Click to activate coupons/deals.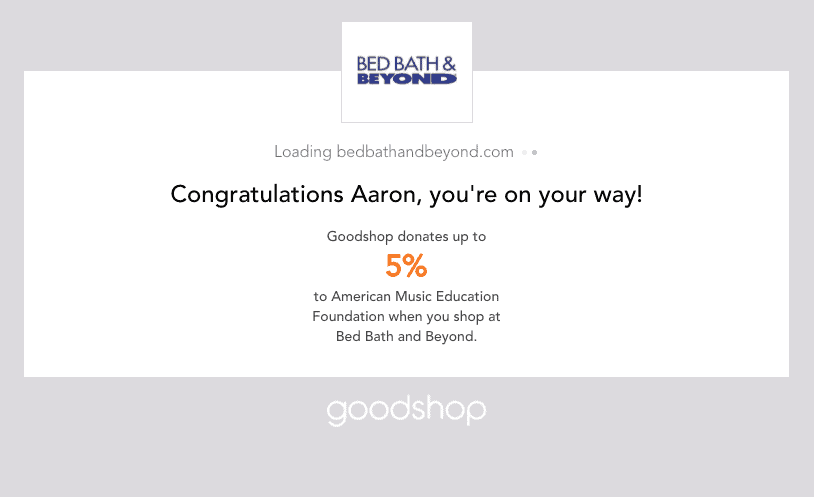 4. Now, you'll have access to all the coupons you need without ever leaving the site!
It's smart, convenient and time saving. Over the course of a year, you could save hundreds, or even thousands, of dollars.
So add Gumdrop now and check it out!
Automatically Find & Apply Coupons With Gumdrop