Whether you want to raise money to support a nonprofit, cover your medical expenses, or fund a creative project, crowdfunding is a quick and easy way to collect the funds you need.
Before you can launch your campaign, you'll need to pick a crowdfunding website to host your fundraiser. With over 190 crowdfunding platforms in the United States alone, there are plenty of options to choose from.
However, not every crowdfunding platform is created the same. In fact, some are designed for specific causes or projects to help you reach your intended audience.
To help you find the website that fits your specific fundraising needs, we compiled a list of our top two most recommended crowdfunding platforms and five other capable fundraising websites:
Fundly

Kickstarter

Razoo

GoFundMe

Deposit a Gift

Indiegogo

RallyMe
We'll discuss features, pricing, and much more to help you narrow down your options. If you're looking for an in-depth guide to raising money online, discover more crowdfunding tips and tricks with Double the Donation's complete guide.

1. Fundly
—
Crowdfunding For All Causes
Overview
With a strong emphasis on visual storytelling—mainly through videos and images—Fundly is a crowdfunding website that understands the need to stand out. Users can create interactive slideshows on the front of the fundraising page to grab readers' attention.
Fundly's platform welcomes projects and causes of any type, so users can raise money for schools, nonprofits, or medical expenses.
Every fundraising page is fully customizable and mobile responsive so that your campaign can connect with even more supporters.
Unique Features
Fundly is our top choice for crowdfunding campaigns of all causes because it comes with a whole host of unique features that can take your fundraiser to the next level.
Here are some of the features that set Fundly apart from other fundraising websites:
Fully customizable pages.

While most websites let you adjust the color scheme and add images, Fundly's website can be customized even further. You can change the background, add your logo, and so much more!
Top-notch integrations.

Aside from the typical social sharing integrations, campaign creators can import their contacts (from Gmail, Yahoo, Survey Money, and Constant Contact) and send out customized emails to ask for donations.
Easy-to-use management tools.

Campaign creators can update and manage their crowdfunding campaign from any device, making it easy to share updates and check on your progress.
Why We Recommend It
Fundly is the leading crowdfunding platform because it has helped individuals and organizations raise over $330 million. The Fundly team understands that every little bit raised counts! As such, users don't have to raise a minimum amount to keep funds.
With plenty of helpful resources, responsive customer support, and a strong track record of success, Fundly helps set your campaign up to reach—and even exceed—your goals.
Pricing
Anyone can start a crowdfunding campaign on Fundly for free. Once you start raising funds, you'll have to pay a 4.9% platform fee and 2.9% + $0.30 per transaction.
[Visit Fundly's website to start a campaign today!]
[youtube https://www.youtube.com/watch?v=859wkWzMo1w]
---

2. Kickstarter
—
Crowdfunding For Creative Projects
Overview
Kickstarter is a fundraising website that is exclusively for technology and creative projects. Artists and creators looking to release an album, direct a film, or design a product can all raise money on Kickstarter's platform.
To create a campaign, users must set a fundraising goal and offer perks to their supporters. Having awesome incentives is important because Kickstarter is a keep-it-all platform, which means that campaign creators have to reach their goals to receive any money.
Kickstarter's easy-to-use tools allow fundraisers to set up a crowdfunding campaign in just a few minutes so that they can start raising money quickly.
Unique Features
When you create a campaign on Kickstarter, you can expect features like:
FAQ sections.

Give potential donors the opportunity to ask questions about your project or how the funds will be used. This section allows donors to get more in-depth information that could lead them to contribute.
Tracking tools.

Kickstarter makes it easy for both users and supporters to track the success of a campaign. For instance, you can see how many backers come from different areas of the world or how many are new to Kickstarter.
Kickstarter's feature page.

The crowdfunding website has a section on their homepage that features new, interesting campaigns. With such a large community of supporters backing multiple campaigns, getting on this page can help propel your campaign to success.
Why We Recommend It
With over $3.1 billion pledged and 126,771 projects fully funded, Kickstarter is the number one crowdfunding website for creative projects.
This fundraising website has an enormous global community with over 10 million people around the world backing Kickstarter campaigns. Plus, the platform was designed to showcase products and projects to help artists and entrepreneurs raise more money.
Pricing
If your campaign reaches or exceeds your goals, Kickstarter will collect a 5% platform fee from the total funds raised. You'll also pay a 3% + $0.20 per pledge that will go to a third-party payment processor.
[Check out Kickstarter's website to learn more about their crowdfunding platform]
[youtube https://www.youtube.com/watch?v=qcR_UHV0tKE]
---

3. Razoo
—
Crowdfunding for Life Events
Overview
Individuals, teams, and organizations can use Razoo to raise funds for life events and charities. This platform focuses on using social integrations, community drive, and a quick donation process to help users reach their goals.
The fundraising pages on Razoo give you plenty of room to add images and videos, tell your story, and include a useful breakdown of how the funds will be used.
In addition to their crowdfunding tools, Razoo implements effective 24-hour giving days. Groups or nonprofits can register to participate in the event and spread the word through social media and email.
Why We Recommend It
Every campaign created on Razoo has a dedicated project manager who will help you improve your campaign as well as a customer support team that can help you with technical issues. When you create a fundraiser, you'll have the support you need to reach your goals and realize your project or mission.
Pricing
Razoo has two pricing packages: a 4% service fee for charitable campaigns and a 5% fee for personal campaigns. All campaigns also pay 2.9% +$0.30 per transaction for payment processing.
[Learn more about Razoo's crowdfunding platform]
[youtube https://www.youtube.com/watch?v=H1yvxGK0rLc]
---
4. GoFundMe
—
Fundraising For All Causes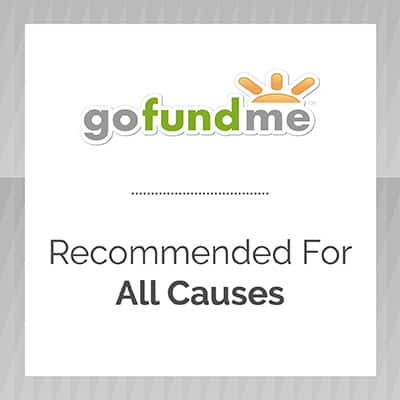 Overview
GoFundMe is probably one of the more well-known crowdfunding websites out there. Individuals and organizations can create a crowdfunding campaign for practically any cause with the GoFundMe platform.
Their crowdfunding platform doesn't require donors to meet a deadline or goal to receive funds. Plus, crowdfunding pages can be accessed via computers, tablets, phones—pretty much any device supporters are using.
Campaign creators are notified every time someone contributes to your campaign, making it easy to track donations and acknowledge your supporters.
Why We Recommend It
If you have a question about setting up your page or accepting donations, you can contact the GoFundMe support team and they'll reply in 5 minutes. This fast response time allows you to get back to raising funds and sharing your fundraisers with friends and family members.
Pricing
Whether you start a personal or charitable campaign, you'll pay a 5% platform fee that goes to GoFundMe and 2.9% +$0.30 per donation fee for payment processing.
[Check out the GoFundMe website to learn more]
[youtube https://www.youtube.com/watch?v=by5HnYy1eZ8]
---
5. Deposit a Gift
—
Crowdfunding For All Causes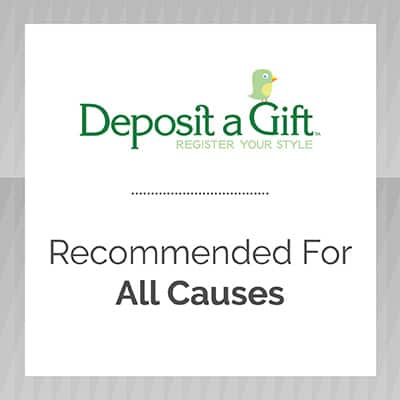 Overview
Launched in 2010, Deposit a Gift is a cash gift registry that helps people collect cash gifts for birthdays, weddings and honeymoons, and life's other big events. Since then, they've evolved into a full-fledged crowdfunding platform for individuals and organizations.
The fundraising pages on Deposit a Gift come with a whole suite of features including pre-designed fundraising templates, event fundraising capabilities, and data tracking.
With the unique donation registry feature, donors have the option to contribute to something specific like $5 to provide 10 meals to hungry children.
Why We Recommend It
If you're hosting an event with your crowdfunding campaign, Deposit a Gift allows your organization to sell event tickets. With an online "home" for your event, donors can learn more about and contribute to both aspects of your campaign in a single location.
Pricing
Deposit a Gift has three different packages that cover all of your fundraising needs. Crowdfunders can start with the basic plan that subtracts a 4% platform fee from the total funds raised, plus a 3.5% payment processing fee. The other packages cost a one-time fee of $49-149 for more premium designs and a reduced platform fee.
[Learn more about Deposit a Gift]
[youtube https://www.youtube.com/watch?v=5_dWxdQJIHI]
---
6. Indiegogo
—
Crowdfunding for Products and Creative Projects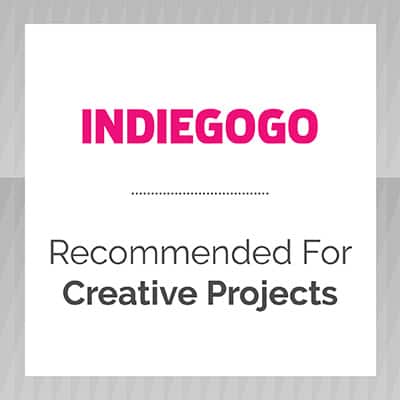 Overview
Indiegogo is an all-in-one platform for entrepreneurs and creators looking to prepare, crowdfund, and sell their products and services.
Along with their crowdfunding features, the platform allows individuals to set up a "coming soon" page to generate excitement around their products. When their ideas are ready, the fundraiser moves to the crowdfunding stage where creators can raise money to launch their ideas to the general public.
Campaign creators also have the option to add perks or giving levels to their crowdfunding campaigns to help incentivize donors to support their projects.
Why We Recommend It
With Indiegogo's flexible platform, donors have the option to launch a keep-it-all or all-or-nothing campaign. This way, users can run a campaign that fits their particular needs.
Pricing
To start an Indiegogo campaign, users will pay a 5% platform free that is deducted from the total funds raised. Additionally, the platform charges 3% + $0.30 per transaction that goes to a third-party payment processor.
[For more information on Indiegogo, check out their website]
[youtube https://www.youtube.com/watch?v=RJo3mPCIJYI]
---
7. RallyMe
—
Crowdfunding For Athletes and Sports Teams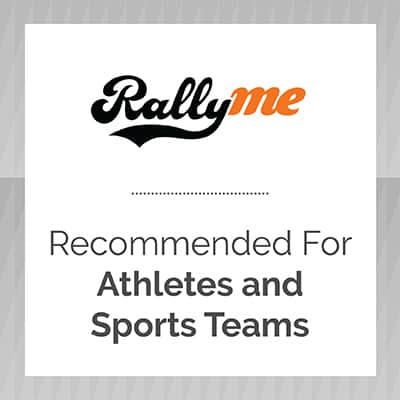 Overview
RallyMe is a unique crowdfunding platform for athletes and sports teams to raise money for championships, gear, travel costs, and so much more.
Fundraisers in the United States and 15 other countries can use their platform to raise money. Different team members and loyal supporters can raise money for a campaign by joining the page's "rally roster" so you can collect even more money.
Additionally, campaign creators can post updates to their fundraising page, letting supporters know when significant milestones have been reached and how the funds were used.
Why We Recommend It
First time crowdfunding? No problem! RallyMe has a plethora of fundraising tips and tricks to help enhance your campaign. They even provide teams and athletes with a "Playbook" resource complete with strategies to promote your campaign.
Pricing
RallyMe subtracts a 5% platform fee per donation. Campaign creators must also pay a 2.9% + $0.30 payment processing fee for all donations made through Stripe, a popular online payment processor.
[Learn more about how to raise money on RallyMe]
[youtube https://www.youtube.com/watch?v=fcB_OhqukqQ]
---
With these seven crowdfunding websites, you're sure to find the perfect platform to host your campaign.
Just remember to evaluate your needs and determine the type of campaign—all-or-nothing or keep-it-all—you want to host so you can find the most suitable website for your project, cause, or life event.
For more information on fundraising online, check out these additional resources: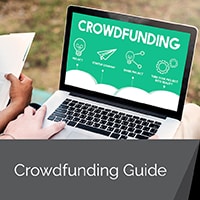 Ultimate Guide to Crowdfunding: This guide will take you through every detail of fundraising from picking a platform to enhancing your fundraising page to sharing your campaign. Learn how to reach your fundraising goals with these best practices.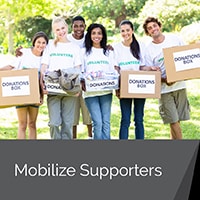 How to Mobilize Supporters: A key part of online fundraising is utilizing your existing supporters to help spread the word about your crowdfunding campaign. This guide will help you transform your supporters into active fundraisers for your cause.
Most Successful Crowdfunding Campaigns: Before you launch your fundraising page, look at past campaigns to get inspiration and strategies. Learn from the best by discovering the top 10 most successful crowdfunding campaigns.