For most families, thefavoriteChristian holidayis nearly upon them, soif this is your favorite time of year, now is the time to add the finishing touches to your Christmas preparations.
Whether your holiday décor could do with a little bit more sparkle, you are still in need of one of two Christmas gifts, or you want some party games to get you into the holiday spirit, we have everything you need to make this Christmas the most memorable one yet.
Plus, if your wallet is already feeling the strain of the Christmas holiday and you are worried about running out of funds before the new year, our promotional codes are standing by to save you money on all your Christmas essentials.
Oh, and don't forget to look out for free shipping codes so you can have all your Christmas bits delivered directly to your door without having to worry about the pandemic.
1. Gingerbread House Kit – Dylan's Candy Bar
If you are looking for some new Christmas traditions that you and your family can enjoy each year together, then this is the perfect purchase to get you in the Christmas spirit.A fun and festive activity that is suitable for all ages, this premium gingerbread house kit comes with everything you need to create the ultimate snow-topped candy house.
Choose to decorate one altogether or get several and start a gingerbread house decorating competition!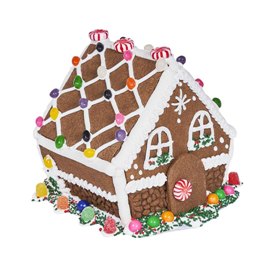 2. Disney Toy Story Talent Show Funko Game – Toynk
Everyone loves a family board game, especially the night before Christmas, but why not do something a bit different this year?
While Christmas should be a time for spending time with your loved ones and appreciating the time off together, for many, it has become too focused on material objects. Bring the real spirit of Christmas back into your home by choosing to give back to your local community and donating this awesome game to a local toy drive?
Remember, nothing feels as good as giving does!
ToynkCoupons– Disney Toy Story Talent Show Funko Game, $23.99
3. Marble Electric Fireplace – Macy's
The Christmas season should be all about feeling cozy, and what better way to make your home feel warm and welcoming than with a brand new electric fireplace?
A complete bargain, this faux marble electric fireplace from Macy's is contemporary in its design and perfect for the modern family home. Can't you just imagine sitting around it and singing Christmas songs on Christmas Eve?
This is a great addition for households that don't have a real fireplace to hang their Christmas stockings or to place a Poinsettia or hang Christmas garlands.
Plus, not only is the item already on sale, but you can also enjoy even more savings with the latest promotional codes.
Macy's Promos – Faux Marble Electric Fireplace, $351.36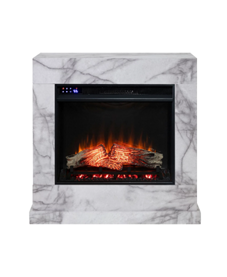 4. Personalized Santa Package –PackagefromSanta.com
Whether it is your baby's first Christmasand you want to do something special, or you want your older children to experience the true magic of Christmas, a personalized Santa package is guaranteed to put a smile on their faces.
Packed full of amazing, personalized gifts directly from St Nicholas himself, your kids can enjoy an autographed photo from Mr. and Mrs. Claus, a letter from Santa, a certificate proving they are on the Nice List, some food for Rudolph, a snowman marshmallow pop and so much more.
Order yours today before it's too late!
PackagefromSanta.com Sales– Personalized Santa Package, from $16.95
5. Night Before Christmas Press & Play Book – Lakeside
Are you struggling with ideas for your kid's Christmas Eve box? If yes, then look no further; this festive touch and play book is exactly the gift you have been looking for.
Narrated by famous actor Jeff Bridges and with stunning pictures from award-winning illustrator Charles Santore, this magical book promises to get even the most skeptical child excited about the Christmas season.
Reading this book the night before Christmas is guaranteed to turn into one of your favorite
Christmas traditions.
Lakeside Offers–Night Before Christmas Press & Play Book, $9.99
6. Lapland Trip –Booking.com
It's been a tough year for many American families, so what better way to end the year than with a once-in-a-lifetime trip to Lapland? With breaks to suit all budgets, you can enjoy a wide range of activities, including Huskey sledding, shopping in the Santa Claus village, and of course, meeting the big man himself.
Plus, don't think it's just about the kids. There are lots of luxury hotels and resorts that offer amazing facilities for adults too, such as hot tubs and fine dining.
7. Luxury Wrapping Paper – Rifle Paper Co
If you are someone that always leaves wrapping presents to the last minute, then it's about time you ordered some festive wrapping paper before it's too late.Insteadof opting for just any old Christmas wrapping paper that can be seen under most Christmas trees, why not go for something a little bit more special this year?
Rifle Paper Co are known for their premium wrapping paper and wrapping accessories with several stunning designs to choose from, including The Nutcracker, Partridge, and A Holiday Snow Scene.
8. Mystery Box – Breo Box
Do you have a loved one that can't wait to get their hands on the latest tech devices? If yes, then a Mystery Box from Breo Box is the ultimate Christmas gift for them. You won't know what's in it, and neither will they until they unwrap it on Christmas morning. What could be more unforgettable than that?
You could go another step further and buy mystery gifts for everyone in your family. Well, it's a lot more exciting than your standard bath gift set!