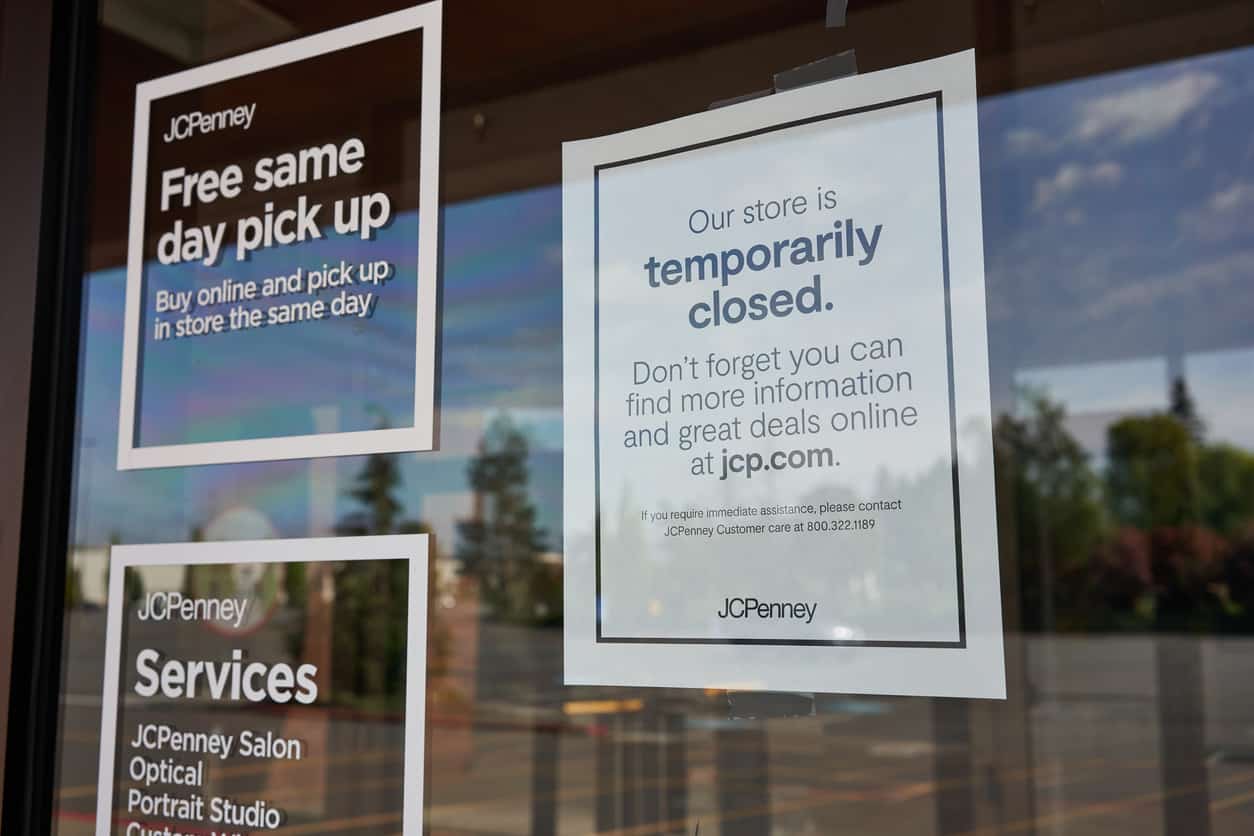 The impact of the Covid-19 pandemic has been, in a word, massive. Schools are closed, offices are closed, restaurants and stores are closed Retailers Filing. Millions of people have lost their jobs. And if people are staying home and saving money because they're not sure where their next paycheck will come from, that means they're not out spending money on the items they might otherwise buy. That spells major trouble for all kinds of stores.
Traditional retail had been in hot water for years, mostly due to the overwhelming rise in popularity of online shopping. The convenience of surfing the web for products, and being able to compare prices at businesses that would normally have been inaccessible had shoppers needed to actually visit a store to buy their products, has meant that stores that do business IRL were already struggling to make money. CNN spoke with Mark Cohen, director of retail studies at Columbia Business School, who cautioned: "The retailers who were wandering around aimlessly pre-pandemic are going to be substantially less likely to muddle through than they were before."
He was right. Now, many brands have been hit so hard by the loss of business that they've filed for bankruptcy. Recently in the news: JCPenney. J.Crew. True Religion. Neiman Marcus. Stage Stores (the parent company of Bealls, Goody's, and Peebles, among others). Even retailers who haven't actually filed for bankruptcy are showing signs of damage from Covid-19 related closures. Macy's furloughed around 13,000 workers, and even brands whose business is mostly online, like Everlane and Rent the Runway, have seen layoffs and furloughs. So how will this affect shoppers who have loved these brands and their products?
First, let's discuss what bankruptcy really means. For starters, it doesn't necessarily mean that all stores owned and operated by that company will close. Most people are familiar with the term, "Chapter 11." Filing for Chapter 11 bankruptcy refers to a legal process that allows the reorganization of a company's debt. Companies in debt can submit financial information and a petition to a bankruptcy court, which can choose to let companies off the hook for money they owe to their creditors, in order to keep from getting further into financial trouble. This might result in closing stores and selling off merchandise in order to make some of that money back more quickly, but that's not all it means. (That type of bankruptcy, called "liquidation", is referred to as Chapter 7. Did you know there's a Chapter 12 and 13 as well?). There are a lot of ways a company can reorganize its debt, but the bottom line is: just because JCPenney and J. Crew have filed for bankruptcy doesn't mean you have to start looking elsewhere for appliances and seersucker shorts.
So what does this really mean for shoppers? Probably: big savings. The best way to boost business has always been hosting a sale, and right now, some stores are having BIG sales. For example, J. Crew is offering 50% off most men's and women's styles, plus an additional 30% off items already on sale. JCPenney is offering special financing on JCPenney credit cards, as well as discounts on apparel and housewares. Of course, many people are in a financial bind and may not have the disposable income to be able to take advantage of these great prices, but for those who do, the world is their oyster.
Now that prices have been slashed, where will you start looking for your next bargain?