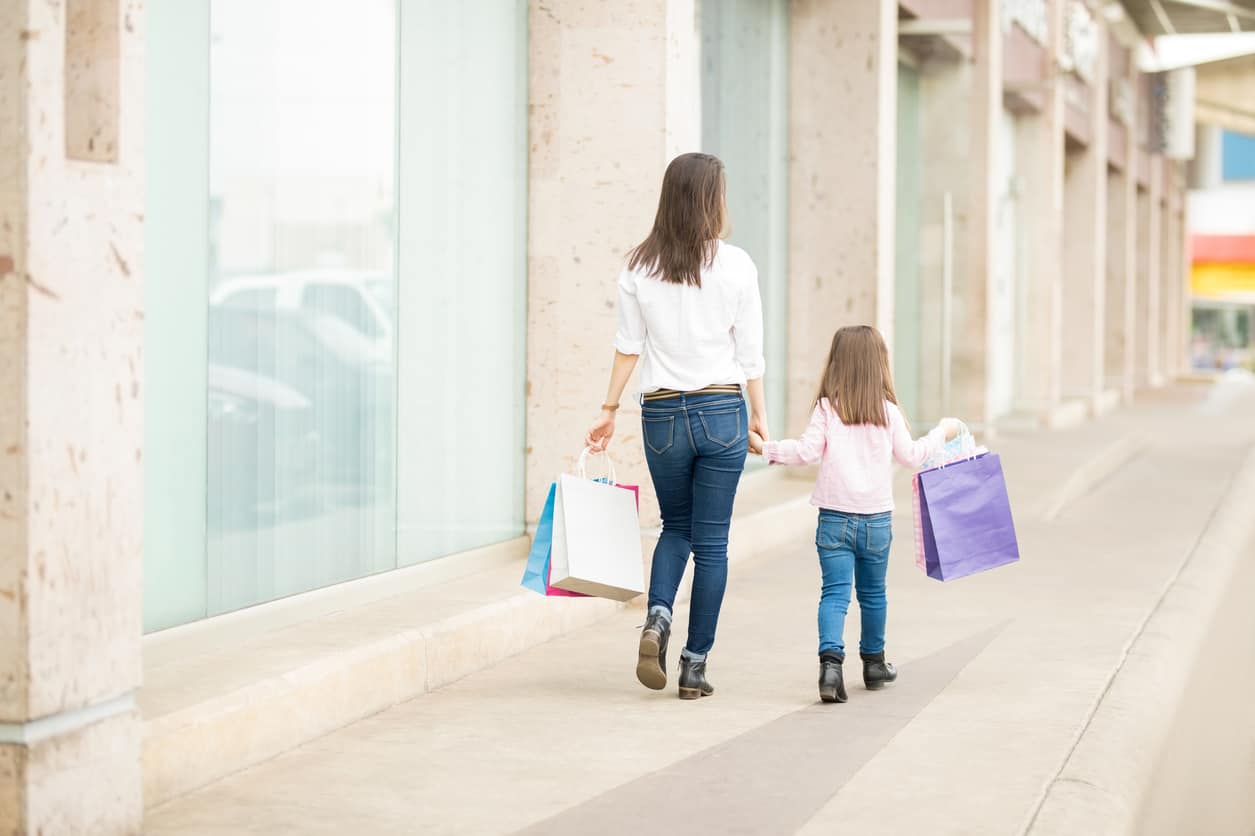 Motherhood in New York City is a whole different beast. As moms, we're not driving our kids around in SUVs and dropping them off at soccer practice. Nope, we're taking them with us on the 6 train and schlepping them to a hundred different birthday parties in a month.
NYC moms are busy and always on the go, which means we don't have time to simply browse around the city trying to find the best products for our kids. Another thing NYC moms are known for? Being super competitive and judgemental. Which kid has the best back to school items and which kid is eating the best (and healthiest) snacks? Yours, of course!
All jokes aside, the reality is that moms in the Big Apple are insanely busy, and need quick, easy, and affordable options to get all their kids necessities. Below, discover the best shopping destinations for NYC moms so you can get all your essentials, get to your meetings on time, and still be able to afford your mortgage each month.
Everyone knows Trader Joe's has the best snacks on earth, and with eight locations sprawled all over the city's boroughs, there's bound to be one close to your house. Stock up on cheese sticks, corn dogs, and "reduced-guilt" mac and cheese for your kiddos. You'll save some cash and your kids will actually eat dinner without putting up a fight.
When your kid needs a new stunning outfit for that bat mitzvah or next school dance, don't get them the same shirt and slacks or dress from Uniqlo or Macy's that all the other kids will be wearing. Help them stand out with designer picks from Century 21. Find discounted dresses, accessories, shirts, and shoes from trendy brands like Gucci, Calvin Klein, 7 For All Mankind, and more.
For your everyday clothing needs, Zara is the place to go. The store carries everything from socks to bags and backpacks all at an always-reasonable price. Even better, the pieces at the mega fashion superstore are always ahead of the trends, ensuring your kids will always be the flyest ones in the room.
Pry your kids' eyes away from their screens and let them browse the amazing handmade toys science kits at Park Slope's Norman & Jules. They'll love watching crystallized leaves sprout from the Crystal Growing Cherry Tree Kit and your little one will let their imagination roam with the adorable Creative Dough Set.
Sure, you could go get a cheap piece of furniture for your kid's bedroom at Ikea and spend hours frustratingly attempting to construct it, but remember how we said that NYC moms just don't have the time for any of that? Enter Pottery Barn Kids. This offshoot of the popular home store features kids' bed frames, sheets, desks, and dressers all at a reasonable price. No assembly required.
There are over 10 Target locations in New York City, which means you'll easily be able to find one close to you and you'll be able to snatch up all the school supplies your children need in a hurry. From lunch boxes to locker items to pencils, Target has it all and at super fair prices. Case in point: Right now, they're offering 20 percent off uniforms. Get in, get out, and never be burdened with shopping for school supplies again (well, until next year).