Are you feeling stressed out about Thanksgiving Day?While this popular American holiday should be a day to relax and have fun with your family and friends, it can be overwhelming and fraught with worry for many people.
However, it doesn't have to be that way. From how to start new Thanksgiving traditions and enjoy the perfect roast turkey to where to watch the Macy's Thanksgiving Day Parade, we can help you plan the best Thanksgiving Day yet!
Plus, if you are concerned about the cost of this national holiday, we have got all the money-saving tips and coupon codes you need to enjoy the best Thanksgiving without blowing your budget.
Whether you want to save money on your Thanksgiving menu or you wantyour Thanksgiving table to dazzle for less, the below eight items will ensure you have the best Thanksgiving Day that any American could dream of.
1. Hulu Plus Subscription Service
If you don't live close enough to see the Macy's Thanksgiving Day Parade in erson, we have the next best thing. Watch this must-see Thanksgiving holiday event live via the Hulu Plus subscription service.
Think about it. You can stay at home,keep warm and comfy,and watchthis amazing spectacle while you devour your Thanksgiving dinner. What more could you and your family possibly want this Thanksgiving?


Wayfair Promo Codes: Blackstone Tabletop Griddle, $122.99
2. Thankful Napkin Wraps – Frontgate
When it comes to creating a show-stopping AmericanThanksgiving dinner, it's not just about your chosen Thanksgiving menu. The look of your table is nearly as important – even the Pilgrims knew this.
Fortunately, these elegant napkin wraps are just what you need to add a touch of glamour to your Thanksgiving meal.
High-quality and long-lasting, these memorable napkin wraps guarantee to impress your guests for many Thanksgiving celebrations to come. Plus, when you use a Goodshop coupon code, you can enjoy an extra 25% off.
Ashley Homestore Sales: Crock Pot, $73.99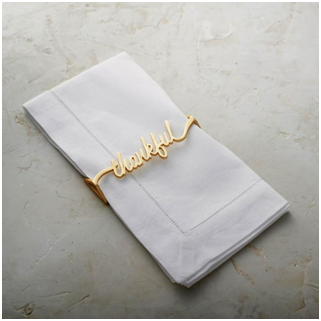 3. PersonalizedWine Serving Tray – Uncommon Goods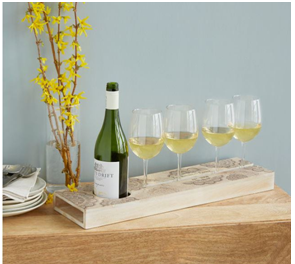 Want to be the hostess with the mostess? Make the Day of Thanksgiving just that little bit more special with this bespoke wine serving tray. Add your family name and the year for a simple and elegant addition to your existing Thanksgiving traditions.
Either purchase it as a Thanksgiving Day gift for the wine lover in your life or use it as a stunning addition to your Thanksgiving tableware.
Uncommon Goods Sales: Personalized Wine Serving Tray, $85.14
4. Faux Concrete Gas Fire Pit – Costco
Do you often feel like you need some fresh air once you've eaten a big Thanksgiving meal complete with Thanksgiving turkey,Thanksgiving side dishes, and pumpkin pie?If yes, this eye-catching faux concrete fire pit can help keep the chill at bay while you sit under the stars.
Quick and easy to light and suited to any patio or decking design, this luxury fire pit can transform your Turkey day from just okay to outstanding.
Costco Discount Codes: Faux Concrete Gas Fire Pit, $449.99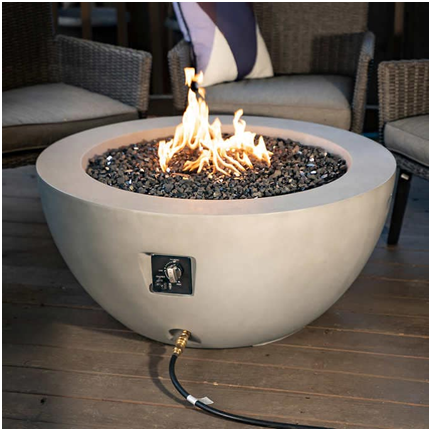 5. Flights & Hotels – CheapOair
If your pie often cracks, crumbles or shrinks when you put it in the oven, then these ceramic pie weights are just the solution you need. Low-cost but high quality, these essential Thanksgiving day pie weights come in a stylish glass container and are this year's must-have Thanksgiving cooking accessory.
Whether you plan to make one pie this Thanksgiving weekend or five, bake the perfect pie with these pie weights from Crate & Barrel.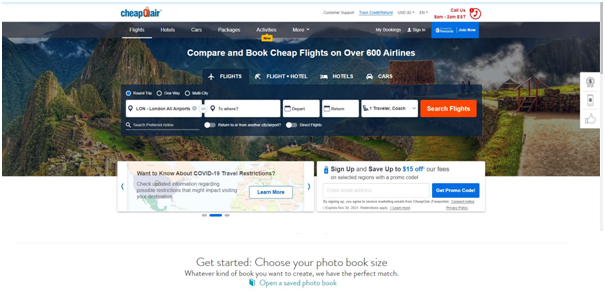 CheapOair Deals: Flights, hotels, and more: Flights, hotels, and more
6. Holiday Photo Books – Snapfish
Thanksgiving traditions are all about making memories,and what better way to remember the day than with a customized photobook? Simple to create, you can sort this in no time at all. All you need to do is choose the size photobook you want and add your favorite Thanksgiving Day photos.
You could choose to make one each year as a treasured keepsake or create bespoke books to give out as gifts at Christmas.
Whether you want to feature all the family or you want to make a special photobook to celebrate your baby's first Thanksgiving or your first Thanksgiving meal as a married couple, you can create the perfect photobook for less with Snapfish.
Enjoy up to 75% off and free shipping when you use a Snapfish coupon code.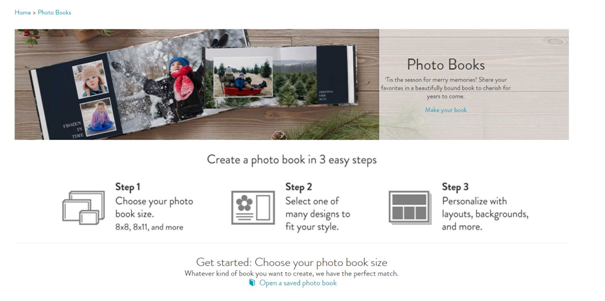 Snapfish Free Shipping Codes: Photobooks from $12.99
7. Thanksgiving Feast – Hello Fresh
If you love entertaining but hate cooking, then this is the Thanksgiving deal for you. The best-selling Hello Fresh Thanksgiving feast is back and better than ever before. Order all your Thanksgiving favorites, including roast turkey, cranberry sauce, popular side dishes such as creamy mashed potatoes, and of course, pumpkin pie!
Created by highly skilled in-house chefs, you are guaranteed to wow your family and friends when you treat them to a luxury Thanksgiving menu from this luxury online food delivery service.
You could even pass the food off as your own! Don't worry; we won't tell if you don't.

Hello Fresh Deals: Thanksgiving boxes from $16.99 per person
8. Thanksgiving Meal Out – Denny's
For a truly stress-free Day of Thanksgiving, why not take the whole day off? No cooking, no cleaning, no serving. Don't think that anywhere good to eat will be open on Thanksgiving? Think again. Denny's classic American dinner is open to everyone on Thanksgiving day, and they are serving up all your Americanfavorites.
All you need to do is book your table and then show up and relax and let them do all the legwork for you.
With menu options to suit all tastes and dietary requirements, we promise you'll find something you love at Denny's this Thanksgiving. You never know; eating out on Thanksgiving may soon become one of your favoriteThanksgiving traditions.